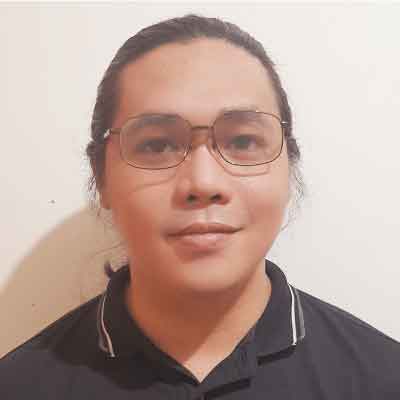 Stop Clicking on Everything: Train Your Team to Avoid Phishing Emails
When was the last time you clicked on a link? Whether it's from your social media feed, a work email, or a text message, the answer is likely quite recent. There's no escaping it. We are bombarded by them daily in our personal lives, professional lives, and everywhere in between. It's no wonder cyber criminals use links to hide malicious software to steal your data because clicking on them is ingrained into our muscle memory; it's almost a reflex.
It's a major security issue. Phishing emails is one of the most effective methods used by hackers. It's a method wherein cybercriminals impersonate a legitimate organization or person to try and lure you into clicking a malicious link. And it's highly effective. According to Proofpoint's 2021 State of the Phish, 74% of US organizations experienced a successful phishing attack in 2020. That's nearly three-quarters of all organizations surveyed.
So how do we stop people from clicking on everything? It's easier said than done.
At ITS, we are dedicated to helping business leaders and their employees learn how to avoid and prevent cyber threats. We've been doing it for our clients for almost 20 years. In this article, we'll give you some tips and best practices to keep your team and yourself from clicking on malicious links.
How to Prevent Successful Phishing Attacks
Before you go blaming people on your team for falling victim to phishing emails, you need to understand that avoiding them isn't easy. We expect employees to read through dozens or hundreds of emails daily and to click on links that are required to fulfill their roles. It's easy to get lost in the bombardment and slip up. All it takes is a single click on the wrong link.
There's a reason keeping people from clicking on links is one of the most difficult challenges for security professionals. Thankfully, there are ways to train yourself and your team to prevent a successful phishing attack. Take a look below at some of the things you can do:
The best way to combat phishing emails is by using human checks. You can have the latest anti-phishing software, but hackers can always find a way around them. On the other hand, if your team is aware of phishing scams and what to do when they encounter one, it can prevent a negative outcome regardless if your software fails.
Improve your team's knowledge with regular security awareness training. Help them understand that they have an active role to play in protecting the business and their livelihoods. You can also opt for phishing simulations to empower your team with practical exposure to phishing emails. Hopefully, doing those activities regularly will help everyone in your organization think before they click.
Set a Regular Schedule for Company Communications
First, take a look at how regular communication is handled by your company. Ask yourself: are your company-wide emails sent frequently by multiple people on any day and at any time? If the answer is yes, you need to consider making immediate adjustments.
For example, make the shift to sending one company email per week, on a specific day and specific time. This type of regularity will signal to employees that the email, and any links or attachments, are safe. If this type of regularity doesn't work, you might want to take a look at a broader solution like Microsoft Teams.
Consider Other Methods of Communication/Collaboration
If your company's primary method of collaboration and file sharing is email, now might be a good time to take a look at cloud solutions. The problem with email is that while it's necessary, it also creates a lot of opportunities for hackers to slip into your team's inbox. That increases the chances of human error. With cloud-based storage, leaders and employees can collaborate on files and share files with others in a safe, malware-free environment.
Encourage Honesty by Creating an Understanding Environment
It's very tempting to start pointing fingers when something goes wrong but hold that thought. The last thing you want to happen is someone in your team clicking on a malicious and then keeping quiet about it. Encouraging honesty when things like that happen can help buy you time to address and mitigate a breach.
It's a tall order, but creating an understanding work environment that inspires everyone to speak up when they make mistakes is a big boon against cyber threats.
Best Practices to Stop Clicking on Everything
Turn the following practices into a habit to keep yourself and your team from clicking on links carelessly:
Keep an eye out for typos or content that looks suspicious.
Avoid skimming emails; read them. Hackers leverage social engineering and machine learning to create more realistic phishing emails. Reading through emails and questioning their validity goes a long way!
If you receive an email with links, don't click on them. Instead, type the website address directly into a web browser.
Update all computers and devices, and install patches if requested by your IT department (if they are not already done automatically).
Always be skeptical of attachments. If you weren't expecting it, or it is from an unknown sender at an irregular time, do not open it.
Be suspect of links that are texted to you from unknown phone numbers. Avoid clicking on them (even if they indicate they are about an order you placed).
Leave the security and web filters on your devices in place, and make sure they are up-to-date on your personal devices as well.
If you believe you received a phishing email, contact your IT team or managed service provider. This includes emails that you may have accidentally opened. Make the IT team aware of the potential breach. And, honestly, they will likely figure out who opened it eventually.
Ready to Reduce Your Risk for Phishing Scams?
Your team is a crucial component of your cybersecurity. Train and empower them with knowledge and practice. In addition, keep in mind that phishing scams prey on tired and distracted minds. Try to encourage a more understanding work environment across your organization and ensure that lines of communication are always open. That will help reduce human error that could lead to successful phishing attempts.
At ITS, we've helped hundreds of businesses protect their networks and bolster their cybersecurity efforts. If you want to learn more, check out our article on the 6 Most Dangerous Types of Phishing Scams to Watch Out for.