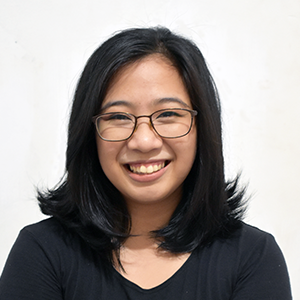 How to Choose the Best Managed IT Provider in the Bay Area (9 Tips)
The Bay Area is home to many managed IT Providers, making it difficult to choose the right one for your business.
But choosing the right partner is an important decision for businesses, regardless of the location. The best provider can help increase efficiency, reduce downtime, and improve security.
As a managed IT provider dedicated to doing precisely that for our clients (for over 20 years!), we've created an easy-to-follow list for choosing the best IT service provider in the Bay Area.
Get a list of the top MSPs in the area.
Understand your business needs.
Review pricing and contracts.
Check references and reviews.
Look for experience and expertise.
Consider response times.
Evaluate security measures.
Consider scalability.
Look at their company culture.
By the end of the article, you'll have a clear path to finding the best IT provider for your needs.
1. Get a list of the top MSPs in the area.

The Bay Area is unique in the sheer number of available companies. You're spoiled for choice here, and you can take advantage of it.
You can compare prices from each one and take your time evaluating the best companies for you. It can be a bit overwhelming with the number of companies. But this can work to your advantage if you don't let decision paralysis take over.
Read: 5 Best Managed IT-Service Providers in the Bay Area
2. Understand your business needs.
Before selecting a managed IT provider, it is important to understand your business needs.
Consider what services you require and what problems you want to solve.
Some standard services providers offer include network management, data backup and recovery, cybersecurity, and help desk support. By understanding your needs, you can identify the specific services that your business requires and find a provider that offers those services.
3. Review prices and contracts.
Managed IT pricing varies significantly between providers. We've created a managed IT cost calculator so you can have a good starting point. However, it's still important to get a quotation from as many companies as possible.
When evaluating pricing, consider the value that the provider offers in addition to the cost. Look for a provider that offers transparent pricing with no hidden fees. Additionally, read the contract carefully and understand the terms and conditions before signing.
Read: How Much Does Managed IT Cost in San Francisco?
4. Check references and reviews.

One of the best ways to evaluate a managed IT provider is to check their references and online reviews. Ask the provider for references from current or past clients and speak with them about their experiences. Additionally, read online reviews on websites like Google, Yelp, and Better Business Bureau to get a sense of the provider's reputation.
Read: An Impartial Comparison of Bay Area MSPs: ITS vs. Parachute Technology
5. Look for experience and expertise.
Experience and expertise are critical when choosing a managed IT provider. Look for one with qualified technicians and a track record of providing services to businesses in your industry.
This can help ensure that they understand your business's unique challenges and requirements. Additionally, check the provider's certifications and accreditations to ensure they have the expertise to provide your needed services.
6. Consider response times.
Downtime costs can easily break your company budget, which is why a managed IT provider must have quick response times.
Ensure the provider offers 24/7 support and guaranteed response time for critical issues. A provider with a local presence in the Bay Area is also beneficial as they can respond quickly to any on-site issues.
7. Evaluate security measures.

Cybersecurity is a top concern for businesses of all sizes. When choosing a managed IT provider, ensure they have robust security measures to protect your business.
Ask about their security policies, procedures, and technologies. A good provider should have a comprehensive approach to cybersecurity, including regular updates and patches, network monitoring, and employee security training.
8. Consider scalability.
As your business grows, your IT needs will likely change. It is vital to choose a managed IT provider that can scale its services to meet your evolving needs. Look for a provider that offers flexible contracts and can add or remove services as needed.
9. Look at their company culture.
You'll see a lot of your IT support provider, so you must find companies you can establish a good relationship with.
Take the time to get to know your MSP, and observe them carefully: are the team members happy? Are they rewarded for their efforts? How do they respond to feedback?
These questions will help weed out companies you don't want to partner with.
Ready to Get Managed IT for Your Bay Area Business?
It's still pretty difficult to find the perfect fit. But by considering your business needs, experience, response times, security measures, references and reviews, scalability, and pricing and contracts, you can find a provider that will support your business's growth and success.
At the end of the day, you'll have to deal with the company you chose.
As an MSP with over 20 years of experience in the tech field, we want you to make the best choice with no regrets. This is why we've prepared more resources to help you make your choice:
But if you're ready to take the next step in your IT support journey, schedule a free meeting with our IT experts today.