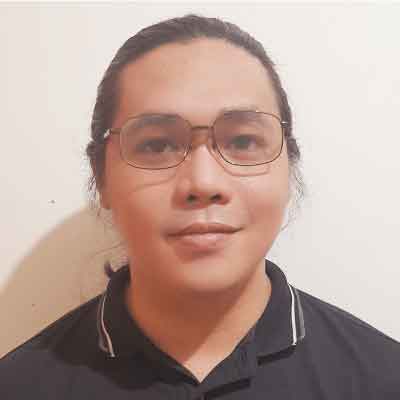 5 Best Managed IT-Service Providers in the Bay Area
Many businesses in the San Francisco Bay Area are recognizing the benefits of transitioning to IT managed services. In fact, in the past few years, there has been a massive shift as organizations transitioned to hybrid remote working models due mostly to the pandemic. As a result, more organizations have made the switch to managed IT, thereby increasing the number of managed service providers (MSP) in the Bay Area.
While that increase means there are more MSP options available, it also means finding a reliable MSP is going to be more challenging. That's because not all MSPs are going to be the right fit for your company. In fact, there is a wide range of MSP quality out in the marketplace. One size does not fit all. Finding a company to manage your entire network is an important strategic decision that requires you to dig deep and do your research. We can help you with that.
Although ITS also offers top-quality managed services, we understand that we're not going to be the best fit for everyone. Furthermore, one of our core tenets is to help small to medium businesses make sound decisions, regardless of whether that decision benefits us or not. That's why we've compiled a list of the top five MSPs in the Bay Area for you, so you can find the right partner for your company. But before that, let's first define what makes a good MSP.
4 Hallmarks of the Best MSPs
It's a difficult task to list out the best MSPs for your business because it's all about finding the right fit for your company. What's best for some may not necessarily be the best for you. To help you make an informed decision, let's review four important characteristics that the best MSPs will embody.
The best MSPs will:
1. Ask the right questions and design solutions just for you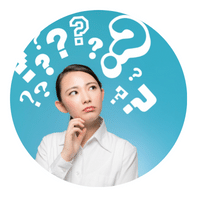 A great MSP knows that different organizations require unique solutions. They have to be willing to co-innovate and design solutions that meet your specific business needs.
For this to occur, your MSP must be willing to forge a strong relationship based on trust and open communication with you. They need to ask the right questions and focus on how they can help your business specifically without relying on cookie-cutter solutions.
2. Have extensive skills and experience beyond break-fix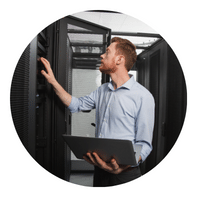 A reputable MSP will have a team of experienced and certified technicians on hand to support their clients. They should also have the expertise and specialized knowledge in a wide range of IT fields in order to align advanced technology-based solutions with your organization's goals. This level of expertise is indispensable when it comes to managing your IT in the long run, especially since partnering with an MSP is a long-term investment.
3. Provide 24/7 monitoring and support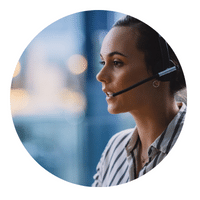 Disasters can strike at any time without warning, whether due to a natural disaster or a cyber attack. That's why a great MSP will always provide 24/7 monitoring and support for your IT environment.
Downtime and data loss can cause major damage to your business operations. In a report by FEMA, 40% to 60% of small businesses don't survive major disasters. These include IT incidents such as massive data loss.
Having a team that is watching your network around the clock and is ready to jump in when things go wrong, is vital to preventing worst-case scenarios.
4. Take a forward-thinking, technology-based approach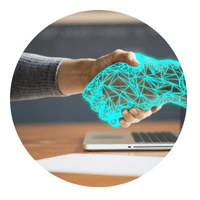 MSPs worth their salt are always knowledgeable of emerging technologies which enables them to offer right-sized solutions to drive business value, efficiency, and productivity. Whether it's automation, artificial intelligence (AI), or data analytics, a great MSP strives to help you leverage the latest technology and processes as appropriate.
In addition, they will also take the time to ensure proposed solutions are thought through and easy for you to understand so you can make smart business decisions. This allows you to implement the latest tools and processes for your organization. Forward-thinking MSPs are the ideal partners for companies seeking to grow their business, financially and technologically.
Top 5 MSPs in the Bay Area
Here are some of the best MSPs located in the Bay Area:
Parachute Technology

TruAdvantage Solutions

Xantrion

OneClick Solutions Group

Endsight
Managed Service Provider
Website and Location
Quick Facts

https://parachutetechs.com/ One Sansome Street, Suite 3500, San Francisco, CA

Parachute is an award-winning MSP founded in 2003. They specialize in managed IT services, server and network design and optimization, cloud solutions and migrations, virtual environments, and IT support and maintenance. The company has a hand-selected team of experts who can help remove barriers for your business.

19550 Vallco Pkwy

Suite 208, Cupertino, CA

TruAdvantage

is an award-winning IT firm based in the Bay Area. The company was founded in 2010 and specializes in managed IT, managed cybersecurity, cloud solutions, and strategic IT planning. They've also brought enterprise-level productivity, simplicity, scalability, and security to over 100 small to medium businesses.

651 20th Street, Oakland, CA

Xantrion

is a managed IT and cybersecurity firm founded in 2000. They offer nationwide technical support and security services for businesses in various sectors, including life science companies, investment advisers, law firms, and more. Their main objective is to provide tailored enterprise-grade IT services to small and midsized businesses.

580 California Street,

16th Floor, San Francisco, CA

OneClick Solution Group is an MSP founded in 2006. They specialize in providing small to medium businesses of 20 to 500 users with high-touch IT management services. The company offers fully managed IT, co-managed IT, remote helpdesk, and security and compliance services.

1144 Jordan Ln, Napa, CA

Endsight

is a locally outsourced tech support solution that serves around 250 clients in the Bay Area. The company was founded in 2004 and specializes in creating optimal IT management solutions and human-friendly tech support for organizations, from small businesses and non-profits to large enterprises.
Ready to Choose the Best MSP for Your Bay–Area-based Business?
Finding the MSP that best fits your needs is a crucial decision. After all, you will be entrusting an integral part of your business operations to another firm. Thankfully, there are reliable providers out there who are ready to meet your expectations. You just need to do your homework and find the right one.
As a Managed IT Provider that has been serving clients across the country for almost 20 years, ITS knows just how important it is to choose wisely. You deserve a partner you can trust and who meets all your tech needs. That's why we've come up with an article that can help. Take a look at some of the five essential questions you need to ask before making your choice.