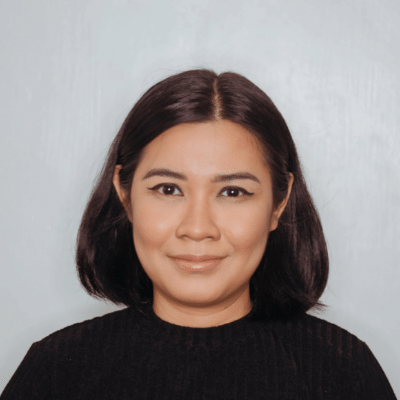 Security Awareness Training: What It Is and Why It's Important
Security awareness training has become more of a necessity today, amidst the backdrop of increasing cyber threats. Here's why your organization should subscribe to the idea of providing it to your employees.
Falling victim to a ransomware attack is every business's worst nightmare. It's no surprise, given the expensive cleanup and recovery costs which have no less tripled to $300,000 per incident last year.

However, despite the prevalence and cost of such attacks, some companies still disregard the value of investing in cybersecurity training for their employees. Consider these statistics:
As these numbers show, there's a dire need for workers to undergo or refresh their cybersecurity education. Indeed, security awareness training should be an integral component of your organization's cybersecurity strategy to boost your cyber resilience.

Intelligent Technical Solutions works with clients in providing their employees with appropriate training. Besides our in-house security training program, we've partnered with a third-party cybersecurity education provider that gives our clients access to high-quality security courses.

This article talks about what security awareness training is and why it's critical to protect your network. We also touch on how employers can make sure that their workers acquire the cybersecurity training they need.

What Is the Importance of Security Awareness Training?
How many times have you received a suspicious email that you've won something?

Maybe you've received one pointing to a free Amazon gift card? Here's a classic: how about an email from a Nigerian prince who wants to reward you a share of his vast fortune if you help him claim it?

If you've been using the internet for a while, you're probably no stranger to any of these phishing emails. Cyber threats are not going away anytime soon. In fact, they continue to evolve and become more sophisticated as time goes on. Hackers are constantly changing their tactics, techniques, and procedures (TTP). They also go after bigger targets for bigger loot.
However, it is important to remember that no company is too big or too small to qualify as hackers' next target. CNBC reports that small businesses also fall prey to hackers 43% of the time.

Your organization will always be at risk. And your employees are your biggest security risk. For instance, did you know that?
27% of employees clicked on an email phishing link during a pen test for a social engineering study. Apart from clicking suspicious links, they downloaded malicious files and email attachments and even corresponded with attackers. They also entered their credentials in fake sites.
Only 30% of internet users in the U.S. know what malware is;
50% of users have been a victim of identity theft;

Security awareness training is one way to manage such risks. It is intended to help workers recognize the lures hackers dangle out in the open to prevent cyber incidents within your organization. The training usually comprises various modules delivered on a regular, ongoing basis to reinforce the learning process. It can be done in-house or through a third-party service. Topics range anywhere from how to prevent phishing attempts to improving one's digital habits.
Benefits of Security Awareness Training
Considering whether security training is for you? Below are some obvious benefits of having a well-thought-out security training program in place:
Compliance

Depending on where you live, cybersecurity training may be required by state regulations. Role-based training is mandatory as well for some industries, including healthcare and finance. Some states like Indiana have a bill that requires workers to have cybersecurity training. Security awareness training is also a requirement for cyber risk insurance.
A proactive security culture

Implementing security training programs at your workplace leads to proactive security culture. When employees are educated about their role in keeping their organization safe, they act more responsibly. They understand the consequences of every click they make or email they send out.
A safer organization

By having a security training program, you can reduce your overall risk rating as an organization. A lower risk score means that your physical and digital environment is safe for your employees, vendors, and clients. It can also translate to a better brand reputation, and therefore, more business for your company.
Ensuring Your Employees Are Trained
ITS works with a company called Ninjio, a cybersecurity training provider. Ninjio mainly puts out cybersecurity tutorials in the form of three to four-minute animations (i.e., microlearning episodes). It also offers a robust platform that enables employers to launch tests, run security campaigns, and manage reports.

Inside the account dashboard, is a functionality that allows employers to receive engagement reports on campaigns, such as when a user watched a training video or clicked on a link. It reveals who the user is and how long they watched a video.

Administrators can also run security tests and log them in Ninjio, and track results. For example, users can see who clicked, downloaded files, or filled out a form in phishing email simulators. There's a good amount of usable data that administrators can glean from the platform.

Users can also view a breakdown of the statistics in a pie chart.

Once the campaign results are ready, companies can consequently enroll users in the security training delivered via the platform. They can view a section inside the dashboard where the training content is saved and share it with custom audiences. ITS can provide clients with the data from such campaigns, should they need it.
Security Awareness Training Reduces Cyber Incidents
In today's cybersecurity landscape, investing in security awareness training is no longer an option but a necessity. The consequences of human error are too significant to ignore, and you'd want to cover all your bases. Shoring up your defenses against security breaches begins with educating your employees on recognizing the warning signs of malicious attacks.

Contact ITS today for your cyber risk assessment to help you understand where you stand with your risk management strategy and how you can further protect your organization against cyber attacks. Please fill out this form to schedule your call with one of our experts and learn more about your options.