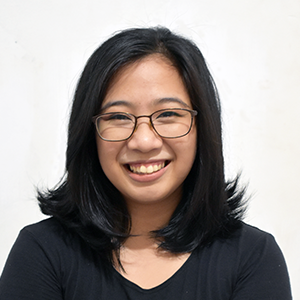 Signs a Las Vegas Managed IT Service Provider is Right for You [Updated]
Editor's note: This post was originally published on January 17, 2018 and has been revised for clarity and comprehensiveness.
Managed IT services have become increasingly crucial for businesses as technology continues to play a central role in day-to-day operations.
With so many managed service providers (MSPs) available, choosing the right one for your business can be daunting. As an MSP in Las Vegas, we know how tiring finding the right fit can be.
So, in this article, we'll tackle an easy way to find the best IT support for your company. Here are the seven signs an MSP is the best choice for your Las Vegas business:
1. Services offered match your business needs
2. Experience and expertise in your industry
3. Strong reputation and positive customer reviews
4. Competitive pricing
5. Responsive communication and support
6. Scalable services to accommodate business growth
7. Robust security measures
By the end of the article, you'll have a clear understanding of whether your MSP is right for you.
Read: "Everything You Need to Know About Managed IT"
1. Services offered match your business needs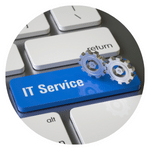 The first and foremost consideration when choosing an MSP is the services offered. Each MSP, depending on the size of their team, offers different products. The most common services MSPs provide are:
Data backup and recovery

Network management
Some bigger MSPs offer more specialized services, such as data analytics and printer management.
These services should meet all your business' IT needs. Assessing your network for opportunities to improve your IT regularly is important.
2. Experience and expertise in your industry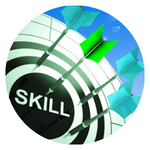 Look for a provider with extensive experience and expertise in your specific industry. While an MSP with experience in your industry isn't a requirement, they'll often better understand your business's unique challenges and demands.
They'll specifically have a deep understanding of your industry's unique technology requirements, challenges, and regulatory issues. They can provide tailored solutions and best practices that address your business needs, helping you stay ahead of the competition.
Additionally, an MSP with industry-specific experience will have established relationships with vendor partners and can provide cost-effective, efficient, and secure technology solutions.
By working with an MSP that understands your business, you can focus on growing your core business while leaving the technical details to the experts.
3. Strong reputation and positive customer reviews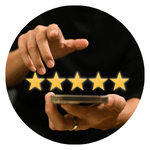 Research and read online reviews to gauge the provider's reputation. A good reputation is a strong indication of quality services and customer satisfaction.
Positive customer reviews indicate that the MSP is consistently delivering on their promises, meeting the needs of their clients, and providing exceptional customer support.
Additionally, a well-regarded MSP will likely have a strong network of industry contacts and partnerships, giving you access to cutting-edge technology solutions. You can be confident in your technology investment and receive the best possible service with an MSP with a strong reputation.
4. Competitive pricing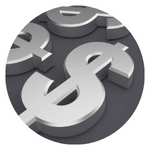 Compare pricing between different providers to ensure you are getting the best value for your money. Some MSPs have pricing pages and IT Cost Calculators, while others require a quick assessment before you can see their prices.
After all, cost-effectiveness is a critical factor in any technology investment. An MSP offering competitive pricing can help you control costs while receiving high-quality services. They'll help you budget your technology needs more effectively, reducing the burden on your finances.
Competitive pricing also gives your business more flexibility to scale your tech resources as your business grows.
By working with an MSP that balances value and sticker prices, you can ensure that you receive the best value for your investment and maximize your technology budget. Remember that the lowest price may not always be the best option, as you often get what you pay for.
5. Responsive communication and support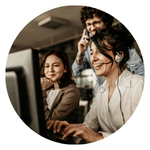 The level of communication and support offered by the provider is also important. Timely and effective communication is key when addressing technology issues, and a responsive MSP can provide quick and efficient solutions to IT issues.
Plus, an MSP with a strong support system can provide peace of mind, knowing that help is always available when needed.
Responsive communication and support easily minimize downtime, ensure quick resolution of IT issues, and provide a smooth, stress-free experience. Effective communication and support can also help build a long-lasting relationship with your MSP, leading to better results and more positive outcomes in the future.
6. Scalable services to accommodate business growth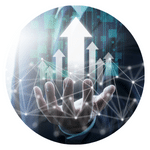 Your company might grow too large for your MSP. Make sure their services are scalable and can be easily adjusted to meet your changing requirements. As your business expands, your technology needs will change – you'll require more robust and sophisticated solutions to support your growth.
Working with an MSP that offers scalable services also ensures your technology infrastructure is always aligned with your business objectives and that you can take full advantage of new opportunities as they arise.
7. Robust security measures in place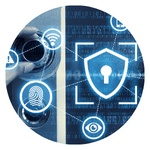 The security of your data and systems is of utmost importance. Ensure the provider has robust security measures to protect your sensitive information.
Ready to get quality Managed IT Services in Las Vegas?
In conclusion, choosing the right managed IT service provider is crucial for the success of your business. By considering the factors outlined above, you can ensure that you choose a provider that meets your needs and provides the level of service your business requires.
As an MSP, we believe you deserve to find the best-qualified provider for you. Check out the following articles to continue your search for a great IT company in Las Vegas:
However, if you'd like a more personalized understanding of Managed IT, schedule a meeting with IT professionals to talk about your specific business needs.