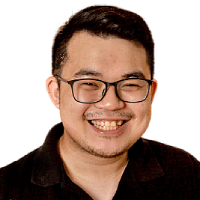 Problems With Having a One-Person IT Team and What To Do About It [Video]
There's no question, it's convenient to have a dedicated IT staff for your business. But often, with the difficulty of hiring and budgeting—SMEs end up hiring only one person for all their IT needs. But with the growing complexity of technology, is your business really better off depending on just one person? Rick Catron, a Solution Consultant at ITS, breaks it down in this video.
---
0:52 What are the 6 disciplines of IT?
The 6 disciplines of IT are (1) hardware, (2) network, (3) system software, (4) application software, (5) data technology and (6) security.
One IT person can specialize in only one or two of these. By relying on your lone IT person for your business' entire network, you're leaving yourself with a technology gap.
1:40 What are the problems of relying on only one IT person?
No one IT person can cover the entirety of your IT network. It leaves your business with a technology gap that can quickly turn into a security threat.

With only one IT person, you're relying on their availability for the upkeep of your business network. Days off. Vacation. Winning the lotto. There could be many reasons for your guy to suddenly be unavailable and that won't be good for your business.

With the current IT landscape, IT people are jumping from green pasture to green pasture. It may be difficult to retain your IT staff.
2:12 How to mitigate these problems?
If you wish to compliment your existing IT personnel, we recommend Co-Managed IT.

If you wish to replace your one-person IT team, we recommend Managed IT.

We've encountered businesses whose one-person IT team plans to retire soon. For situations like these, we recommend initially a Co-Managed IT set up which then transitions to Managed IT once they retire.
---
Now you know about the problems of having a one-person IT team and the solutions to mitigate them, read our guide on Co-Managed IT. It will discuss the benefits of having a one-person IT team with a group of specialists backing them up to cover all IT bases for your business.