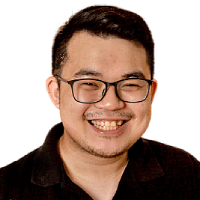 What is Covalence? [Video]
As more cyber threats pressure businesses worldwide, companies need better solutions to keep them protected. Covalence is one of the most effective managed cybersecurity solutions that can help your business.
---
0:25 What is Covalence?
Covalence is a managed detection and response program. It hooks into all the different components of your business' network, from your endpoints to your servers and even any SaaS solutions. Behind all of these are security analysts who monitor and detect any suspicious activity going on. They then escalate any issues with your managed service provider, who can respond accordingly.
1:50 How does Covalence differ from Traditional Antivirus?
Today's cybercriminals are taking advantage of older, traditional antivirus by leveraging existing software on your devices to do harm. Traditional antiviruses are less complex and protect your devices through a signature-based, pass-or-fail process. If they recognize a bad application, they stop it from working. However, they won't be able to distinguish between a good or suspicious use of an application. Thankfully, Covalence does.
3:47 How does Covalence supplement your existing cybersecurity stack?
Oftentimes, a business already has an EDR or Endpoint Detection Response which allows your company to detect and monitor any suspicious activity. However, MDR adds a layer of dedicated specialists to respond to these threats accordingly. Without someone monitoring these activities, you may be left with a gap.
4:26 How do you get Covalence?
To add Covalence to your cybersecurity stack, reach out to one of our experts. If you're an existing client with us, be sure to contact your client account manager or vCIO.
---
Covalence is one of the solutions we use to secure remote devices. Learn more about how you can secure devices across your organizations by watching this video.