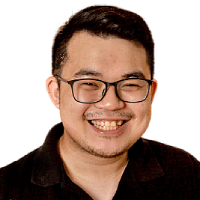 3 Foundational Elements of Cybersecurity for Your Business [Video]
Do you invest in cybersecurity basics like antivirus software or firewalls but are worried that your business might not be completely covered? In this video, Rob Schenk, one of the partners here at ITS, goes through the 3 foundational elements of cybersecurity for your business.
---
The 3 Foundational Elements of Cybersecurity are:
1:10 #1 People
Any user or guest accessing your network, systems, or data falls under this cybersecurity element. Unfortunately, most security incidents and breaches occur due to human error. Coaching your people to be vigilant against threats via cybersecurity awareness programs allows them to protect your company's network proactively.
2:15 #2 Process
A process is a series of actions and operations that lead to predictable results. Implementing proactive strategies and procedures will better safeguard your data and reduce overall security risks.  Without these systems, it is very easy to make mistakes, leaving your network vulnerable.
3:04 #3 Technology
Every piece of equipment in your network–even those not designed explicitly with designed in mind—becomes for intrusion and malfeasance. Keeping your tech up-to-date and having a clear idea of what's in your network lays the foundation for your data security procedures.
All these elements work together for a multi-layered cybersecurity plan. If one element is weak, then your entire system loses effectiveness. You're only as strong as your weakest link.
---
If you're looking to deploy a cybersecurity awareness training program, download our FREE eBook, Cybersecurity Awareness Training Program. It will help you implement an engaging and effective cybersecurity awareness training program for your team.