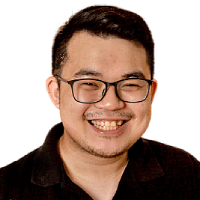 What is the Onboarding Process with ITS? [Video]
Are you interested in bringing your technology to the next level by partnering with an IT service provider like ITS? But you're not sure how the transition will go? Craig Anderson, our Director of Client Success, will break it all down in this video.
---
0:33 What is Onboarding?
The onboarding process is designed to ramp up and implement our services. It happens in the first six to eight weeks of our partnership, where we discover, deploy and document your systems. By the end of the onboarding process, we would have completed the deployment of managed services toolset, documentation of key technology assets, and deployment of your backup system, as well as identified immediate risks for prioritization.
1:14 What is the Onboarding Kickoff Meeting?
The onboarding process begins with the onboarding kickoff meeting. During this meeting, we'll review the onboarding process, introduce our team and get to know your team.
1:39 What are the Three Stages of Onboarding?
The three main stages of onboarding are discovery, deployment, and stabilization. The discovery process revolves around obtaining pertinent network access & information. The deployment process focuses on installing tools, agents, patch management schedules, and backups. Finally, the stabilization phase is where we audit your environment against ITS standards and provide recommendations for moving forward.
3:03 Do I notify my current IT provider that I'm leaving?
If your current IT provider is not aware that you're leaving, we recommend holding off informing them until after your onboarding kickoff meeting.
3:25 What to Prepare for a Smooth Onboarding Process?
Administrator credentials

Software licenses

Hardware and software maintenance agreements

Third-party technology vendors

Service provider bills

Domain name registrations
---
If you're interested in what partnering with an IT service provider can do for your business, be sure to check out our complete guide on Managed IT.