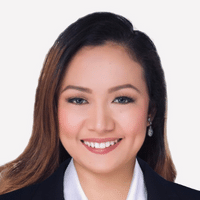 What is Endpoint Protection? [Video]
As businesses shift to remote or hybrid work setups, data protection is no longer restricted to on-premises architecture, opening more gaps for attackers can target. One of the best ways to prevent a cybersecurity attack is with Endpoint Protection.
---
0:50 What is Endpoint Protection?
Endpoint protection or security is a set of practices and technologies that protects the devices that a worker leverages from malicious activities such as malware, ransomware, and other forms of cyberattacks.  
An endpoint is any device connected to your network. This is not limited to your workstation computers alone; endpoints can be your mobile phone, printer, copier, Wireless Access Points, or even the device that controls the air-conditioning system.
1:35 Why is Endpoint Protection Important?
Bring-your-own-device or BYOD remote work policies have become more prevalent today. These policies have increased productivity and accessibility amid geographical challenges. Despite the benefits, extending your network boundaries poses a security threat to the enterprise, which can result in a cyber incident. That is why you must protect all known endpoints of your network by installing multiple layers of security tools.
2:30 How does Endpoint Protection Work?
The objective of endpoint security is to help you protect your network from unauthorized access. This is achieved using advanced security solutions that monitor and secure every entry point, such as Endpoint Protection Platforms and Endpoint Detection and Response solutions.
Endpoint Protection Platforms or EPP are designed to prevent attacks from traditional threats, such as known malware, and advanced threats, such as ransomware, zero-day vulnerabilities, and file-less attacks.
On the other hand, Endpoint Detection & Response solutions, or EDRs, block security incidents at network endpoints to prevent attacks from spreading across the entire network, providing real-time visibility into endpoint activities.
---
Now that you understand the risk with remote and hybrid work, now might be the right time to assess your network for cyber threats. You can schedule a FREE network assessment with us. This assessment will determine the gaps in your technology and provide clear next steps to secure your business.