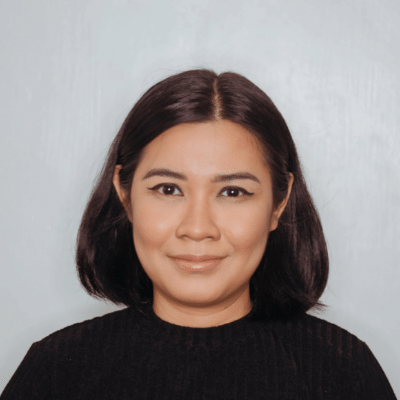 6 Qualities to Look for in a Managed Service Provider
A partnership with your managed service provider can only truly work if you can trust them. In this article, we list the top questions you should ask your potential provider to know if they can possibly meet your expectations.
---
Just like any relationship, the partnership between your company and your managed service provider (MSP) is based on trust. You trust that they will fulfill their obligations to you and commit to helping you succeed. You trust that they will:
Protect your data and IT infrastructure;
Prevent and minimize downtime for your mission-critical systems;
Guide you in making smart and strategic IT decisions;
The problem is, your MSP can only satisfy these needs if the partnership has been a "love match" right from the get-go. Your provider can only meet your expectations if they are indeed best suited to your changing requirements. Otherwise, the partnership is doomed to fail.

So how do you know if your managed service provider deserves to win your contract? How do you know if it is indeed a company that you can trust to handle your technology? How do you know if the provider is not the right fit?

As a Managed Services Provider, we educate our potential customers about what we can do for them before engaging them as a client. We go beyond the usual brochures and handouts by providing them an opportunity to air their questions and giving them a good answer.

In this article, we'll detail the questions you should ask your managed IT provider to find out if they are trustworthy. But first, let's go into the top mistakes businesses should avoid when shopping around for managed IT services.
4 Common Mistakes to Avoid When Hiring a Managed Service Provider

Believe it or not, business owners still make the grave mistake of not screening the MSP they engage effectively. Here, we list some of the common mistakes that organizations commit when hiring a consultant for their IT needs:
1. Hiring a computer consultant after a single phone consultation.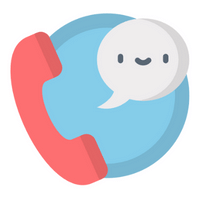 Unlike in other industries, nothing much can be achieved when consultations in the IT industry are done over the phone. Consultations should be done in person: MSP reps should come into your office, and you should be able to discuss your requirements with them face-to-face.

A written proposal should come out of this meeting before you sign any contract. This should then be followed by an audit or technology assessment. You should only get your quote after this assessment, not prior.
2. Hiring a computer consultant that doesn't offer a money-back guarantee.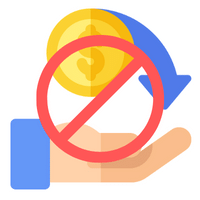 A good managing service provider is not afraid of offering money-back guarantees. It is confident in its service offerings and the expertise of its technicians; it is ready to go the extra mile to satisfy its customers. If something wasn't up to your standards, the provider is always prepared to fix the issue and take responsibility for it.
3. Hiring a computer consultant without knowing their background.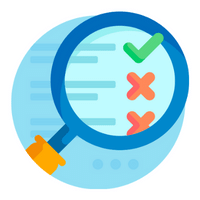 Don't just believe what the consultant is telling you. Ask for references. Talk to a couple of their current customers or look for testimonials and success stories on the provider's website. If the consultant can't provide a reference, this may be a warning sign that they don't have clients who are happy enough to oblige one.
4. Hiring a computer consultant that cannot support your network remotely.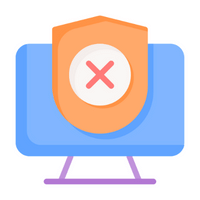 If the consultant can't support your network remotely, then their services aren't worth it. While they need to visit you onsite from time to time, they should be able to manage your technology and implement updates and repairs remotely. It's simply not practical nowadays to hire a computer consultant that cannot service your computer systems and networks remotely.
What to Look for in a Managed Service Provider?

Before engaging a provider, make sure to ask them the right questions about their availability, process, pricing, and scope of services. Below is a list of essential questions to ask your MSP to give you an idea of whether they can indeed accommodate your needs.
1. Are they available to answer your calls?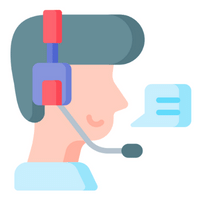 This is a valid question as nobody wants to be left high and dry when they have a problem. Here at ITS, we have a customer support hotline that you can call during business hours between 8:00 a.m. and 5:00 p.m.
An after-hours answering service, meanwhile, operates outside of our usual business hours. The service notifies us of every call, after which we'll deploy a technician. Our technicians are on-call 24/7, and we guarantee that we'll have them working on your issue within 120 minutes or less of your call.
2. Are they proactive in providing you with recommendations on how to improve your network's performance?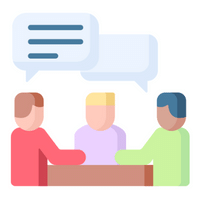 As much as possible, you would want to work with a provider that diligently looks for ways to help you increase network resilience, and ultimately, beef up your operations and lower cost. We conduct regular review meetings with our clients to spot opportunities to help them increase their profitability.
3. Are they adequately insured with liability insurance?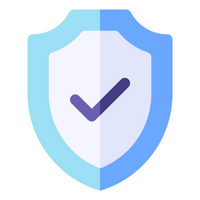 Nowadays, the MSP you enlist to help you must be sufficiently insured with errors and omissions insurance and workers' compensation. You would want to ensure that your provider is equipped with the appropriate insurance policies to protect its technicians, and most importantly, your organization from any liabilities.
4. Are their technicians adequately trained?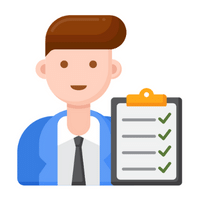 Considering that the industry is unregulated, knowing if the technicians handling your accounts are qualified is essential.
For instance, our technicians are equipped with academic degrees as well as industry-recognized, vendor-specific certifications, so they have the right kind of knowledge and skills to manage your accounts.
They enroll in specialist certifications continuously to upskill, and together with human resources, we are involved in tracking their certification paths.
5. Will they keep you in the loop regarding what's going on with your account?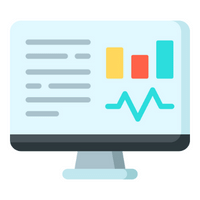 How many times have you encountered a service provider that went silent on you after you inked a contract with them? Communication is vital every step of the way, especially after the buying cycle. Make sure to ask your potential provider if they can furnish you with weekly reports and other necessary documentation about the status of your devices and the security updates performed.
6. Do they have an excellent backup regime in place for clients?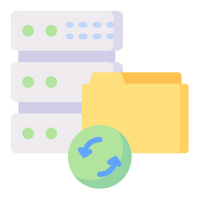 Apart from ensuring client's data are on onsite, off-site, and image restore backups, your provider should regularly perform a test restore from a backup to check if your backups are reliable.
Additionally, your provider should perform backups as a standard precaution against a software or hardware issue. Most importantly, they should have a disaster recovery plan in place for you in the event of an emergency or accident.
Does Your Managed Service Provider Have These Qualities?

Outsourcing the support for your company's network is no doubt a daunting decision. Your search for the right partner is not a one-and-done; you might have to go on a series of meetings to find the provider that is an ideal fit to manage your technology in alignment with your business goals.
Using this article as your guide, you can make an informed decision when choosing your provider. Don't lose sight of the fact that you should choose a provider that doesn't only fix your issues, but also grow with your business.
Don't be afraid to ask your potential provider questions about their operations, account management process, and network security and backup procedures, and be thorough about it. Make sure all your questions are answered before agreeing to the terms of your contract.
Here at ITS, we empower clients to ask us the right questions, and we ensure that we get back to them with an appropriate answer. We also require potential customers to undergo a free technology assessment to have visibility into their network and identify outstanding issues and solutions before we can provide them with a proper quote.