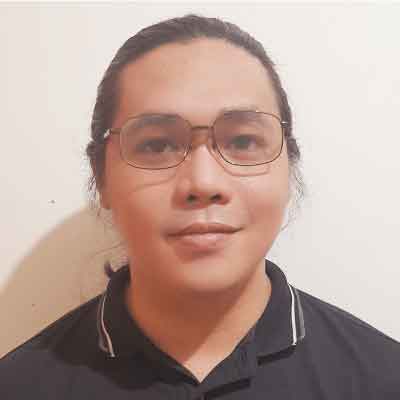 5 Best Managed IT-Service Providers in Metro Detroit
We all want the best for our business, so it's only fitting that we want to find the best-managed service provider (MSP) to help us make the most of our technology. However, with the number of IT companies popping up in Detroit, finding the right fit for your business needs can be a daunting challenge.
The decision to entrust your network to an MSP is a crucial one. You would basically be leaving your data and technology in the hands of another company. Thus, finding the right MSP is vital to a successful partnership. Make the wrong choice, however, and you could end up with more headaches than when you started.
In this article, we'll help you find some of the best MSPs for your Metro Detroit-based business. While ITS also provides top-quality managed IT in the area, we understand that we can't be the best fit for everyone. That's why we've compiled a list of some of our top competitors. Thankfully, there are some reliable firms out there, so you don't have to settle for less.
But before we go into the list, let's first take a look at what makes a good MSP.
4 Hallmarks of the Best MSPs
It's almost impossible to create a list of the best MSPs that will work for everyone. That's because what's best for some may not necessarily be the best for you. To help you navigate, let's first dive into the four hallmarks of the best MSPs that you should be looking for.
The best MSPs will:
1. Ask the right questions and design solutions just for you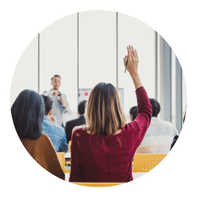 A great MSP knows that each organization requires unique solutions. They should be willing to co-innovate and design solutions that can meet your specific business needs.
To do that, an MSP must be willing to forge a strong relationship with your organization. They need to establish trust and open communication with you. In addition, they need to ask the right questions and focus on how they can help your business specifically without relying on a blanket solution.
2. Have extensive skills and experience beyond break-fix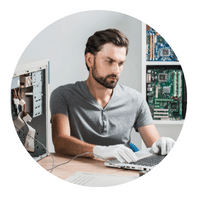 A reputable MSP should have experienced and certified technicians to serve their clients. They should also have the expertise and specialized knowledge in a wide range of IT fields so they can align your organization's goals with advanced technology-based solutions. Maintaining that level of expertise is indispensable when it comes to managing your IT in the long run, especially since MSPs are a long-term investment.
3. Provide 24/7 monitoring and support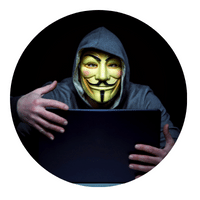 Disasters can strike at any time without warning, whether it's a natural disaster or a cyber attack. A great MSP will be prepared for moments like those. That's why they would always provide 24/7 monitoring and support for your IT environment.
Downtime and data loss can cause major disruption to your business operations. In a report by FEMA, 40% to 60% of small businesses don't survive major disasters. Those include IT incidents like massive data loss and cyber-attacks. Having a dedicated team of experts watching your network round-the-clock and ready to jump in when things go wrong is essential to preventing that worst-case scenario.
4. Take a forward-thinking, technology-based approach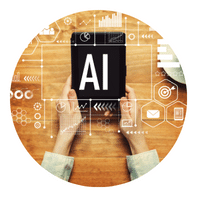 The MSPs you should be looking for are always ahead of emerging technologies. That enables them to offer sophisticated solutions for your business that help cut down on manual tasks. Whether it's automation, artificial intelligence (AI), or data analytics, a good MSP will try to help you make the most out of the latest technology and processes available.

Not to mention, they should ensure complex solutions are straightforward and easy for you to understand so you can make educated decisions. Forward-thinking MSPs are the ideal partners for companies seeking to grow their business, financially and technologically.
Learn if Managed IT is the right solution for your business, read "Everything You Need to Know About Managed IT".
Top 5 MSPs in Metro Detroit
Check out some of the best MSPs serving Metro Detroit:
Global Point IT Solutions

GPP Tech

GRIT Technologies

Secure-24

Huntington Technology
Managed Service Provider

Website and Location

Quick Facts

https://www.globalpointllc.com/

888 West Big Beaver Rd. Suite 200 Troy, MI

Global Point IT Solutions is a homegrown IT company serving businesses across Chicago and Metro Detroit for over 20 years. Founded in 2001, the company has been helping organizations in the area with large-scale projects, desktop support, and cloud computing. They specialize in managed services, IT security, cloud solutions, and backup/disaster recovery.

1344 Yorkshire Rd.

Grosse Pointe Park MI

GPP Tech is an MSP that specializes in managed IT, IT consulting, network solutions, compliance, and cloud computing. They proudly serve Metro Detroit, offering tailored IT services to businesses in the area. The company takes pride in its personal approach in delivering IT solutions designed for each of its clients' specific needs.

39373 Garfield Rd.

Clinton Twp, MI

GRIT Technologies provides customized IT solutions for small and midsize businesses across Michigan. The firm was founded in 2008 with the goal of serving as an IT partner with the right blend of technology and expertise. They specialize in help desk support, proactive maintenance, and 24/7 monitoring.

https://www.secure-24.com/

4000 Town Center, Suite #200

Southfield, MI

Secure-24 is the Global Managed Services division of global technology services provider NTT Ltd. They specialize in delivering businesses worldwide with critical application hosting; comprehensive managed IT, cloud computing, and security services. They have an office in Southfield, Michigan, supporting organizations located in Metro Detroit.

https://huntingtontechnology.com/

30200 Telegraph Rd Suite 121

Bingham Farms, MI

Huntington Technology is an award-winning MSP that has been providing customized IT services for small and medium businesses in Michigan, Connecticut, and Massachusetts. The company was founded in 2001 and specialized in serving industries such as healthcare, financial services, real estate, construction, non-profit, legal, retail, and manufacturing.
Ready to Choose the Best MSP Serving Metro Detroit?
Finding an MSP that can meet your needs is vital if you want to make the most of your technology. That's because they will take care of managing integral parts of your business operation, allowing you to leverage your technology to become more efficient.
Thankfully, there are some reliable providers serving Metro Detroit who are ready to meet your expectations. You just have to dig deeper to find the right one.
As a managed IT provider that has been serving clients across the country for over a decade, ITS knows just how important it is to choose a good fit. You deserve a partner you can trust and can meet all your tech needs. Take a look at some of the five essential questions you need to ask before making your choice.