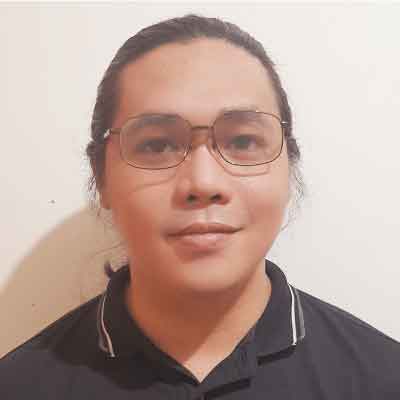 Who is the Ideal Business for Managed-IT Services? [Updated]
Managed IT can offer a lot of great benefits to your business. However, it's not for everyone. Find out if your business is a good fit for a managed service provider, and what you should consider before getting in touch with one.
---
Editor's note: This post was originally published on December 18, 2020, and has been revised for clarity and comprehensiveness.
Advancements in new technology have changed the business landscape forever. They've opened up new opportunities for small to medium-sized businesses to be more competitive by granting better revenues, improved efficiency, and enhanced productivity. However, as technology advances, so does the difficulty in managing it.
Maintaining and protecting your IT infrastructure has become more challenging and expensive through the years. You have to devote your time and invest your profits just to keep your network in good shape. Those are limited resources which you could have spent growing the company instead.
That's why you should make your IT investment count, whether it's creating an in-house IT department or hiring a Managed IT Service Provider (MSP). But how do you know which of them will work best for your organization?
At ITS, we've helped hundreds of businesses manage their technology. From our experience, not everyone will get the same benefits from an MSP. It's all about finding the right fit.
In this article, we'll dive into what kind of organizations can benefit the most from hiring an MSP. To do that, we'll answer the following questions:
What factors go into deciding to hire an MSP?

Who is a good fit for Managed IT?
What factors go into deciding to hire an MSP?
There are a lot of things you need to consider before you get in touch with an MSP. Take a look below at some of the most common factors:
Company Size

The size of your network can determine whether an MSP will be a cost-efficient solution for your IT management needs.
As a general rule-of-thumb, if your organization has less than 10 devices in your network, you might want to consider waiting until your company is big enough before investing in managed IT. That's because networks of that size are still manageable, which means investing in growing your business might be a more effective use of your money.
On the other hand, if your company is too big (around 300 devices or more), you might be better off investing in an in-house IT department. While the initial investment can be expensive, it will pay off in the long run.
Budget

When determining your IT budget, it's important to approach it as an investment, not an expense.
That being said, the size, location, set-up, and nature of your business will all affect how much your IT budget should be. It is also vital to factor in your future goals, how much support you need, and what level of service you expect from an MSP before making a decision.
Redundancy

Another factor you might want to consider is redundancy. This is for those businesses that already have an in-house IT department but still need additional support to supplement and fill in the gaps of their current team. An MSP can help provide round-the-clock support and cover your bases, helping you ensure your technology stays running.
Who is a good fit for managed IT?
While all businesses have something to gain from managed IT, it doesn't mean that it's always the best solution for everyone. There are those that may be a better fit for an internal IT department.
Take a look below to learn who is a good fit for managed IT services:
Companies with regulatory compliance requirements

Does your business get regular audits from regulatory bodies? Whether it's the government or other third-party regulators, an MSP can help you stay compliant.
A reliable MSP will regularly get in touch with you regarding the state of your technology to help ensure it's always in top shape to perform the roles you need it to. They will also let you know when your tech is due for an upgrade to comply with current regulations. For auditors, that is a reassuring sign that you take the state of your technology seriously.
Businesses that want to save money on IT
When done right, an MSP can offer a lot of opportunities to save money and improve revenue for your business. These include reducing costly downtimes and helping your team focus on growing revenue instead of struggling to maintain your technology.
According to a study conducted by ReportLinker, it is estimated that successful deployment of managed services can help businesses reduce IT cost by 25-45% and increase operational efficiency by 45-65%. That means more money saved and earned.
Organizations that want to improve their cybersecurity
Almost half (43%) of all reported cyberattacks are aimed at small businesses, that's according to a study by Accenture. These days, no one is safe from cyber threats, regardless of the size of your business.
If your organization wants to improve your cybersecurity efforts, hiring an MSP can help you significantly. They can point out vulnerabilities in your network and provide recommendations to fix them. Also, they will ensure that your systems are up-to-date and up-to-standards by implementing patches, updating your devices and software, and much more.
Companies that need 24/7 support
Do you need your network to stay up 24/7? An MSP might be the best option for you.
While having an internal IT department will help you manage your tech from day to day, there will be times when they are unavailable. A reliable MSP can provide support whenever you need it so they can fill in those gaps. That way, you can rest assured that your network is always taken care of.
Organizations that need to backup and protect their data

The effects of data loss can be dire. In fact, according to a study by the University of Texas, 94% of companies that suffered from catastrophic data loss do not survive. 43% never reopen and 51% shutter within two years of the incident. That is how important setting up a proper backup and disaster recovery system is.
An MSP can help you set up and manage a backup and disaster recovery system that's up to industry standards. Service providers typically have a lot of processes and a team of people dedicated to ensuring your backups work successfully.
On the other hand, if our organization already has a backup in place, an MSP can help assess whether it has vulnerabilities and provide recommendations on how to improve it. They can also help you test whether your backup systems will actually work when a disaster does strike.
Want to find out if you're a good fit for Managed IT Services?
At ITS, we've been helping businesses manage their IT for over a decade. Based on our experience, managed IT services are not for everyone. It all depends on whether it suits what your organization needs, and finding that right fit can mean the difference.
Want to find out if your business is the right fit for an MSP? Fill out our form for a free tech assessment.