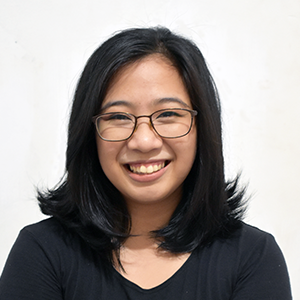 Employee Cybersecurity Training & You: 6 Effects on Businesses
Is cybersecurity training – also known as security awareness training – even worth doing?
Conventional knowledge says it is.

Employees are usually the weakest security link in your IT infrastructure. After all, human error causes 95% of data breaches; one small mistake from your staff can cause your company enormous problems. The lack of cybersecurity awareness training can lead your company into disaster.
But with all the effort that goes into teaching employees about the best cybersecurity practices, what are the specific pay-offs aside from fewer data breaches?
Fortunately, there are clear benefits to cybersecurity training that go beyond security. As a Managed IT Service Provider (MSP), ITS has seen the significant positive impacts of a strong cybersecurity program in different companies.
So in this article, we'll take a closer look at the six effects of a robust security awareness program, which are:
1. Easier time getting cyber liability insurance.
2. More cautious & network-savvy employees
3. Fewer IT issues
4. More customer confidence
5. Easier disaster and risk planning
6. Easier implementation of 2FA or MFA
These effects can help you decide whether or not cybersecurity awareness training is worth doing in your company.
6 Effects of Employee Cybersecurity Training
Given that you'll have a more robust security network, what other effects of cybersecurity training are there?
1. Easier time getting cyber liability insurance.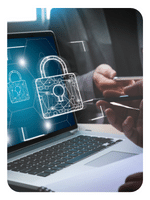 Giving your employees good security awareness training makes it easier to get cyber liability insurance for your business. It is one of the requirements you need to prepare before getting cyber insurance.
Cyber liability insurance is not the cheapest investment, but it serves as a vital piece of protection when the chips come down. No company is immune to cybercriminals, just like no house is entirely safe from robbers.
And in 2022, choosing the right cyber liability insurance is quickly becoming necessary for all business owners.
According to the SonicWall 2022 Cyberthreat Report, ransomware and encrypted threats to businesses grew by over 100%. 623.3 million ransomware attacks happened within the first quarter of 2022. The number continues to steadily climb higher.
Companies also spend a much higher amount covering the damage of these attacks. The total average cost of the aftermath of a cybercrime attack is a whopping $13 million.
The question for businesses now is not if you can afford cyber insurance but rather if you can afford to go without it.
2. More cautious & network-savvy employees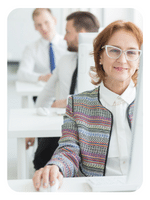 According to the Harvard Business Review's research, 67% of the participants reported failing to fully adhere to cybersecurity policies at least once over 10 days, with an average failure-to-comply rate of once out of every 20 job tasks.
But when asked why employees breached cybersecurity protocols, participants' top three responses were "to better accomplish tasks for my job," "to get something I needed," and "to help others get their work done."
By having a strong cybersecurity awareness program, you can teach your employees how to do their jobs securely without violating cybersecurity protocols.
Proper education and training can help your employees to spot and avoid threats.
It translates into their personal lives, which is good for a team member's overall security. Compromised personal accounts quickly lead to compromised corporate identities.
3. Fewer IT Issues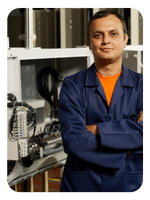 As you probably know, the IT department is usually swamped with requests. IT serves different functions around the company – everything from firewall security to IT equipment.
With a long list of things to do, having a solid cybersecurity awareness program lessens their overall workload. It empowers team members to prevent IT issues from happening.
Having employees experience fewer security concerns naturally leads to a shift away from troubleshooting. Instead, your IT department can focus on building better security infrastructure, planning future IT projects, and dealing with your customers' IT concerns.
4. More customer confidence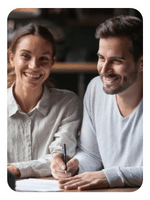 Improving your company's IT security leads to a more trusting clientele. And improving your employees' cybersecurity awareness is part of improving your IT infrastructure's security.
People are an essential part of protecting a company's IT network.
By having more knowledgeable staff, clients can have more confidence in transactions with your business. There's more reassurance that their data is in good hands and not likely to be hacked into.
5. Easier disaster and risk planning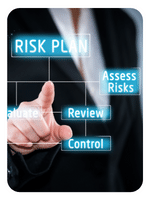 By having employees stay up-to-date with threats to the digital environment, you can create a disaster and risk plan that takes this into account. A disaster and risk management plan is another backup situation you should have.
Employees having cybersecurity training makes it easier to integrate them into your disaster and risk planning.
6. Easier implementation of 2FA or MFA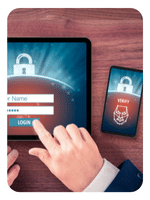 There is a more manageable adjustment period for the entire company to implement 2FA or MFA because of the mindset shift employees gain from cybersecurity training.
Some employees are resistant to any program on their phones, which is entirely understandable. However, there are also benefits to 2FA or MFA that they can also apply to their own lives.
According to Microsoft, MFA can block 99% of account compromise attacks. Therefore including MFA in your IT security network, and a thorough discussion during your company security awareness training, is an easy, high-reward practice.
Ready to Implement a Cybersecurity Training Program?
Cybersecurity training is a must-have in today's environment. But they also need to be worth it.
And most of the time, it is.
Cybersecurity training brings more straightforward cyber liability insurance applications, more informed employees, less workload for your IT department, more customer confidence, and easier implementation of security plans.
Unfortunately, there are a lot of companies that do not have an effective security awareness program. They have a lot of misconceptions when creating a program, and it ends up being more ineffective than it should be if they only had the right information.
We've helped clients get their cyber security insurance and implement strong security awareness programs. If you're ready to start implementing a cyber security training program, read "6 Components of an Effective Cybersecurity Awareness Training Program."