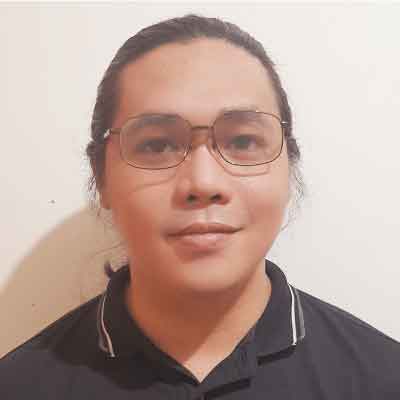 How to Choose the Right Security Framework for Your Business
It goes without saying that planning, creating, and managing security architecture for your business is not an easy task. It's a complex project with many moving parts to consider.
Thankfully, a plethora of information is available that can help guide you through the process; these are called security frameworks. They can provide helpful guidelines on how to plan, implement, and optimize your cybersecurity programs and set goals for you to aim for. The only problem you have now is choosing the right one for your business.
Unfortunately, that's also not an easy task, as there's no one-size-fits-all framework that works for everyone. The right framework should be tailored to outline specific security controls and regulatory requirements that will impact your business. So choosing the right one is crucial for its success.
Intelligent Technical Solutions (ITS) has years of experience helping businesses understand cybersecurity to make better decisions and leverage the right solutions. In this article, we'll demystify security frameworks by going over the following:
What is a security framework?

What are the leading cybersecurity frameworks?

How do you choose the right one for your business?



What is a Security Framework?
Implementing security across your network can be a daunting task. There are too many aspects to cybersecurity that it can be challenging to know where to start and what to consider. Not to mention trying to determine whether you're doing enough or not at all is nearly impossible without a baseline to aim for. That's where security frameworks come in.
A cybersecurity framework is a system consisting of standards, guidelines, and best practices that help you manage cyber threats. Simply put, it's a list of instructions for your team to implement security throughout your organization.
What are the Leading Security Frameworks?
For a better understanding of what security frameworks are and what they can offer, let's take a look at some of the most popular ones: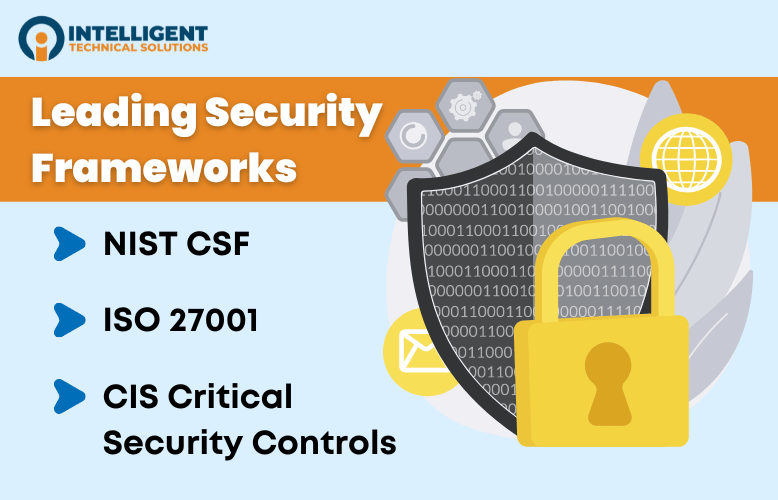 NIST Cybersecurity Framework (NIST CSF)
The NIST CSF is a framework drafted to address the lack of standards when it comes to cybersecurity. It's a voluntary measure that provides a uniform set of rules, guidelines, and standards you can follow to protect your network from cyber-attacks. It is designed to be flexible and cost-efficient, so it can serve organizations that need it most. That's why it's most beneficial for small or less-regulated organizations and not so much for companies that already have focused IT security programs.
The framework focuses on five core functions. These are:
Identify:

Identify all the assets you need to secure and define the scope.

Protect:

Implement security and best practices to ensure the security of the assets.

Detect:

Create systems to monitor what's happening and detect any suspicious or malicious activity.

Respond:

Be prepared for when things go wrong. Inform the stakeholders and contain attacks.

Recover:

Create processes and mechanisms to repair the damage and restore the state post-incident.
ISO 27001
ISO 27001 is an information security standard created by the International Organization for Standardization (ISO). It is widely considered the baseline that provides organizations with a framework and guidelines for establishing, implementing, operating, and improving their information security management system (ISMS). It applies to almost every organization as it focuses on data protection.
While ISO 27001 used to be voluntary like the NIST CSF, recent updates to the framework have made it a requirement for businesses who want to retain their ISO certifications.
CIS Critical Security Controls
CIS Critical Security Controls is a list of security practices compiled by the Center for Internet Security (CIS) to improve an organization's overall security. It covers implementation, monitoring, training, and incident handling. The framework focuses on critical security measures, making it applicable to any business. It could also be a good starting point when implementing security frameworks for your business.
How to Choose the Right Framework for Your Business
As we mentioned before, no single framework works for everyone. The best will always be the one that meets your needs. To help you find the right fit, check out the steps you need to take to choose a security framework for your business:
Determine Your Primary Goal
The first thing you need to do is to determine your primary goal for adopting a framework in the first place. Ask yourself the following:
Are you adopting a framework to comply with mandated controls, or are you adopting it to drive down cyber threats?

Based on your industry, are you required by law to follow specific frameworks, or are you free to choose which frameworks to use?
Answering these questions will give you a clear picture of which frameworks you should adopt for your organization and what you wish to accomplish.
Evaluate Your Maturity Level
We all want the best for our business. However, when it comes to choosing a security framework, it's best to do a bit of introspection. Try objectively assessing whether your infrastructure is mature enough to adopt an extensive security framework like the NIST CSF. If not, start somewhere like the CIS Critical Security Controls, then work your way up later.
Going for a comprehensive framework with thousands of controls when you don't have the ability to comply with them is a practice that may lead to disappointment. It's always better to start with something more manageable to get your bearings before moving up.
Conduct a Risk Assessment
A risk assessment will allow you to identify which parts of your systems are critical and what threats pose the most significant potential danger to your business. That will give you insight into which frameworks will work best for your circumstances.
Are You Ready to Choose the Right Security Framework for Your Business?
There are a lot of security frameworks you can choose to follow. However, your chosen one should meet your organization's needs and goals. To select the right fit, you must first determine your primary goal, evaluate your organization's maturity level, and conduct a risk assessment.
ITS has helped hundreds of business owners implement security frameworks for their organizations. We can help you conduct an IT security assessment to see where your efforts currently stand and provide guidance on improving your cybersecurity posture. Schedule a free security assessment with one of our experts. Or, you can check out the following resources for more information: