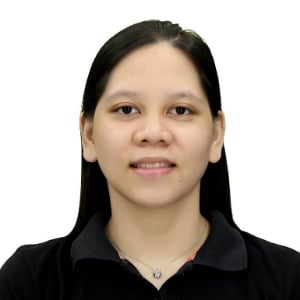 IT Support Levels Made Clear: Tier 1, Tier 2, and Tier 3
Every managed service provider (MSP) organizes their tiers of IT support in their own way. At Intelligent Technical Solutions (ITS), we implement a three-tiered support system comprised of dedicated teams of IT professionals. It is thanks to this system and our experts that we are able to provide timely responses and resolutions to our client base.
To better understand each tier and its associated responsibilities, we talked to Matthew James, a partner at Intelligent Technical Solutions. Matthew assists with operational support and works closely with members of the ITS support team. He helps make sure that issues are assigned to the right tiers and that each tier is composed of the right mix of team members.
Understanding our IT support structure helps current and aspiring technicians on our team better understand their roles and how they can progress through the technical ranks.
Tier 1 IT Support: Entry-level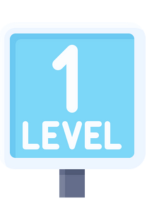 Tier 1 IT support handles commonly occurring technical issues, such as password resets and software installations – which can typically be handled remotely. These common technical issues do not require advanced technical knowledge and support experience. They are also the most common and abundant ticket type, so Tier 1 tickets comprise a large portion of overall service ticket volume.
Tier 1 technicians, or junior engineers, are entry-level support team members with up to a year or two of experience. Since they have limited work experience, they have the option to escalate issues to tier 2 support, if an issue requires 30 minutes or an hour to resolve or is beyond their understanding.
It is important to note that because tier 1 support engineers are typically the first point of contact for end users, they need to have great client service skills.
Tier 2 IT Support: Intermediate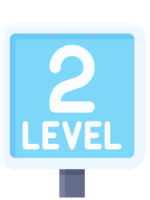 Tier 2 issues are usually a little more complex. More advanced tech knowledge and skills are required for this level as they solve more complicated issues. Matthew mentioned some typical examples, such as setting up new hardware at a client site with an onsite support visit. In addition, Tier 2 technicians will resolve tickets escalated by a tier 1 engineer.
Technicians in tier 2 support will have a few years of experience in the industry – usually between 2 to 5 years. They also have expert knowledge on certain IT fields and vendor-specific certifications and training that helps with their resolution skills.
Tier 2 engineers may also run into issues they aren't able to resolve. In this case, tickets can be escalated to tier 3. We often see though, that tier 2 engineers can clearly explain the problem even if they can't provide the exact solution.
Tier 3 IT Support: Advanced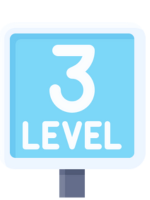 Tier 3 support handles the most complex issues that neither of the previous IT support levels can resolve. Issues that are escalated to this tier often require advanced-level knowledge and skills. There are also times that they work directly with third-party vendors to resolve more involved and thorny tech issues.
According to Matthew, these are the senior engineers trusted with the most sensitive and complicated technical issues. They have the level of access and sensitivity required to handle these issues and are proof of the trust engendered. These are the people we call when critical systems go down and we need to take care of business.
They are capable of such high-level work because of their years of experience, usually at least 5 to 10 years, that have honed their expertise.
It is important to note, however, that the focus of tier 3 technicians is in engineering solutions instead of handling escalations. They are involved in complex projects with the purpose of creating IT solutions for internal and external problems. In short, they develop automated systems that make IT support tasks easier for everyone.
The Importance of IT Tiered Support Levels
We asked Matthew about the importance of a tiered IT support system. "You want the right people doing the right kind of work," he said. It is not efficient for tier 3 engineers to be working on a lot of password resets or installations, or for tier 1 support to attempt to resolve complex or critical incidents.
Additionally, the tiered structure gives engineers a sense of where they are in their IT support career journey. Those at the lower levels can be mentored by more advanced team members to learn what it takes to progress and also better understand the responsibilities of advanced roles.
Simply put, it's for maximizing the skills of every team member and guiding them along their professional growth journey.
Start Your IT Support Growth Journey Now!
We hope that you now have a better picture of how our IT support structure works and what it takes to advance up the ranks. For a simpler and more digestible overview, we made this table below:
| | | |
| --- | --- | --- |
| IT Support Level | Roles and Responsibilities | Skills and Experience Required |
| Tier 1 | Entry-level issue resolution | One year or less experience with entry-level technical skills and knowledge, Great customer service skills |
| Tier 2 | More complex tech issues, sometimes requiring onsite work | At least one year of experience with strong technical skills and knowledge, Great customer service skills |
| Tier 3 | Major incidents that affect sensitive systems and data | More than three years of experience with expert-level technical skills and knowledge, Great customer service skills |
ITS takes great pride in our client service experience. That is enabled through our team members. We recognize the contributions of each member and give them the credit they rightfully deserve. If you're interested in pursuing a career in IT, specifically in tech support, please visit our Careers page and see if there are positions that interest you.
To expand your IT knowledge, please visit our learning center where we post content on wide-ranging technical and business topics. If you're an aspiring engineer, please check out the qualifications needed to work at an MSP like ITS.