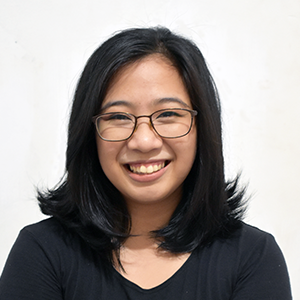 4 Reasons ITS Uses Assessments (& How They Help You Too)
Are you about to apply to ITS but find assessments intimidating?
As a company dedicated to finding the right fit for every position, we interviewed Chesca Dela Cruz, our HR Recruitment Lead, and Dyan Carolino, our Content Manager, to clarify why assessments are an important component of the hiring process. .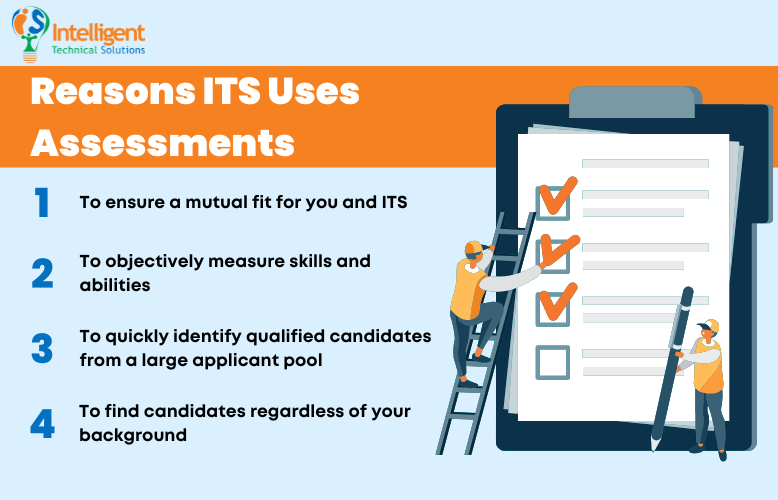 Why ITS Uses Assessments?
Here are the top four reasons Intelligent Technical Solutions (ITS) requires candidates to complete assessments:
1. To ensure a mutual fit for you and ITS
Our assessments help us evaluate if we are a mutual cultural fit and that the position you're applying for meets your career goals.

"ITS wants to set up candidates for success with our company," Dela Cruz said. "We've found that aptitude assessments give us a good measure of each applicant's overall competency, motivation, learning style, and strengths. We view this as a true partnership."

This isn't a one-sided deal. By taking our assessments and completing the application process, you decide if ITS is the right fit for you. We ensure you have ample opportunity to ask questions about our company practices, workload, and advancement opportunities.
These assessments also help us evaluate your application holistically. Let's say you apply for a sales position, yet your experience, assessments, and overall communication style reveals a predisposition towards IT work; perhaps some other positions or department roles will be a better long-term fit for you.
2. To objectively measure skills and abilities
Assessments are an excellent tool for measuring skills and abilities. ITS uses them to compare candidates in a controlled environment, which helps reduce the effect of bias. The results objectively measure a candidate's competency in certain areas, like problem-solving or communication skills.

Assessments also help our hiring managers look past the résumé and see the candidate's potential. It opens the door for people whose résumé and work history may not necessarily align with the actual role, but whose aptitude and communication style are a perfect fit.
Using data helps hiring managers make better, more objective decisions as it provides a precise measurement of your skills, allowing us to discover more color than what your résumé provides.
"We use them as a reliable source of information to better understand your true potential. We want to help our team members become the best versions of themselves," Carolino said.
"For job applicants, our assessments offer them a true opportunity," Carolino continued, "Because everyone applying for the same position gets the same assessment. It levels the playing field."
3. To quickly identify qualified candidates from a large applicant pool
Many people apply for a role at our company, and assessments are a way for us to identify the most qualified candidates quickly. These assessments are also easy for you to access and enable you to complete each assessment at your own pace.
The standardized implementation, across an easy-to-use platform, results in quick follow-up interviews. We can hire you faster!
4. To find candidates regardless of your background
ITS is a company dedicated to equal employment opportunities. Our diversity is our biggest strength, enabling a rich set of perspectives that help ITS scale, create more innovative solutions, and drive higher value for our client base. In short, we are better together.
And our assessments help us find the best-fit candidates for the role, regardless of your personal situation. It also allows us to determine if there are any considerations to adjust for and if there are specific steps we can take to make you feel more welcome when you join us!
Our assessments also help us understand your communication style, which allows us to tailor our onboarding process to your needs.
Ready to Join Our Team at ITS?
As you can see, there are various reasons why ITS uses assessments. Please keep in mind, as a candidate, you don't have to worry that assessments are the end-all, be-all chance to apply to ITS; they are only one data point in our larger process.
"There have been times when a candidate didn't have the best assessment score yet had an outstanding résumé and interview. We brought them on board, and they've performed well," Dela Cruz mentioned.
So, while assessments are important, they don't always give the full picture.
"That's why the pre-employment assessments are always combined with other factors like the candidate's résumé, portfolio (if required in the application), and related interviews," Carolino said.
Assessments are the first step in finding the right candidate for the role - and that ensuring ITS is the right place for you. Browse our Careers page to see which openings may be suitable for you!