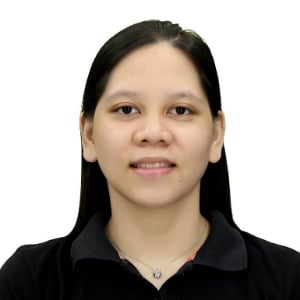 Choosing an IT Career: Work Inside a Company or with an MSP?
When starting an IT career, you have to make important choices. Do you want to focus on hardware or software? Do you want to be a jack of all trades, or do you want to specialize in a particular technology? Which part of IT excites you the most? And finally, should you work for a company's internal IT team, or should you work for a managed service provider (MSP)?
Making these decisions can be tough, but don't worry, we've got you covered. We're going to guide you through it.
We asked Sam Pak, one of our IT wizards at Intelligent Technical Solutions (ITS), to help us out. He leads a team of techies as a Reactive Team Lead. But before this, he was the one-man IT shop for a shipping company. With his broad experience, he's the perfect guy to help us with this.
So, let's dive in. Sam will share his experiences, the good and the bad, and give you advice on choosing the right path for your career.
Working Inside a Company vs. MSP: The Good and The Bad

First, we asked Sam to share his thoughts on the benefits as well as drawbacks of working for a company's in-house IT team in comparison to an MSP.
When he worked as the only IT guy for the shipping company, he had to support 13 offices all by himself. This meant that he was:
Working non-stop, even when he was supposed to be on vacation.

Not able to rely on anyone for backup. He was the only person dealing with every issue that came up, without the ability to ask someone else for advice or help.
But it wasn't all bad. He also had:
A flexible schedule, and

The chance to learn a lot, without any pressure.
Sam now works with an MSP. When asked about the downsides, he said:
The work can be difficult to manage occasionally, especially when many requests for help come in at the same time.

The work can be more stressful at times than working for an in-house IT group.
But just like before, there were also advantages:
You'll have constant exposure and will learn about new technologies, different architecture models and configurations, and also get immersed with growing areas of IT like cybersecurity and cloud computing. Plus, everything moves quickly, which is exciting for anyone who is truly passionate about the tech landscape.
You will have the chance to help many people solve problems. When tech works smoothly, it makes their day better. It can be very gratifying to solve significant issues for clients.
Every choice has its good and bad sides. You need to think about them and decide which one works best for you.
What Makes Them Different?
We asked Sam what he thinks the biggest difference is between the two. He said, "With an MSP, you have more resources, tools, and colleagues to learn from."
But remember, Sam was also a one-man IT team. That is not an ideal situation, because it is tough to do everything alone. If you work in a company's in-house IT team, having colleagues to bounce ideas off and learn from is an important consideration.
Another big difference is focus. An MSP must help many different clients, while a company's IT team just has to worry about a single company. This means it might be easier to make a significant difference inside a company.
Also, the people you work with will be different. With an MSP, you'll meet people from many different industries. With a company, you'll mostly work with people from your own market segment.
Which One is Right for You?

Sam said, "If you honestly can't keep up with a fast-paced environment, then working for internal IT would be for you. If you like [the] fast pace and like to learn [in] different environments and technologies, MSP would be great for you."
Think about where you want to work and who you want to work with. What do you want to focus on? After thinking about these things, you should be able to choose the best path for your career.
Join Our Team
Choosing between a company's IT team and an MSP is a big decision for any IT professional. If you get it right the first time, that's great. But don't worry if you don't. Sam tried both before he committed to the MSP path.
If you're thinking about working in an MSP, consider ITS. We're a top MSP that supports businesses all over the United States. Want to learn more? Check out our careers page.