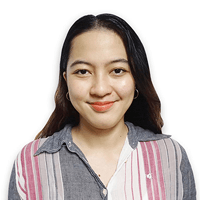 How do ITS Team Members get a Salary Increase?
Let's face it: asking your company for higher compensation can be an uncomfortable task. Even though you know you've worked hard for it, completed relevant training to upskill, and taken on more responsibilities, most of us just find it hard, awkward even, to request more money.
Well, it shouldn't be if you know how and when to ask for a salary increase.
At Intelligent Technical Solutions (ITS), we give credit where it is due. We reward team members with salary adjustments based on how well they perform their tasks and the value that they provide to the company. ITS works with and for industry-leading clients across the country. As a result, we challenge our team members to be as high performing as the clients we serve. Our competency-based pay structure encourages team members to excel and continuously improve their craft.
In this article, we sat down with our Human Resources (HR) Manager, Venus Marigmen, to discuss everything you need and would want to know about our compensation process, including some tips to increase your pay.
What is the process of a salary adjustment at ITS?

There are two ways to get a salary increase at ITS, depending on your role with the company.
The first process is specifically for team members in our operations department. If you are in this department, the way to earn an increase is to complete a certification. According to Marigmen, there is an established matrix, where it is outlined how much of a salary bump you will receive after acquiring a particular certification.
For team members outside the operations group, the process is different and involves a few more steps.
After talking with your direct supervisor, the department heads submit a form called the Compensation Change Request Form, outlining their proposal of how much of an increase they want to give the person. At the end of the sheet, there is a justification for the addition.
And to ensure team members outside operations receive equitable salaries, ITS created a Compensation Committee. It is composed of members of our leadership team, including our CEO, CFO, HR Manager, and our Chief of Staff.
The Compensation Committee conducts monthly meetings, where they review all the forms they have received. Based on the justification, the group will determine whether the request is approved. Once decided, Marigmen and her team will consolidate all approved and rejected requests and communicate them with the individuals involved.
Who qualifies for a salary increase?
As part of the Compensation Committee and Head of HR, Marigmen enumerates the qualities she considers when approving a pay raise, which include:
1. Core Values embodiment

Do you demonstrate the right attitude towards your role and the team members you work with? Do you embody the three Core Values of ITS during your workday? Do you have any proven behavior issues? If there are, then it might hinder the case for getting the request approved.
2. Performance

Here, we will gather and review the KPIs (Key Performance Indicators) for the role. Marigmen and her team will list down which KPIs are being met, which are not, and any reasons why there may be lapses in the person's performance.
3. Competency

Have you learned something new? Have you added value to the company in other ways? Did you initiate a project outside of your wheelhouse that drove value? These are the types of factors that contribute to the evaluation.
If you're demonstrated value in these ways then, most likely, your request will be approved.
When is the right time to ask for a salary increase?
At ITS, there is no standard time to ask for an increase. It's not so much about which month or quarter, but more about when you have hit a specific milestone in your career. When you think you have grown measurably from the last time you were given an increase or from when you were first hired, that's probably a suitable time to request one. One thing to remember is that ITS is a data-driven company, so you will want to support your request with a breakdown of KPIs met, projects completed, and the like.
There is one situation, though, where Marigmen suggests not pushing for a pay raise request too intensely. That is, if you received an increase within the past six months. Requests of this nature will be scrutinized more carefully. These requests will have a better chance of being approved if something substantial has occurred during that timeframe, such as a promotion or accepting more responsibility, like leading a new team.
When should you NOT ask for a salary increase?
We wouldn't advise asking for an increase if you know that you are having performance or behavior issues.
Our HR department has two processes when handling team member issues. One process is called a Performance Improvement Plan (PIP). This is a formal document that details the changes a team member must make to keep their job. If you're in a PIP evaluation, this means you are not doing your job as expected or not hitting your performance goals. In this case, an attempt to negotiate your compensation will be rejected.
The second HR process is a disciplinary action (verbal or written warning) targeted at correcting a team member's behavioral issues. If you have received a verbal or written warning to address recent workplace misconduct, then it's not the best time to ask for a raise.
Are you qualified for a salary increase?

 

At ITS, we all get paid for the work we do. In order to get paid more, the goal is to increase the value we are providing to the company.
Pro tip! If you plan to request a salary increase, it's advisable not to frame the request because you need money due to increasing expenses. Instead, we recommend requesting an increase for the added value you've brought to your team members and the larger organization.
ITS supports the personal and professional growth of each of our team members, which is why we encourage becoming the best version of yourself. In return, you will receive equitable compensation for the work you have done.
We hope this article clarifies important questions about one of the more challenging topics in the workplace. If you have other questions or concerns, please reach out to hr@itsasap.com.
For updates on our latest available roles at ITS, please visit our Careers Page.