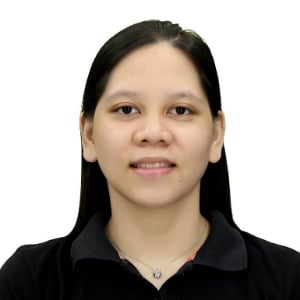 A Review of the Different IT Support Methods (Pros & Cons)
Quality IT support plays a big part in ensuring efficient and effective operations. By minimizing downtime, swiftly resolving issues, and mitigating risks, you enable your team members to function at maximum productivity. As an IT director, the challenge of providing quality IT support that delivers these benefits falls on you.
There are many methods to choose from, so you must decide which approach best fits your business. Understanding each one is paramount to optimizing your operations. From traditional phones to innovative AI, each offers unique pros and cons that can impact the quality of IT support.
We spoke to Rob Schenk, Chief Experience Officer at Intelligent Technical Solutions (ITS), for his expert insight. Ensuring ITS clients have meaningful and memorable experiences is a significant part of his role, so he has the most knowledge and experience regarding support channels and curating a service delivery system.
With his guidance, we'll go over the following points:
The pros and cons of different IT support methods

The importance of quality IT support

The characteristics of quality IT support
These should tell you everything about the different IT support channels and guide you toward creating the most effective delivery system for your business.

The Pros and Cons of Different IT Support Methods
IT support can be provided through different methods, each with pros and cons. We've listed some of the most common ones, along with those slowly gaining popularity. Insight into these channels should help you identify which one to utilize for your business.
1. Email

Email support is among the most common channels businesses trust.
Email lets members describe their issues in detail and gives technicians ample time to research and provide comprehensive solutions. It's also cost-effective and readily available regardless of time and location.
However, it can be a challenge to guarantee a prompt response. Support inboxes can quickly fill up, and some emails can fall through the cracks.
2. Phone

Phone support has been the most dominant support channel for decades, but perception has changed over the years due to the introduction of newer, better technologies. That said, it's still widely used and remains the most preferred channel by businesses.
When it comes to providing personal experience, phone support is second to none. A real-time conversation with an attentive human voice can do wonders for building rapport and easing frustrations. It also grants technicians the ability to better understand and address problems. It's one of the best channels for complex issues that require immediate attention.
The problem with phone support, especially nowadays, is the long waiting times, which can add to the stress and frustration.
3. Live chat

Live chat support is like phone support but in chat form. It's the channel of choice for businesses that have bustling phone lines. It has been gaining popularity in customer support, with 42% of customers preferring to contact businesses via live chat when available.
A benefit of live chat is the real-time response, with the ability to continue working between responses. Those with less complex issues find high satisfaction through this support channel as resolution is given quickly.
The downside is if there's a sudden influx of inquiries, your IT support could get overwhelmed, and the quality of service could drop.
4. Onsite

Onsite support is necessary for certain IT support services, such as hardware/software installation, repair, and maintenance. Examples would be setting up in-house servers or Voice-over-Internet-Protocol (VoIP) systems.
Onsite support is the most convenient option when dealing with highly technical issues that require hands-on fixes. It often leads to better issue resolution and allows support members to spot and resolve additional issues that aren't as obvious to the client. However, it's usually considered as a last resort.
Providing onsite support requires significant financial and human resources. It is the most expensive option out of all the channels. You'll have to deploy people to distant areas, shouldering travel and training costs.
5. Remote

The convenience of remote support lies in a technician's ability to diagnose systems and fix issues without the need to travel onsite, which is often unnecessary. Members also benefit in a way that they won't have to wait for anyone to get to their location to have their problems fixed.
However, there are privacy and cybersecurity concerns regarding remote support. Having an outside party take control of your system, especially a home system or personal device, can feel invasive, requiring a level of trust between parties.
6. Artificial Intelligence-Assisted

AI-assisted support, such as chatbots and self-service portals, is the newest trend in the industry. It's rapidly growing in popularity and has produced favorable outcomes for businesses.
According to Schenk, "I would say that it's relatively new. But I think most are starting to investigate these self-service options that would provide people with more coverage at all hours. It gives people opportunities to get their problems resolved as quickly as possible."
As advanced as technology has become, AI-assisted channels are only good for basic and preliminary queries. The human factor is still necessary when it comes to navigating complicated issues.
AI-assisted support is a continuously evolving channel, so we may eventually arrive at a point where AI is equipped with better problem-solving capabilities.
The Importance of Quality IT Support

Quality IT support is necessary for small and big businesses alike. In the modern era, your IT systems are the engines of your business. Proper management and maintenance are necessary to ensure they run at optimum levels.
In addition, ensuring system health and security positively impacts member efficiency and productivity. It gives them peace of mind, allowing them to perform their tasks worry-free. Even if something goes wrong, they are confident that issues can be resolved swiftly and accordingly.
There's also the aspect of cybersecurity. When IT problems are properly addressed, you lower your vulnerability to cyberattacks. The effect is amplified when you follow the proactive IT approach, where you nip problems in the bud.
Good quality IT support is essential to guarantee and enhance your business's productivity, efficiency, and security.
The 5 Key Characteristics of Quality IT Support

To create the best support delivery system, you first need to know what that looks like. So, we've listed the five key characteristics of quality IT support:
1. Friendly, Knowledgeable, and Responsive
According to Schenk, "You need to have friendly, knowledgeable, [and] responsive support that is able to triage, resolve, and ultimately, get your team back to work as quickly as possible."
2. Sufficient Technical and People Skills
Your technicians should have sufficient technical and people skills to guide frustrated members through their tech issues. They should also be able to respond promptly and clearly in every situation, whether it's resolving a minor issue or during emergencies.
3. Proactive IT Support
Proactive IT allows you to avoid potential issues before they escalate and cause more significant problems. It's done through regular network maintenance and assessments that scan the health of your IT infrastructure. This is opposed to the less effective break-fix method, where your team members take action only after an issue has been reported.
4. Personalized Support
Changes in modern workplace conditions have added more complexity to IT support services. Members now have the option to work in home offices, collaboration spaces, and outdoor areas. Even IT infrastructures have evolved with the introduction of cloud and virtualization. You need to adjust your IT support following these changes. Tailor-fit it to your business's IT infrastructure and members' working conditions.
5. 24/7 Support
All previously mentioned characteristics are crucial for quality IT support, but this one falls under a different category. It's a great thing to have, but there is a general understanding that only a select few have 24/7 support due to limited resources. While optional, it can boost operations by immediately addressing all issues and minimizing downtime.
Those with 24/7 support often outsource the service to third parties, such as managed IT service providers (MSPs). It can also be achieved through AI-assisted support methods, but these have limitations when identifying and resolving issues.
Get Quality IT Support with an Expert Partner

In conclusion, the realm of IT support offers a diverse range of communication methods, each with its own set of advantages and drawbacks. Deciding on the most suitable option depends on various factors, including your specific needs and the nature of the technical issues at hand.
If you have further questions about various IT support and need help selecting the right one for your business, reach out to our friendly consultants.
You can also check out these pieces of content from our Learning Center: