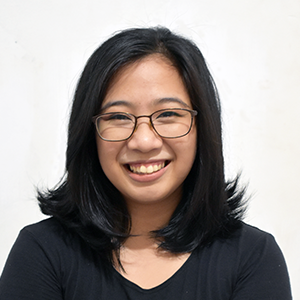 7 Problems of Outsourcing IT in 2023 (& 7 Easy Solutions)
Do you want to outsource your IT needs but want to know the downsides of the service? Then this article is for you.
Even though Intelligent Technical Solutions (ITS) is an outsourced IT provider, we know we don't offer a perfect service. There are disadvantages we're not afraid to admit.
With over 20 years of experience in the field, we've decided to write an article explaining – in detail – the problems you may encounter with outsourced IT. We also invited Todd Whitley, an ITS Executive, to weigh in on the following issues and provide practical solutions:
And by the end of this article, you can walk into a third-party IT management partnership with your eyes wide open.
1. Potential Team Pushback

The first problem you'll face - especially if you have an internal IT team - is team pushback. Your staff may feel threatened or assume you're getting ready to replace them with a third-party vendor.
Solution
It's important to reassure your team that the third-party IT provider will work as a supplement, not a replacement. They're there to help and not to take over and kick them out of the company.
Finding common ground between the teams, clarifying the roles and responsibilities of each group, and keeping communication lines open will help minimize team pushback.
2. Dependence on a Third-Party Provider
The second problem you may face is increasing dependence on a third-party provider. Initially, your arrangement will probably be efficient and effective.
But becoming complacent with your IT and not taking the time to understand your IT needs can leave you vulnerable to your provider's limitations, their pricing and service models, and their company longevity.
Solution
Always have a paper trail and overall access to critical account information. By having records and essential data, you can quickly transfer over to another provider. Staying involved with the decision-making process also ensures you have the necessary knowledge if you shift to an in-house IT team.
3. Lack of Industry-Specific Knowledge
Outsourced IT providers may also lack the same industry-specific knowledge as an in-house IT team. This can limit their ability to understand and address your company's technology needs.
Solution
You can sidestep this by choosing IT providers who've already partnered with other companies in the same industry and know the unique challenges you face.
4. Cost of Services
The next challenge when partnering with a third-party IT company is the cost of their services. Outsourced IT can be expensive, whether break-fix solutions or managed IT packages. The costs can also increase if you have complex IT needs such as:
Government IT regulations,

High-security requirements,

Complex data and network structures, and

Multiple locations.
Related: How Much Does Managed IT Cost? (5 Price Factors)
Solution
It may be tempting to find the cheapest outsourced IT provider and call it a day - but that's not the best way to get bang for your buck.
Set an IT budget and find a third-party provider that provides value for that price point. You can also commit to steadily building a solid internal IT team.
"You need to look at the overall scope of services," Whitley explained. "It's the process.
It's the training, the hiring, the recruiting. The professional development and access to experts who understand technology.
"It's often a better return on investment to outsource as long as there's a good cultural fit and you're on the same page."
5. Lack of Control & Customization
Companies may not completely control their IT strategy when working with an IT provider.
You want onsite technicians, but your provider only has offsite tech - or needs you to schedule any onsite visits. You want to use Google Workspace, but they only support the Microsoft ecosystem. You're adamant about sticking to a particular OS, but they insist on moving to the latest system.
Third-party providers often also offer tiered pricing and set services, and businesses can overpay for services or miss features they need.
Solution
To avoid this, you'll need to review your IT needs and the offered plans with a fine-toothed comb.
Whitley also explained that third-party providers often have solid processes and ticketing systems, and they take their expertise into account when making suggestions for clients.
"We're trained on these systems," Whitley pointed out. "We're certified on it. We have access to vendor support. It's more efficient."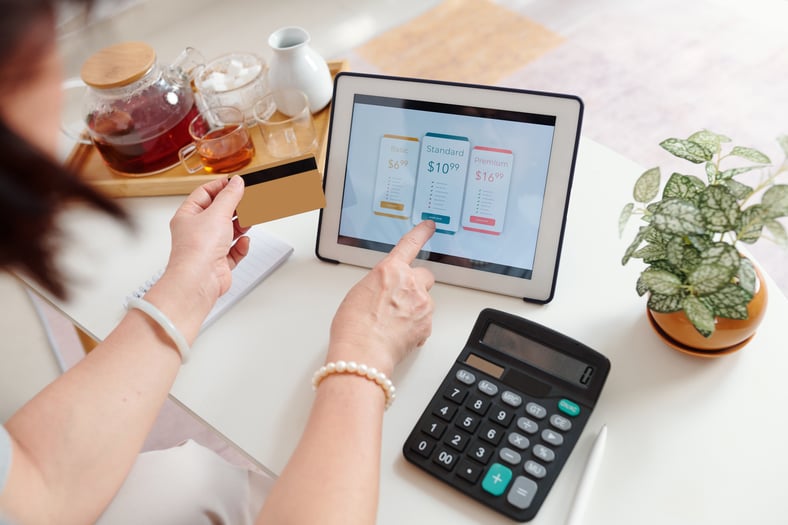 Related: Questions to Help Evaluate a Managed IT Provider
6. Communication Challenges
Communication between you and your IT provider may sometimes take time, leading to problem resolution and decision-making delays.
These challenges often stem from a need for more clarity regarding roles and responsibilities, differences in communication styles, or language barriers.
Solution
Whitley shared that, in the rare instances a partner wasn't satisfied with their service, communication problems boil down to unmet expectations.
To overcome these challenges, both parties must establish clear communication channels, define expectations, and ensure you are on the same page regarding IT goals and objectives.
7. Potential Security Risks
Outsourcing IT services to a third-party provider can increase the risk of data breaches or other security issues if the provider is not adequately vetted or their security protocols are not up to par.
Hackers consistently target outsourced IT providers since they're an untapped goldmine of data and company access.
While no company is entirely immune to security breaches, IT companies must take proactive measures to secure their systems and data and promptly respond to any possible security incidents.
Solution
Security risks drastically decrease when you have third-party auditors to check the work of your outsourced IT. A good IT team won't take it against you and understand this is part of the trust-building process.
Whitley also shared that your third-party provider should have a good security policy.
"They should have rules that involve not remoting into your system unless you're contacted in advance, not looking at your files, and clarifying what's automated.
"It's really just a matter of setting expectations and respecting privacy," he emphasized.
Want More Information About Outsourcing IT?
Overall, outsourcing IT services can bring numerous advantages to businesses, but it has its challenges.
And while outsourced IT can become a valuable strategy for businesses to enhance their efficiency, competitiveness, and growth, you'll get the full benefits of outsourcing IT when you have a holistic view of the service.
ITS is an outsourced IT provider offering both managed IT and co-managed IT services. We've put together the following resources you can use when looking for reliable third-party IT companies:
Do you have questions you want immediate answers to? Set up a meeting with our IT specialists and get answers from a professional source within 24 hours.