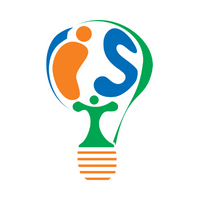 Keep Your Business Current with Managed Services
You have probably logged into our computers and seen a notification from a program demanding that you update it. You have closed that window at some point and got back to your intended work. Most of us never think about that update again and simply move on with our lives. In this article, learn why not keeping yourself updated can cause major problems down the road.
Why Updating is Important
For those of us who are not IT wizards, most updates seem unnecessary. You will have a program that never experiences problems, yet seems to want to force you into adding new software. This can be updating your current version, or sometimes, being forced to download entirely new software from the same company.
What gives!?
Well, even if the program itself, and all the pieces you use work just fine, does not mean that it is working as well as it should.
This could be a couple of different things.
Sometimes, programs need to be updated to optimize how they work. This comes from a software development side as bugs are worked out, processes are streamlined, and everything just works together more smoothly.
However, there are also security concerns that come along with no updating. These are the things that most of us never think about when working on our computers.
Updates and Security
Let's imagine that you have anti-virus software that you use to keep yourself protected. You remember to update this essential software whenever asked, but you do not update others like Adobe Reader, for example.
Most people think that they will still be safe because they have antivirus software running and it's updated. However, that anti-virus may not be enough if your other programs are allowing problems to enter.

When we talked about "bugs" being worked out, this is usually in respect to weird, glitchy things that happen within the program. However, some of these bugs might be areas where security is lacking, or where people can exploit a weakness and get into your system.
Think of your programs as your system and they all have some kind of firewall. Only certain data can be used within certain programs, and the rest is incompatible.
So let us say that an old Adobe Reader software may allow a common type of malware to attach itself to a PDF file that you open with the reader. A newer version might be optimized to filter out this malware, while older versions can still be exploited.
Now, even though you have anti-virus software, you may still have welcomed an attack on your system.
Furthermore, your updated security software might not be optimized to work with older programs. This is just like having to buy a new sound system because your old one is not compatible with your new 4k top-of-the-line television.
How Do You Keep This All Updated?
One of the best keys to keeping your system running smoothly is to not try and solve everything yourself. Working with a managed service team, for example, can be a great way to take the weight off of your shoulders.
A managed service provider, or some sort of IT solution, allows the specialists to take the burden of optimizing your system and making sure you're safe. This way you can focus on what's most important without having to be constantly worried about updates and security. Get a free consultation!