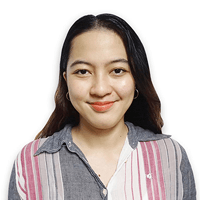 Top Managed IT Service Providers (MSPs) in Pasadena
Pasadena, known for its thriving business community and technological advancements, presents a plethora of options when it comes to managed IT service providers (MSPs). While this is a good problem for businesses, it also means a longer and more careful selection process.
Luckily, you don't have to go through this daunting task. In this article, we've compiled the top four Pasadena-based MSPs so it'll be easier for you to make an informed decision.
Here at Intelligent Technical Solutions (ITS), we help hundreds of businesses make smart choices about their technology. If you're looking for the most suitable managed IT service provider in Pasadena, read through this list and identify which one is the best match for your business.
We selected companies to include in our list based on years of service, breadth of experience, service offerings, industries served, and reviews. This list is in alphabetical order.
1. ALCALA

Year Founded: 1997
Description:
ALCALA caters to businesses in Pasadena and nearby locations. Their wide range of services, from cybersecurity to IT consulting, promises solutions that drive productivity and growth.
They have a dedicated team of IT experts that acts as an extension of your business, fixing issues on time and managing IT infrastructure to ensure optimal performance.
Services Offered:
Cybersecurity Risk Assessment

vCISO Services

Managed IT Services

Backup and Disaster Recovery

IT Consulting
Industries Served:
Accounting and Financial

Legal

Distribution/Wholesale

Non-profits
Google Reviews: 5.0 stars, 14 reviews
Office Address: 225 S Lake Avenue, Ste 300, Pasadena, CA 91101 
Service Locations: Los Angeles, Glendale, Pasadena
2. Be Structured

Year Founded: 2007
Description:
Be Structured has been providing clients in Los Angeles with IT solutions for over 15 years. They offer a range of services that bring all the benefits of an in-house IT department without the usual costs of hiring and managing personnel.
They have been part of the prestigious MSP global ranking by Channel Futures, Expertise.com, and UpCity, for delivering results that align with their commitment to excellence.

Services Offered:
Managed IT Services

Managed Security Services and Compliance

Data Backup and Disaster Recovery

IT Consulting

Cloud Services

Hardware Installation
Industries Served:
Architecture Firms

Financial Services

Law Firms

Manufacturing

Non-profits

Entertainment

Software Development

Transportation and Freight

Wealth Management
Google Reviews: 5.0 stars, 50 reviews
Office Address: 500 S. Grand Ave Los Angeles, CA 90014
Service Locations: Beverly Hills, Burbank, Century City, Compton, Culver City, Hollywood, Irvine, Santa Monica, Torrance, Vernon, West Hollywood, and Pasadena
RELATED: An Objective Comparison of MSPs: ITS vs. Be Structured
3. Techmedics

Year Founded: 1999
Description:
Whether you need day-to-day assistance or are looking for long-term support, Techmedics' IT team has the tools to manage the technology that drives your business forward.
Their team of certified and experienced IT engineers works closely with clients to identify and bridge gaps to enhance operational efficiency. They have been part of the CRN MSP 500 for two consecutive years (2017 to 2018), recognizing their excellence in providing managed IT services.
Services Offered:
IT Consulting

Managed IT Services

Managed Security Services

CISCO Support

Value Added Reseller
Industries Served:
SMBs

Government and Education

Non-profit

Manufacturing and Logistics

Entertainment and Media

Architecture and Design

Construction and Engineering
Google Reviews: 5.0 stars, 5 reviews
Office Address: 45 S. Arroyo Pkwy. Ste. 104, Pasadena, CA 91105
Service Locations: Dallas, Fort Worth, Irving, Plano, and Pasadena
4. WheelHouse IT

Year Founded: 1997
Description:
WheelHouse IT has been providing IT support to businesses around the country since 1998. They offer customized plans for all types of businesses. They have been included in the Channel Futures MSP 501 list five years in a row.
Services Offered:
Managed IT Services

Co-Managed IT Services

Managed Cyber Security Services
Google Reviews: 4.7 stars, 82 reviews
Office Address: 529 S. Broadway St., Suite 4004, Los Angeles, CA 90013
Service Locations: Southern Florida, New York City, Long Island, Los Angeles, Iowa, Arkansas
Which Pasadena-based Managed IT Service Provider Should You Choose? 
Finding an MSP that can meet your technology and cybersecurity needs is critical to your business growth. That's because they will take care of managing integral parts of your business operation, allowing you to leverage your technology to become more efficient.  
ITS understands that. As an IT service provider for twenty years, we know how important it is to choose a good fit. You deserve a partner you can trust and who can meet all your tech needs.  
To help you with your mission to find the right IT partner, we created some helpful guides:
But if you'd like to learn more about our managed IT services and what sets ITS apart as an MSP in Pasadena, visit our Managed IT page.