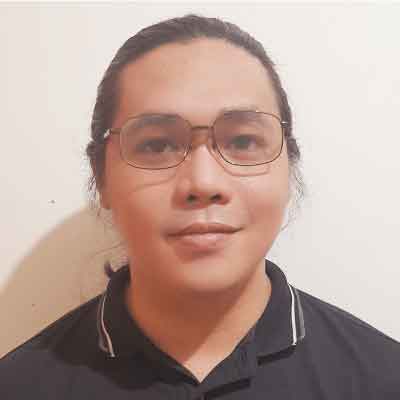 Microsoft Bookings vs. Calendly: Which Scheduling Software Should I Use?
In an ideal world, scheduling important business meetings is as easy as saying: "See you later at three." In reality, however, it's a lot like playing a twisted game of Tetris, where you'll spend most of your time arranging and adjusting schedules hoping all the right pieces fall into place.
After all, you're trying to get people with varying workloads, deadlines, and schedules all in one place. It can be overwhelming. The constant back and forth trying to snipe that free spot on everyone's calendar is an arduous task and can eat up a lot of your time. That's around 4.75 hours per workweek on average, according to a Hubspot white paper.
Now consider how many meetings you need to organize or attend each day, and you'll find that that time adds up quickly. Let's do some quick math. An average employee has 48 working weeks a year; if people spend 4.75 hours each week to plan meetings, that amounts to 228 hours. Those are hours spent just setting and arranging appointments, not including attending itself.
That is where meeting scheduling software can help. Those are tools that can help reduce the back and forth between organizers and participants, the part which tends to take the most time. According to some software providers, it can cut the time spent setting appointments by half. But take that with a grain of salt.
At ITS, we've helped hundreds of businesses improve their processes with technology. From our experience, a good scheduling app is a boon for any business that needs to conduct multiple meetings a week. That's why for this article, we'll discuss and compare two of the top meeting schedulers, Calendly and Microsoft Bookings.
Calendly vs. Microsoft Bookings
It can be overwhelming trying to find the right scheduling software for your business. There are simply way too many to choose from. To help simplify your decision, we'll break it down to the two most viable choices: The best in class, Calendly, and the easiest option to implement, Microsoft Bookings.
What is Calendly?

Calendly is simple and intuitive scheduling software that aims to help professionals and businesses manage appointments more easily. It's highly customizable and easy to integrate with existing calendars and platforms. It virtually eliminates the need to go back and forth when scheduling meetings. The app also frequents the top slot for "best of" articles when it comes to meeting schedulers.
Let's take a look below at some of the pros and cons of Calendly:
Pros of Calendly:
Seamless Integration with Multiple Platforms and Calendars

One of the features that Calendly boasts is its ability to seamlessly connect with different platforms and calendars, from Google calendars to Outlook and more. It's perfect for when you need to schedule meetings with clients and prospects that may be using a different environment from yours.
Intuitive and User-Friendly Design

The scheduling software's intuitive design adds to its user-friendliness. It has a slight learning curve that allows most everyone to pick it up and take advantage of the app easily.
Highly Customizable

Calendly allows you to customize and set your preferences for meetings. You can set how many appointments you will take each day and how much time you need before each meeting. It also has a feature called "available times," which lets your team know your preferred meeting times. All of those allow you to take full control of your schedule.
The Professional version also allows you to customize your confirmation page and redirect invitees elsewhere. It also allows you to integrate with Stripe, Paypal, Hubspot, Mailchimp, Google Analytics, Zapier, and more.
Automated Workflows

Automation is another great feature that can help make your meetings run relatively smoother. Calendly can automate text messages when an email is booked, requests for follow-up meetings, email reminders, thank-you emails, feedback surveys, and more.
Cons of Calendly:
Lack of Clarity on User Response

Calendly shows you how many people clicked on your appointment but not how many confirmed. That could lead to uncertainty, especially when there are several members invited to a meeting.
Limited Features for Free Version

The free version of Calendly offers limited features, which can feel inadequate for users who need to conduct a high volume of client meetings. Unless you're willing to invest in the paid versions, you'll only be able to use the basics. The paid Calendly versions include Essentials ($8 per seat, per month), Professional ($12 per seat, per month), and Teams ($16 per seat, per month).
What is Microsoft Bookings?

Microsoft Bookings is a scheduling app that's part of Microsoft 365. It includes a web-based booking calendar that integrates with Outlook to help make scheduling and managing appointments easier. It's also free for many Microsoft 365 users, including Business Premium and Business Standard license holders.
Pros of Microsoft Bookings:
Free for Microsoft 365 Users

If you are licensed for Business Premium, Business Standard, A3, A5, E3, E5, F1, F3, you'll be pleased to know that Microsoft Bookings comes free with your license. Access is also given to any staff granted Administrator and Viewer roles in the app chooser within the Microsoft 365 Web experience. A great boon if you're already subscribed or considering subscribing to the stated products.
Easy to Implement

Microsoft Bookings offers easy step-by-step guides to allow everyone to maximize the app. It's also designed to be very convenient to use for both clients and teams, with advanced features that enable you to customize your reservation pages and schedule preferences. You can also add employees who do not have a Microsoft 365 account; as long as they have an email address, they can receive email confirmations and calendar invites.
Seamless Integration with Microsoft Products

If you are already running a Microsoft environment, you'll find it much easier to implement Bookings compared to other apps. That's because the scheduler is already well integrated with other Microsoft products like Teams and Outlook.
Cons of Microsoft Bookings:
Limited Customization and Features

While you can add personal touches to your reservation pages, Microsoft Bookings simply doesn't have the same level of customization and features available with Calendly Professional.
Moderate Learning Curve

Unlike Calendly's user-friendly interface, Microsoft Bookings can take a bit more time to fully pick up. However, it's still relatively easy to grasp, thanks to those useful step-by-step guides.
Ready to Choose Your Scheduling Software?
At ITS, we believe that you can't go wrong with either Calendly or Microsoft Bookings. While they have their own unique quirks, they both deliver great value that can make scheduling appointments a breeze. It all depends on whether you're willing to spend for Calendly's extra features or if you're already running a Microsoft environment in the office.
Want to find out if your technology is working for you or against you? Take our free network assessment.