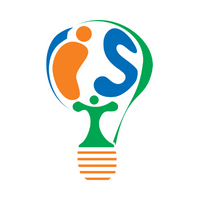 Top 7 Qualities to Look for in a Managed IT Services Provider (MSP)
Many small businesses are turning to Managed IT Services Providers (MSPs) to forgo having to handle complex and time-consuming IT tasks on their own, especially now that workforces are distributed due to the ongoing public health crisis. In this article, learn the top 7 qualities that your prospect MSP should have.
These technology experts are the ideal partners for those seeking to maintain and eventually grow their business while saving on IT costs across the board.
Because MSPs have diverse service offerings, selecting the one that best fits your business can be challenging. Here are seven qualities to look for in an MSP.
#1 Technical expertise

Fundamentally, an IT team is responsible for taking a strategic view of a business's IT environment and aligning technology-based solutions with goals and opportunity development. There are different levels of technical expertise, from basic troubleshooting to more advanced network administration. An MSP with substantial technical expertise can be invaluable in fulfilling this role for you.
They can take the strenuous task of managing your IT infrastructure from your hands, and their pool of tech talent can impart advanced or specialized knowledge to your in-house IT team. Partnering with an MSP is an easy way to augment your team's security, networking, and communication capabilities without burning a hole in your pocket.
#2 Industry expertise

An MSP that knows the ins and outs of your industry spells the difference between the success or failure of your business. If they have experience in and understanding of your niche, they are better equipped to implement strategic IT solutions that would meet your industry's unique operational and user expectations.
It's worth noting that many MSPs, like Intelligent Technical Solutions, are industry agnostic. We often don't serve a single line of business — instead, we have acquired the necessary experience and expertise to cater to several industries. It's important that you get to examine an MSP's past and current clients in your particular industry. Read reviews and testimonials. Look up past projects and see how well they were implemented. Find out if they have effectively handled an environment similar to yours.
Getting to know an MSP's processes will also give you a good estimate of their capabilities. We at Intelligent Technical Solutions make sure that we really get to know our clients during their onboarding. We strive to understand their pains and aspirations, where they are now, and where they want to be. We take extra steps in getting to know their process, too, learning how they operate and bring value to their customers so we can ensure that our clients get the best possible IT solutions for their business.
#
3 Leverages advanced technologies and processes

A great MSP keeps abreast of emerging techniques and technologies, enabling them to offer sophisticated solutions to help your business cut down on manual tasks. And you won't have to worry about decoding all the technical jargon — an MSP will make sure complex solutions are straightforward and easy to understand.
Because of this, your business not only gets to quickly implement the latest tools and processes, but you also won't have to spend a lot of money to acquire these.
MSPs are the ideal partners for companies seeking to grow their business while saving on costs across the board.
#4 Flexibility and scalability

All businesses are different, and a good MSP will take the time to understand your unique requirements, challenges, and needs, rather than offer a cookie-cutter approach. Similarly, the services they offer, from data plans and telephony options to business applications and hardware, must suit you. Don't be duped by a long list of inclusions; you could end up paying for a dozen services that you don't need.
What's more, you should be able to select the type and level of service you want from your MSP — whether you require consultation services or fully hosted solutions with 24/7 support. And, as your requirements change, your MSP must be able to scale up or down, providing you with all the services and support you need, when you need them.
#5 Transparency

To make the best decisions for your business and clients, it's imperative that you see the entire picture, both internally and externally — and that includes having complete visibility into your IT environment.
You should know at a glance what your MSP has done, is doing, and will do to your infrastructure. This encourages openness and accountability and is critical to data security, as well as long-term IT planning. Any MSP you partner with must be transparent with their culture, approaches, processes, and tools, as this helps ensure better visibility and streamlined collaboration.
We offer our clients dashboards that make it easy to get a complete picture of their IT and see how they are utilizing our services and support. We also provide regular Strategic Business Reviews (SBRs) — where we assess clients' IT needs such as servers, workstations, business phones, and disaster recovery plans — to help them make better decisions with their technology moving forward.
#6 Proactiveness

A good MSP makes IT management invisible — rather than reacting to issues as they occur, a reliable MSP will do all they can to prevent them from occurring in the first place. For instance, they must monitor and detect network bottlenecks long before users experience difficulty connecting to your network. And if your systems do slow down, your MSP must know how to swiftly bring them back up. Additionally, they should let you know of any issues that arise before they have a significant impact on your users.
Receiving proactive support from an MSP is vital to success not simply because this prevents technical issues from escalating, but because it helps your business keep systems secure and maintain a competitive advantage. A proactive MSP will help you make the most out of the latest technologies and continuously find new opportunities for improvement, optimization, and innovation.
Likewise, a good MSP actively communicates with their clients. They take the time to engage with their customers, regularly touching base as well as providing and seeking feedback. By celebrating a client's successes and reassuring them when something doesn't go as planned, an MSP effectively demonstrates their commitment to a business.
#7 Availability

The ability to respond to and resolve issues quickly is perhaps the most desirable quality of an MSP. The best MSPs provide round-the-clock support and monitoring services through a team of on-call technicians who can deal with tech-related emergencies remotely. But a reliable MSP also delivers prompt on-site servicing when necessary.
Many MSPs implement automated support solutions such as a help center, chatbot, or other artificial intelligence, which enables them to always be available for clients. However, just because technology can replace a human worker doesn't mean people are always going to want that. While many like the convenience of automated support, many still prefer good old-fashioned phone calls when they need assistance. That is why we still answer our phones live at ITS.
Read more:
Should you partner with a managed IT services provider?
It may sound contradictory, but having your own staff manage every aspect of your IT infrastructure can prevent them from focusing on tasks that more directly contribute to your bottom line. Augmenting your IT team by hiring an MSP will allow your own staff to zero in on increasing your business's efficiency, productivity, and innovation. What's more, the right MSP can be there for you in the long haul, enabling your business to reach greater heights.
ITS can help you leverage the benefits of current and emerging IT solutions and ensure that your company prospers. Call us today for a FREE technology assessment, or download our FREE eBook if you want to learn more about how outsourcing your IT can boost your business's productivity.