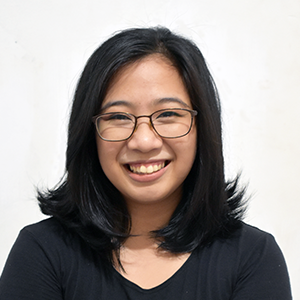 Leaving ITS: The Hows & The Whys of Offboarding
How do you offboard from ITS? What if you're considering offboarding and want a new MSP? In this article, we'll tackle the common reasons companies change MSPs & the process businesses go through when leaving ITS for another MSP.
---
Sometimes, the cons of a Managed-IT Service Provider (MSP) start outweighing the pros. It might become too much - too expensive, too inefficient, too troublesome. And you might be at the end of your rope, looking for a way out of the contract you signed.
And sometimes, you might be feeling this with us.
It's tempting to insist that we've done everything to make Intelligent Technical Solutions (ITS) hit all the qualities of a great IT service provider, but it'd be dishonest to say that we're a perfect company. And while it's also tempting to dig in our heels and say you have to stick around, we know the value of allowing our clients to find better companies for them if we can't solve their problems.

But before you go, there are two critical questions for businesses thinking about leaving ITS:
Why do companies

change MSPs

?

How do companies leave ITS?
By answering these questions, you'll see if you're still an ideal business for Managed IT and get a holistic view of the process businesses go through when leaving ITS.
Why do companies change MSPs?

Sometimes when companies reevaluate if they need Managed IT, the answer is no. And the reasons behind that "no" are always company-specific; each company needs to take a close look at their business to see what they need.
According to Tom Andrulis, ITS' CEO, people leave for all kinds of different reasons.
Business closure

Lacks the budget to pay for IT

Merger with a company that has internal IT support or another MSP

Misaligned vision for the company's IT

Mistakes made that made the company look for another MSP
The attrition rate is just a fact of doing business. Andrulis doesn't take it personally when companies have to find IT support elsewhere or leave because of company concerns.
When asked about how he deals with clients leaving, Andrulis answered frankly. Andrulis said that ITS would never claim to give clients absolute perfection; refusing to acknowledge mistakes or points of conflict would be disingenuous.
Instead, he promises that ITS will maintain constant communication with clients and put unerring effort into fixing the problem. "We have 24/7 customer support. We also have a daily huddle, where we talk about a client's big concerns or possible concerns and what we can do about it. Once we know about the problem, we fix it."
"[And] most of the time, things can be fixed," Andrulis said. "But if it can't, it's better to part ways as friends. [...] We want you to be happy."
How do companies leave ITS?
STEP 1: Communicate

the possibility of leaving ITS.

The first important step is bringing up the possibility of leaving with ITS management. Contact your account manager or call the company hotline, and inform us where we're going wrong that you're considering leaving ITS.

Communicating with us gives us a heads up regarding what's happening on your end and is the most crucial step. It allows opportunities to fix possible problems and to check if our actions are still aligned with your business' goal.

When you tell us you might leave, prepare to answer the following questions:
Why are you considering leaving

ITS?

Are you experiencing any

problems with our service? If so, what are they?
ITS staff may ask other questions to get a clearer understanding of your situation. If you're experiencing technical problems, you can expect our team to prioritize your concerns and work to fix this problem.
If you don't have any pertinent problems, but need to leave ITS for other business-related reasons, expect our team to get back to you as soon as possible to confirm your decision.
STEP 2: Finalize your decision to leave ITS.
After you've contacted ITS with your initial intention to leave, we'll coordinate with you about finalizing your decision.
Usually, committing to leaving ITS will take between two days to a month, depending on each company's situation. But once you've finalized the decision and are committed to leaving ITS, you can proceed to initiate the offboarding process with your account manager.
STEP 3: Go through the offboarding process.

After indicating confirming your final decision to leave, there will be thirty days before you're officially offboarded from ITS. The entire onboarding process was a thorough process, which is the same as our offboarding process. It's comprehensive enough that you will have to go through the onboarding process again if you come back to ITS.
ITS will spend those thirty days removing the systems and hardware we've procured for your company. There may be meetings to hand over information and inform you about where we are in removing the products we've integrated into your network.
You'll still be able to use the services to a certain degree, but after 30 thirty days are up and the last bill is paid, those services will be beyond your reach.
So make sure you consider those thirty days when planning to leave ITS. Use this time to integrate the replacement IT department into your system.
Sometimes, it might take us less than thirty days to complete the offboarding process. But take note that we still need a thirty-day notice from the last day you plan to stay with ITS. That means if you plan to leave on July 30, a heads-up on June 30 is still necessary.
During the last few days of offboarding, you'll proceed to the next step, which is wrapping up loose ends with ITS.
STEP 4: Wrap up loose ends with ITS
.

Once you're done with all the previous steps, it's time to check if you have everything you need before you go. Make a checklist of all the things you handed over to ITS, and make sure all the information you gave comes back to you.
Rest assured, ITS will return all of your company's data to you. We will give you your information and hardware proactively, but there's no harm in having a checklist, especially if you like being very organized.
Taking the first step to leave ITS?

Maybe an MSP isn't right for you anymore, and you're still thinking about the decision to leave.
Remember that businesses leave due to various reasons, and what's important is understanding why you want to go.
As an MSP in business for more than 18 years, ITS knows that change is inevitable. Even if your business is reaching a stage where you won't be using us as a service provider, we will still guide you through your journey outward and onward.
We'll be with you while you go through the following steps in leaving ITS:
Communicate your concern with ITS.

F

inalize your decision to leave.

Go through the offboarding process.

Wrap up loose ends with ITS.
So if you need to talk to us about the possibility of finding somewhere else to do business, contact us through our website or call us at (855) 204-8823. We want to know what's happening with you and look forward to helping fix the problem or point you to other places suited for your needs.