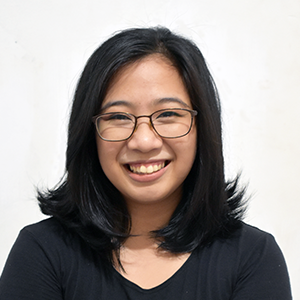 Managed IT Services: What ITS Can and Can't Do
Are you considering managed IT but are unsure about the services offered by MSPs? Here is a quick list of the most common Managed IT services and the least common Managed IT services. You can also get insight into Managed IT services in this article, and how MSPs deal with clients.
---
It can get confusing to find the best IT management system - whether it be break-fix, in-house IT, or managed IT - for your business. After all, there are so many companies offering various IT services for you.
But before committing to working with an IT business, you need to know what a company can or can't do. This is especially important with managed IT, because managed IT is a long-term investment.
In order to help you decide if you really need Managed IT, we've compiled different articles about managed IT services and Manage IT Service Providers (MSPs).
And as an MSP ourselves, Intelligent Technical Solutions (ITS) has unique insight into the IT industry, and we've put our insight into articles that can hopefully help you decide on Managed IT.
This is one such article.
Here, we'll discuss the usual services of an MSP as well as what MSPs don't usually do. We'll also tack on real-life insight from ITS, so you can have a clearer picture of what an MSP can do for your company.
What are common Managed IT Services?
Like all businesses, Managed IT Service Providers (MSPs) have their own specializations. Listed below are the services most MSPs specialize in.
1. Monthly Maintenance Plans

The whole idea behind Managed IT is they'll continuously handle your IT infrastructure for you. Thus, like an in-house IT department, MSPs are a monthly expense you need to budget for.
Each MSP has different plans for each customer, depending on the services they need. However, most monthly plans offer a combination of different services, as an IT department isn't also doing only one specific task.
According to Peter Swarowski, ITS' Director of Operations, the biggest indication of the pricing is the devices that go on or off the agreement.
"[MSPs] always try to look for scalable pricing models that are most fair," Swarowski says. "They [The plans] go up and down as their environment changes and also we're not overcharging in certain areas.
Can ITS do this? Yes! We have four different plans that cater to different budgets and needs. (If a monthly plan doesn't sound like a good fit for you, take a look at a break-fix company vs. a managed IT company. A break-fix might be better for you.)
2. 24/7 Experienced Customer Support

Managed IT also frequently advertises 24/7 customer support. This is especially beneficial for businesses that have online websites or employees in different time zones. 24/7 customer support also helps companies that depend on a working IT infrastructure.
MSPs also leverage their employees' experience and specialization. The amount of experience you get from your MSPs staff is hard to replicate in an in-house IT department.
There are usually different ways to contact your MSP, and most MSPs have on-site and off-site support. There are also ways to prioritize problems that help you identify the needs of your business.
Can ITS do this? Yes! Check out what we support and how we give feedback to our clients so they know they're getting their money's worth.
3. Designing a Company's IT infrastructure

"Our bread and butter are managing and taking ownership of their entire IT infrastructure. That is the biggest service we provide to our clients," Swarowski said.
If your IT infrastructure is non-existent, or old enough that it needs a complete overhaul, your MSP can handle that too. It's one of the biggest services of an MSP, as it allows their specialization in holistic IT management to shine.
They'll be the ones who are in charge of your server, your network, your workstations, and your cybersecurity. The only thing you need to consider is the price point - how much are you willing to pay to put your company's IT off your hands.
Can ITS do this? Yes! We specialize in helping companies create an IT infrastructure worth investing in (whether it be from scratch or as an upgrade).
4. Cybersecurity Maintenance & Cyber Insurance Help

With the rise of cybercrimes, cyber insurance companies are becoming more and more stringent with their requirements. That's why more businesses are approaching professionals to manage their IT. Some cybersecurity services that MSPs do are:
Firewall Management

BDRs and Cloud Storage backups

Endpoint Monitoring

Server Management

Security Patching
When asked which security service most customers use, Swarowski said, "A big one is our backups. We recognize [that] for clients, backups are the most important thing that we do. They need to have their data accessible and working at all times.
We have lots of processes, lots of people built around that to ensure our backup servers operate successfully and integrity is in place."
Can ITS do this? Yes! We provide concrete security solutions and recommendations for our clients and ensure your company is protected under national guidelines for cybersecurity.
5. Communication & Network Setup

Businesses rely on quick, quality communication in a digital world. That's why most MSPs will provide services that help improve your business' connectivity. Some specific products are:
Customer support

Business Internet

VoIP (Voice Over Internet Protocol) systems
MSPs will also take note of your office's locations, how you prefer to generate tickets, and how you prefer to receive communication from your MSP.
Can ITS do this? Yes! We offer clear lines of communication and help businesses improve their network by providing business internet and VoIP.
What services are not commonly done by Managed IT?
There are, however, some things an MSP doesn't specialize in. These are the following:
1. Small IT networks/Home User Support

MSPs charge for the maintenance of IT infrastructure. If your users are less than ten, you won't experience as many benefits from MSPs as larger companies. Anything residential-based falls in this category as well.
When asked why MSPs would do this, Swarowski said, "Our primary focus is definitely businesses. Sometimes we'll get somebody, 'I need someone to come out and take a look at my home computer. It's not a good fit for us. We're focused on the business. It's really our mission statement.
We help businesses thrive by managing technology. When you have a person at home with the home computer not really in alignment with our mission statement."
Does ITS provide this service? No really. Try break-fix companies instead or call your equipment provider. But if you're scaling up your business and are currently at less than 10 or so, still give us a call.
2. One-and-done Projects

One-and-done projects conflict with an MSP's goal of providing preventive care. Therefore, most MSPs will not give you the option of sticking around with them for a single project like fixing only one workstation.
These small maintenance projects are usually part of the monthly plans. If you prefer to work with project-based companies, an MSP would not be a good fit for you.
Does ITS provide this service? No, but you can get hourly add-ons with our monthly plans. So if you don't want a particular feature, we can offer you add-ons but still need a monthly contract with you.
3. Hardware Maintenance of Specific Equipment

Most MSPs will not provide hardware maintenance for the following equipment:
Video cameras

Security cameras

Cabling

Copy machines

Printers
MSPs will still connect these items to your network and perform routine checks to make sure everything is running smoothly. For example, you need your computer to print, and printers print from data received from computers. MSPs can help out when it comes to your printer connecting to the network. But they can't fix the printer itself.
So if you have a problem with the hardware itself, you will have to be the one to coordinate with your supplier about fixing the issue. Some common hardware problems such as switching parts or charging per-page printing are not really what MSPs do.
Does ITS provide this service? No. We can manage your equipment connections but the hardware itself isn't something we specialize in.
4. Website Design and Development

MSPs do not specialize in website design and development. It seems counterintuitive because website design seems to be part of managing your IT. However, this is what Andrulis had to say about it.
"We don't do websites because it lands in this realm of development. We don't do custom programming. Different staff, different training," Andrulis said. "From a consumer standpoint, it's technology. But operational-wise it's different."
Does ITS provide this service? No. The only programming our research and development department does is writing custom scripts for the programs we manage with our clients.
Want to check the costs of Managed IT?
So all in all, MSPs specialize in the following services:
Monthly Maintenance Plans

24/7 Experienced Customer Support

Designing a Company's IT infrastructure

Cybersecurity Maintenance & Cyber Insurance Help

Communication & Network Setup
These all highlight the strengths of a proactive, preventive network. However, MSPs also have services they can't specialize in. These are:
Small IT networks/Home User Support

One-and-done Projects

Hardware Maintenance of Specific Equipment

Website Design and Development
Now that you know what MSPs specialize in, it might be beneficial to know how much MSPs cost in order to see if they're in your price range.