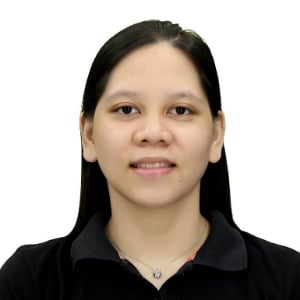 Intelligent Technical Solutions (ITS) Partners with Five MSPs
Intelligent Technical Solutions (ITS), a managed service provider (MSP) based in Las Vegas, greatly expanded its operations in two years by forging partnerships with five MSPs. Four of these five partnerships happened in 2022, with companies Granite Computer Solutions (GCS), BrightWire Networks, Ox Power Computing Service, and ProTechnical. Meanwhile, the fifth and most recent partnership was in 2023 with A Leap Ahead IT.
These strategic partnerships strengthen and expand ITS' geographic coverage and business reach. We add service areas in California, Olympia, Phoenix, Reno, and Tempe.
Tom Andrulis said regarding these partnerships, "Over the past several years, we have developed strong relationships with the founders of each of these companies. I have great respect for the organizations they have built, and we are excited to be formally partnering with them. As a collective team, our priority is to continue providing best-in-class IT services to our customers."
Getting to Know ITS' New Partners
Each partner brings in different enterprise-level IT services and expertise. These add to our existing list of solutions that help our clients grow and succeed.
Tempe-based MSP Granite Computer Solutions is the oldest and most experienced of the bunch, founded in 1990. They have a wide range of expertise in areas such as network administration, backup and disaster recovery, and cloud services.
BrightWire Network, an Olympia MSP founded in 2005, expands our technology offerings. They excel in network security, IT consulting, managed services, and technology project management.
Phoenix MSP Ox Power Computing Service further strengthens these services with its high-quality and affordable computer support and troubleshooting services, managed services, and remote support services.
ProTechnical adds healthcare and networking expertise to ITS' portfolio. Found in 2008, this Reno-based MSP is a leading full-service technology solutions provider. It's also among Portland's trusted Cisco, Microsoft, and Dell partners.
Finally, to boost ITS' cybersecurity solutions and services is Sacramento MSP A Leap Ahead IT. They're an exceptional team that has been delivering cutting-edge IT solutions since 2005. Other IT services they offer include strategy consulting, managed IT, and cloud and security services.
Successful Partnerships that Benefit Everyone
ITS isn't the only one to gain from all this. As with every successful partnership, both sides are there to benefit.
Chris Long of Ox Power Computing Service explained it best when he said, "We were looking to take things to the next level. The added depth of technical knowledge and resources with ITS will help the existing Ox Power Computing Service clients meet their IT-focused business goals."
While these partnerships strengthen both companies, the ultimate beneficiaries are the clients who now have access to a broader and better array of services, all of which exist to drive their businesses to success.
As Sean Harris, CEO of A Leap Ahead IT said, "The combination of ALA IT and ITS's knowledge and experience means that our clients can benefit from a wider range of services, including areas of specialization that may not have been previously available. Our expanded team of engineers is dedicated to providing the highest level of support and technical expertise to our clients, ensuring they remain safe, supported, and effective in their operations."
At the end of the day, these partnerships happen to benefit everyone, and they will continue to happen for as long as companies strive to be better for themselves and their clients.
If you want the latest news on ITS, from executive moves and partnerships to accumulating accolades and awards, simply head to our learning center.