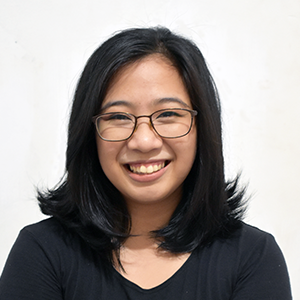 8 Facts About IT Support from Managed IT Providers (MSPs)
So, you're looking into IT support but don't want any unpleasant surprises.
We understand. As a Managed IT Service Provider (MSP), Intelligent Technical Solutions (ITS) knows clear expectations are the foundation for a fruitful partnership between you and your IT team.
What You Need to Know About IT Support Services
So, in this article, we'll tackle the insider facts you need to know before getting into IT support from an MSP. These are things you may (or may not) already know but are worth keeping in mind when you get an MSP.
1.

Managed IT Providers don't give out a 100% no-hack guarantee.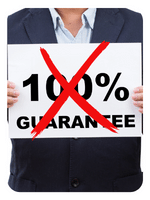 Yup, even after scouring the internet for hours for the top MSPs and going through all the local options, you're not going to find a 100% no-hack guarantee from any MSP (or at least any reliable one). And while this can be irritating, Peter Swarowski, ITS' Director of Operations, explained the rationale behind it.
"Cybersecurity is more of a journey than an end goal," he said. "As long as there's technology, there's risk."
Cybersecurity companies and MSPs do everything within their power to minimize the risks. But just like putting a top-of-the-line security system in your home doesn't guarantee you'll never experience a break-in, doing everything right for your cybersecurity doesn't mean you'll never have a data breach.
2. Problem resolution happens within 24 hours.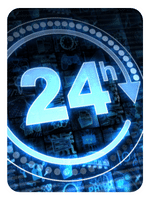 So, what can an MSP guarantee?
An MSP will guarantee they'll solve all business-disrupting tech issues within 24 hours - but often, problem resolution will happen much faster. Technicians will get back to you within an hour or two - while some take it to the next level with immediate responses. This 24-hour period is a buffer for possible complex issues.
Customer support services for MSPs run 24/7, which allows technicians to help you whenever you experience an issue. This is essential for your IT support if you're running a website or have an international team.
3. Structural concerns about your network take longer to resolve.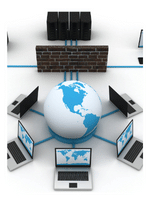 There are some exceptions to the 24-hour guarantee mentioned above, however.
While you can always rely on your MSP to keep your business functioning, some concerns take longer to resolve. Some examples of longer projects are:
Bulk file migration

Server management
4. IT Support is organized according to priority.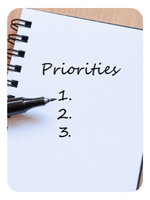 With all the requests coming in from an MSP's clients, tech issues are automated into different levels. Anything that's directly stopping you or your employees from working is a priority task that your MSP will handle immediately. Security threats are also handled as soon as your MSP sees them.
However, this doesn't mean minor concerns are pushed to the side. You can - and should - expect your MSP to deal with your issue as soon as possible.
5. IT support is primarily offsite.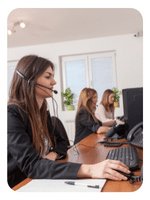 A consequence of prompt tech support is a predominantly offsite technical team. You'll often experience technicians asking to remotely control your computer or requesting explanations of your problem through a video or phone call.
While your MSP may also provide onsite support, you'll need to ask about their offsite and onsite options before getting into a partnership.
6.

They've dealt with your issues before.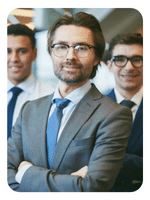 Luckily, your MSP's tech team is composed of trained experts who deal with multiple companies across various industries. They've likely dealt with your problems before - or if not, they'll have enough resources to find a solution. And this flexibility is one of the key advantages of an MSP versus other IT support options.
7. Usual lock-in periods range from a year to three years.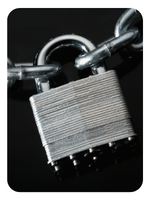 IT support with an MSP happens over a long period. In fact, the onboarding process itself usually takes six to nine weeks. Contracts often come in one, two, or three-year periods, with flexible pricing options the longer you stay with a company.
However, suppose this long-term contract isn't something you see yourself agreeing to. In that case, many MSPs will allow you to undergo a free network assessment or schedule a meeting to get insight into how the company works.
8. They'll keep you updated with the current IT trends.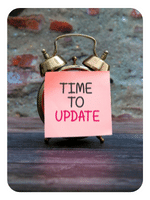 While constantly being sent news about what you need to improve or upgrade is easily misconstrued as a tactic to up an MSP's sales numbers, the reality is that IT is a fast-paced industry, with technology becoming outdated within five to seven years.
Read: 5 Signs You Need to Upgrade Your IT Equipment
A good MSP will keep you secure, while a great MSP will keep you up to date with your tech. Find an IT team that'll point out possible issues due to old technology, and plan a feasible, future-proof IT plan for you.
About to Get IT Support from an MSP?
Having a clear idea of what you'll get from an MSP will ensure you don't waste company resources on things you don't need. Overall, IT support from an MSP aims to:
Minimize cybersecurity risks (but plan for worst-case scenarios)

Resolve IT issues within 24 hours or faster

Fix structural issues with your IT network

Organize issues according to what will make the most business impact

Provide instantaneous customer support with an offsite tech team

Leverage their resources and knowledge to solve all possible issues

Build a long-term partnership with your company

Keep you updated with the current IT trends
But what will it cost you to get this kind of IT support? An IT team capable of meeting these goals probably sounds appealing, but will it be worth it?
As an MSP, we know how precious resources are for every business. Read about the Cost of Managed IT to help you decide if it's something worth investing in.