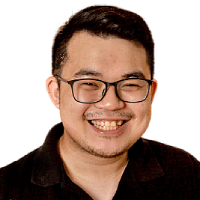 15 Ways to Protect Your Business from a Cyber Attack [Video]
Every day, new cyberattacks are disrupting thousands of businesses across the globe. Learn 15 ways to protect your business by watching this video.
---
After watching this video, you'll be able to:
Enumerate 15 ways to protect your business from cyberattacks
What are the ways to Protect your Business from a Cyber Attack?
The first way to protect your business is through a security assessment. What we'll do in a security assessment is run a scan of your network and come back with all vulnerabilities and gaps that need to be addressed.

Many attacks originate from your email. Having adequate security is very important to your business. We want to make sure your business is Protected from Unsafe Attachments, fraudulent links, and phishing attempts.




Firewall
A common layer of security is your network's firewall. What a network firewall does is block the traffic coming from the internet into your network and also it ensures your users are safe. It is like a perimeter that goes around your network, helping it protect your users from the internet.


Install Computer Updates
Keeping your computer up to date is an important part of security. You want to make sure that Windows and any additional software are updated on a regular basis.


Review Security Logs
For businesses that have compliance requirements, it's crucial to review security logs on a regular basis. This will help protect you against advanced threats.


Security Awareness Training
Security Awareness Training is another way to protect your business. At ITS, we make sure security awareness training is delivered to all users on a monthly basis.


Mobile Device Management
Mobile Device Management is typically overlooked. What Mobile Device Management does is to ensure any personal devices, company phones or tablets are always in compliance - helping to protect your network.


Advanced Endpoint Security and Response
Another layer of security is Advanced Endpoint Security and Response. Through Advanced Endpoint Security and Response, there is an additional layer of security on top of anti-virus software. They can look for footholds, different breaches, and prevent ransomware attacks.


DNS Security
Enabling DNS Security is a way to detect threats on the Internet before they become widespread.


Onsite and Offsite Backups
Onsite and Offsite Backups are important parts of Business Security. Be sure to have a local copy of your data on-site, as well as offsite in the Cloud. Always make sure to test your backup on a regular basis.


Multi-factor Authentication (MFA)
Enabling Multi-factor Authentication (MFA) is an important part of security. What Multi-factor Authentication does is add an extra layer of security when you go to log in to a website or a system. It combines a password that you know and confirms it using a device that you have to make sure that it is really you.


File and Email Encryption
To keep sensitive information safe, enable File and Email Encryption. It is essential if you need to send sensitive types of information to someone across the internet or protect your devices from being stolen.


Reviewing Dark Web Reports
Reviewing Dark Web Reports on a regular basis is important for security. What dark web reports do is allow you to take action and protect your business from any stolen credentials that have been stolen online.


Cybersecurity Insurance
In case of any technical security failure, ensure that you have Cybersecurity Insurance. Having a Cybersecurity policy will help minimize any business interruption or liabilities.
For other Cybersecurity-related videos and articles, please visit the ITS Learning Center.