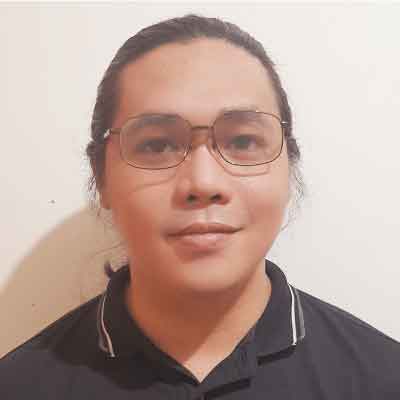 An Introduction to Managed-IT Services [Updated]
Considering managed IT to solve your technology problems? Find out everything you need to know before hiring an MSP. Learn about the benefits, what you can expect, what you should look for, and how much it costs to have someone manage your IT.
---
Editor's note: This post was originally published on December 17, 2020, and has been revised for clarity and comprehensiveness.

If you're reading this right now, that means you're already looking into whether managed IT is a valid solution for your tech woes. If so, you're on the right track.
According to a study conducted by Insight, 55% of small to medium businesses surveyed find their current technology as a hindrance to innovation. That shouldn't be the case. Your technology should be working for you, making your jobs easier and helping your business grow. So what's going on?
There are a lot of different factors that may be causing those issues. Among those factors, the most common ones are lack of IT planning and support and using outdated software and hardware. Partnering with a reliable Managed IT Service Provider (MSP) can not only solve these issues but can also help your business take the next step.

Based on our experience providing managed IT services for over a decade, businesses that don't need to worry about their technology have more time, money, and freedom to focus on growing their business.
In this article, we'll dive into managed IT services to help you decide whether it's the right fit for your needs. To do that, we'll discuss the following:
What are the benefits of Managed IT?

What should you look for when buying Managed IT Services?

What can you expect when getting Managed IT Services?

How much would Managed IT Services cost?
What are the benefits of Managed IT?

There is a wide range of benefits you can gain from partnering with an MSP. Take a look below at some of the most common ones you can take advantage of:
1. Expertise and Experience
Hiring an MSP is like onboarding a team of IT experts who have the qualifications, certifications, and experience.
2. Proactive Monitoring and Issue Fixing
You can also expect lower downtimes as a reliable MSP can provide constant support and monitoring for your business. They will also ensure that your hardware and software are always up to date.
3. Improved Cybersecurity
A reliable MSP will conduct safety assessments for your network, allowing you to bolster your cybersecurity measures.
4. Single Point of Contact
You no longer need to contact different vendors when things break down. A reliable MSP can be your single point of contact when issues arise.
5. Predictable Spending and Scalability
MSPs often offer fixed rates and fees that are not only predictable but also scalable, depending on your organization's needs.
Learn if Managed IT is the right solution for your business, read "Everything You Need to Know About Managed IT".
What should you look for when buying Managed IT Services?
When choosing to partner with an MSP, it's vital that you find one that you can trust and rely on. So before signing that contract, take a look below at the things you should consider before hiring an MSP:
Do you know who you're working with?


It's important that you know who you're working with on a daily basis. If possible, try to visit your MSP's office or at least have a video conference with the team involved in providing support for your company.


Do you understand their hours of support?
Does your MSP provide support 24/7 or only during office hours? Knowing your MSP's hours of support can ensure you get the help you need during emergencies.


Do you understand how their billing works?


Are you being billed per hour or a flat fee? Understanding how a provider bills you for their service will help you manage your IT budget and determine whether an MSP fits your business needs.




Do they keep you in the loop?
A lot of the time, it's difficult to tell what an MSP does, especially when your technology is working properly. That's because a lot of what they do goes on in the background. It's vital that your MSP keeps you in the loop via regular reports so that you know what they're doing for your business.



Will they meet with you on a regular basis?


Depending on your business, you can meet with your MSP monthly, quarterly, or even annually. The important thing is that you can sit down with them regularly to discuss where things are going right and where things can be improved.



Do they have a written guarantee on their agreement?


No matter what you're buying, it's important to check the paperwork and the guarantees. It not only tells you what level of service you are entitled to but also empowers you with what actions you can take when things go wrong.



Do they have a feedback system?


We're all human beings, and mistakes are inevitable. When that happens, ensure your MSP has a feedback system so you can voice out your concerns and see what their process is like to address the situation.
What can you expect when getting Managed IT Services?
When getting managed IT service for your business, think of your technology as a car. With managed IT services, it's like having your own personal mechanic that takes care of your car every day. When you're not using it, they're filling up the tires, changing the oil, and washing the windshield. Basically, they're getting the car ready to go when you need to use it.
That's what you should expect when you partner up with an MSP, they'll make sure your technology is always in top shape. To do that, they'll provide you with the following:
Antivirus software on all your machines

Onsite and offsite backups for your data

Ensure all your machines and software are up-to-date

Technical support when something comes up
How much would managed IT services cost?
The cost of your managed IT service will depend on your needs. Some companies only need a foundational level of support. That includes the basics, like antivirus, onsite and offsite backups, software updates, and additional support, which will be charged on an hourly basis.
Other companies, however, might be looking for an unlimited plan. That is often charged with a flat monthly fee for each user. It is easier to budget this billing plan as the rate is fixed, and they can simply add new projects when they come up.
Another way businesses can get managed IT services is through an all-inclusive plan that uses a fixed fee per month but also includes all projects and day-to-day support.
MSP prices range from $30 to $50 per user per month for an essential plan and up to $150 to $180 per user per month for an all-inclusive plan.
Ready to get reliable Managed IT Services?

When it comes to choosing an MSP, it all comes down to finding the right fit. You have to choose a provider that's transparent and reliable. It might seem daunting, especially with the number of things you need to consider, but it's worth the time and effort to find a partner who will help ensure your technology works for you.
At ITS, we've helped hundreds of clients manage their technology so they can focus on growing their business.
Still unsure if managed IT is the right solution for your business? Check out our article on what managed IT can do for your business.