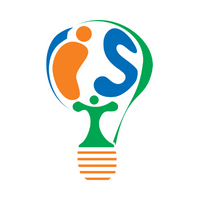 Should You Compensate Employees for BYOD?
At least 87% of companies expect employees to use their own personal devices in the workplace, according to a Syntonic study. But that brings up a crucial question: is your company legally required to compensate employees if they bring their own device into work?
Several states, including California and Massachusetts, have labor laws requiring employers to reimburse employees for the business use of personal devices. If your Las Vegas business has a BYOD policy, you may not have a legal requirement to reimburse employees, but the topic still needs to be addressed one way or another in your BYOD policy.
How to Reimburse Employees for BYOD?
The biggest hurdle in reimbursing employees for BYOD lies in the details. In order to calculate compensation, you would need to accurately track the business use of a device.
But aside from tracking employee hours, your options for tracking business use are severely limited. Generally speaking, a mobile device will show the amount of data used, but not which app used the data, or whether it was used for business or personal purposes.
That may explain why only 13% of employees receive any monetary reimbursement for BYOD, according to Forrester. Most companies don't reimburse employees for work-related use of their devices, and 54% of employees foot the tab for mobile data used for work.
Among companies that do compensate employees for BYOD use, many settle on a standard reimbursement rate, rather than itemize business use. The average company reimburses employees $70 per month, according to Forbes.
Why Your Las Vegas Company Needs a Strong BYOD Policy?
Cybersecurity companies in Las Vegas recommend that your BYOD policy include a clear explanation of how your company will handle BYOD compensation.
Unfortunately, there is no one-size-fits-all approach to managing BYOD in the workplace. At least 42% of companies surveyed by VMware are actively attempting to execute a BYOD strategy, but only 26% have successfully executed a strategy.
Designing a BYOD strategy that works for your particular Las Vegas company requires expert knowledge of the IT landscape. Turn to the Las Vegas BYOD experts at Intelligent Technical Solutions.
Intelligent Technical Solutions is a Cybersecurity Company here in Las Vegas. We set up, maintain and secure the technology of small and mid-size businesses across the metro area. Our mission is to help businesses thrive by managing their technology. Contact us to get a 2 Hour FREE Network Assessment.