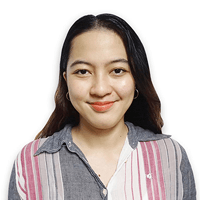 CMMC Certification: How Long Does It Take to Get Certified?
One of the most popular questions we get as a managed security services provider (MSSP) with specialties in compliance is how long it will take to get CMMC certification.
The short answer is it depends on the organization's current cybersecurity posture and willingness to invest the necessary resources to achieve it.
The long answer is trickier.
We understand that the length of time required to achieve certification varies greatly depending on a range of factors. And at Intelligent Technical Solutions (ITS), we help hundreds of businesses navigate the complex process of achieving compliance.
In this article, we asked our Senior Vice President of Cybersecurity, Sean Harris, MBA, CISSP, PMP CCSP, MCSE, RP, CCP (or a Certified CMMC Professional), to help us explore the following:
What factors affect the CMMC Compliance timeline?

How long does it take to become CMMC 2.0 Compliant?
After reading, you should know how to achieve your desired certification in a timely manner.

What factors affect the CMMC Compliance timeline?
Several factors can significantly impact the timeline for CMMC compliance. For one, your organization's size and complexity play a crucial role in determining the time required to achieve the level you need. Larger organizations with numerous systems, networks, and personnel will likely have a more extensive scope, leading to a longer timeline.
Next is your current security posture. Organizations that already have robust security practices in place may require fewer adjustments to meet CMMC requirements, resulting in a shorter timeline. Conversely, if you have weak or inadequate security measures, you will need to invest more time and effort to align with the standards and reach your level of CMMC.
What are the different levels of CMMC 2.0?
CMMC 2.0 is the new version of CMMC, released in 2021, incorporating changes and improvements to the original framework. These modifications focused on the modular approach that allowed for greater flexibility in certification requirements.
In addition to that, CMMC 2.0 narrowed down the number of levels from five to three, namely:
1. Level 1 (Foundational)
This level is the same as the original Level 1 and only applies to companies that focus on Federal Contract Information (FCI) protection. Level 1 includes 17 basic security requirements that focus on safeguarding information through access control, incident response, and proper identification of users.
2. Level 2 (Advanced)
Compliance with Level 2 applies to companies working with Controlled Unclassified Information (CUI). It is comparable to the old CMMC Level 3, with requirements that mirror NIST SP 800-171. Level 2 includes 110 security controls.
3. Level 3 (Expert)
The highest level of the CMMC 2.0 Model focuses on reducing the risk from Advanced Persistent Threats (APTs) and can be compared to the old CMMC Level 5.  Level 3 certification includes all the practices outlined in Levels 1 and 2 and has more than 110 security controls – with the additional controls being specific to the organization seeking certification.
Related: What CMMC 2.0 Level Do I Need? (+ A Step-by-step Guide for Choosing)

How long does it take to become CMMC 2.0 Compliant?
In general, organizations can expect the certification process to take anywhere from several months to over a year, especially for a larger business.
Why does it take that long?
Harris explains, "CMMC certification cost and time can vary significantly from one organization to another, and much of this depends on the existing state of an organization's cybersecurity infrastructure."
He says for organizations that have an established but non-compliant system, the road to CCMMC certification could be particularly lengthy and costly. This is because retrofitting an existing system to meet CMMC standards often involves not just incremental adjustments but a fundamental rethinking of the architecture and controls. And this kind of overhaul often causes substantial disruption to business operations.
But as mentioned above, it will depend on the organization's eagerness to invest time and resources as soon as possible. And, of course, the level they want or need to achieve. Here is an estimated time frame of compliance for each one:
1. Level 1 Certification
To achieve Level 1 certification, organizations must show that they have implemented the necessary practices and that their cybersecurity posture is consistent with the requirements outlined in the CMMC framework.
Level 1 certification typically takes several months to complete but can be achieved in as little as 30 days, depending on the organization's current cybersecurity posture and resources.
2. Level 2 Certification
To achieve Level 2 certification, organizations must demonstrate that they have implemented the necessary practices and are consistently applied across the organization.
This process typically takes 6-12 months to complete, as organizations need to have documented evidence of implementing these practices and demonstrate their effectiveness.
"At this level, a CMMC third-party assessment organization (C3PAO) will be auditing and certifying those practices. And since there is scarcity in the number of available C3PAO, it may even take much longer to achieve Level 2," Harris says.
As of the last half of 2023, there were only 58 C3PAO organizations in the world.
3. Level 3 Certification
To achieve Level 3 certification, organizations must demonstrate a more mature and comprehensive cybersecurity posture than the previous levels.
Organizations should expect the process to take up to 18 to 24 months or more. During this time, the organization must implement the necessary cybersecurity controls and perform a government-led audit to ensure compliance with the CMMC standards.

Need help with your CMMC certification?
Achieving CMMC certification is an ongoing process. As such, you should plan to invest in the necessary resources to maintain compliance and continually protect your data and systems.
But if you need a dedicated partner to help you attend to all the requirements while you focus on your core business, outsourcing to an MSP is the best option.
Harris mentioned what an MSP like ITS can do now to avoid cramming for the certification. That includes running a gap analysis and then bridging whatever gaps they found to get to a certain CMMC level.
In addition, ITS also helps monitor the process, resolves issues, and provides detailed reporting so you will be kept in the loop on the progress. Schedule a free cybersecurity assessment to take the first step to compliance.
We also provide free cybersecurity resources for businesses. Check them out: