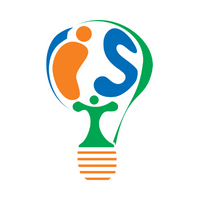 How To Choose a Managed IT Service Provider: 4 Things To Look For
What's the best way to find a Managed IT Service Provider who understands your business and consistently delivers the services you need? In this article, learn how to choose a Managed IT Service Provider.
We asked successful business owners who already use managed services. Their advice: when choosing a managed service provider, there are several key decision factors to consider.
1. Proven Track Record

The most important metric for measuring managed IT services is their success stories. Has this provider helped a large number of customers across multiple industries? What have those experiences been like?
Don't just assume. Find out for yourself. A reputable managed IT services provider will furnish you with references.
Donna Tryon, president of Adventure Photo Tours in Las Vegas, has been using the same Managed IT Services since 2011. She recommends getting references and calling them.
"Number one, I would check references. See if you can speak to some existing customers to make sure that the IT company is trustworthy," Tryon says.
2. Expert Staff

In any industry, it's a constant struggle to stay at the leading edge of technology while also staying under budget. Look for a managed IT services provider who puts less focus on making the sale, and more focus on helping you achieve your business goals.
"It's all about having someone on the IT side that understands the technology hitting our industry and helps us incorporate it. It's also finding the little workarounds to lower the cost of applications or software that we use in an office like mine," says Dave Cacheiro, Vice President of DRD Insurance Agency.
Learn if Managed IT is the right solution for your business, read "Everything You Need to Know About Managed IT".
3. Top Credentials

Managed IT service providers are called on to solve a wide range of issues, from day-to-day glitches to overnight emergencies. Make sure that your provider is certified to handle all of your IT needs.
"Make sure they understand the software used in your industry so that they are in a position to consult on it appropriately," says Joshua Driskell, partner at Primuth & Driskell.
Some of the top certifications to look for:
• Microsoft Gold Certified Partner
• Certified HIPAA Professional
• SonicWALL Gold Medallion Partner
• Dell Partner Direct
• Microsoft Small Business Specialist
4. Continuous Protection
A managed IT service provider will monitor your computer network to shield you from ransomware, viruses, and other cyber threats. But that protection is only valuable if the provider operates 24 hours a day.
"Make sure that a managed IT service provider has techs working 24/7. Not everybody offers that," Tryon says. "There have been issues when I'm working late at night, and every now and then if I run into some trouble, there's always somebody available."
A smaller managed services company that lacks around-the-clock support could leave you vulnerable to network problems, internet outages, and other critical issues.
"Make sure that the company is staffed well enough to handle your mission-critical issues," Driskell says.
Choose the Right Managed IT Services
To keep your business up and running at peak efficiency, partner with a leading managed IT, service provider. Intelligent Technical Solutions offers a proven track record, expert staff, top credentials, and around-the-clock protection. Contact ITS today.