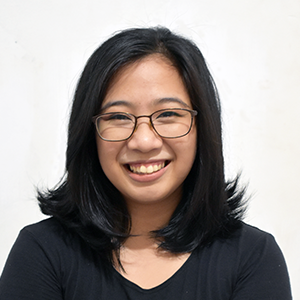 3 Things to Expect When Changing Your MSP
Is your Managed IT Service Provider (MSP) not meeting your needs?
Unfortunately, sometimes Managed IT partnerships don't work out. But you can still find the right IT provider for you. As an MSP, Intelligent Technical Solutions (ITS) has seen multiple clients search for better providers after experiencing less-than-stellar service despite paying a premium.
So, if you're looking for a change of pace, this article is for you. We'll explain:
The five things you should expect before changing IT providers

How to find a new MSP
After reading this article, you'll be able to walk into the disconnection process with confidence and clear expectations. You'll also have a general roadmap to finding a new Managed IT Partner.
3 Things to Expect When Changing MSPs
At ITS, we've experienced multiple clients shift to our services from another MSP. These are the common experiences clients go through during the separation process.
1. You will have a conversation about your reasons for leaving.
Your IT provider will want to keep you with them. So, the moment you express a desire to change vendors, they'll exert effort to identify and solve your concerns immediately. Depending on your situation, they may ask for a week to 30 days to resolve any issues.
If you want to leave immediately, you'll need to be firm with them and coordinate your offboarding period.
2. There is an offboarding period.
After explaining why you're ending the contract, you'll undergo an offboarding period. The length of an offboarding period depends on each IT provider but usually takes 30 days. MSPs will spend the offboarding period removing the systems and hardware procured for your company. They'll schedule meetings to hand over information and update you about the offboarding process.
It might take less than 30 days to complete the offboarding process. But most IT providers still require a 30-day advance notice if you're cutting the partnership.
3. You must settle financial obligations.
When leaving an MSP, you must settle all your balances with them. You need to consider two things: disconnection fees and equipment fees.
Disconnection Fees
This usually only applies if you breach the lock-in period. You'll be required to pay a certain amount as described in your contract to cover the disconnection of services, especially those involving other parties like internet contracts.
However, some MSPs waive the disconnection fee if you are in a unique situation, such as company closure. The best thing to do is to consult with your MSP and ask about the possibility of waiving the fee.
Equipment Fees
Your MSP may have procured equipment on your behalf. You'll need to settle any balances for these pieces of tech. Some commonly bought equipments are workstations and servers - high-ticket items that may take a while to pay off.
Read: "Buying Your Own Equipment vs. Buying from an MSP (Pros & Cons)"
Review what technology you have with your MSP and include that when deliberating on leaving your MSP.
After resolving all financial matters and finishing the offboarding period, you'll be free to find a better IT partnership.
How to Find a New Managed IT Provider
How do you make sure you aren't disappointed with another MSP? Here are some quick tips for finding a better partnership.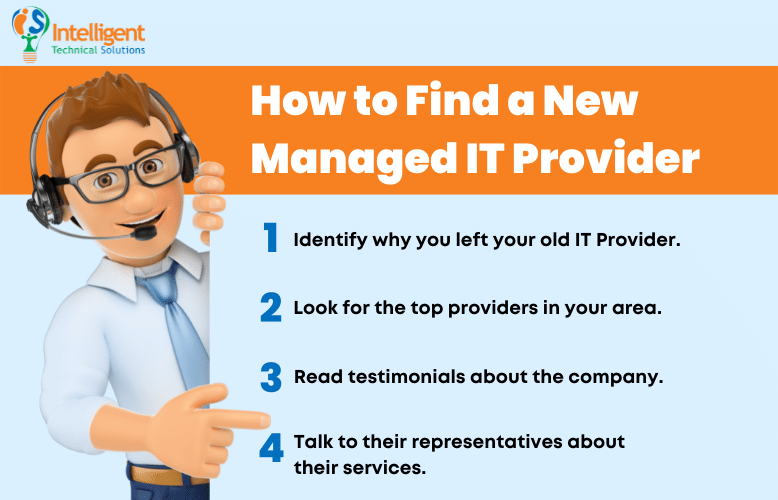 1. Identify why you left your old IT provider.
By pinpointing your previous concerns, you can find a new MSP that can handle these issues off the bat. Raise these concerns immediately with your prospective MSPs for a more straightforward vetting process.
A good MSP should be able to reassure you they can handle your concerns and provide action steps so that you won't experience the same issues with their company.
2. Look for the top providers in your area.
Starting with the best MSPs in your area automatically provides a baseline for quality. The top IT providers have a vast pool of knowledge you can leverage for your business. And while smaller MSPs can still deliver quality services at a slightly lower cost, you may want to invest in tried-and-tested companies for peace of mind.
Read: "5 Best Managed IT-Service Providers in Phoenix"
3. Read testimonials about the company.
Going through other people's testimonials about a company provides valuable insider insight. Having happy clients is a good benchmark that an MSP will treat you well, too. This is especially important if you're considering partnering with a smaller MSP.
4. Talk to their representatives about their services.
You can tell a lot about a company by sitting down and talking to their experts. These technicians can answer your questions, such as what they do, how much their services cost, and the best next steps for your business.
MSPs have strict qualifications for IT technicians, and it's also a good idea to ask for any certifications and awards an MSP has.
Ready to find a new Managed IT Provider?
So when you're changing IT providers, expect:
an offboarding period,

a quick discussion about your reasons for leaving, and

a settlement of any financial obligations.
You'll need to inform your IT provider at least a month in advance that you're planning on canceling your service for the offboarding period.
It'll also be much easier for you if you start looking for a new IT partner as soon as possible. This will allow your new MSP to shift your files and information from your old partner quickly.
Schedule a meeting with our IT professionals if you're ready to find a new Managed IT service provider. But if you want to continue your search for a better Managed IT partnership, read "20 Questions to Ask When Choosing the Best Managed IT (MSP)" for more information about the vetting process.