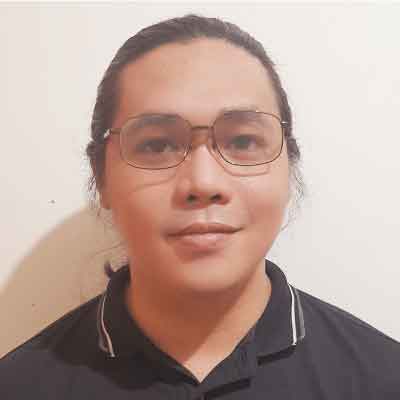 ITS Pricing: How Much Do We Cost? [Updated]
Editor's note: This post was originally published on November 17, 2020, and has been revised for clarity and comprehensiveness.
The fact that you clicked on this article shows that you already know the benefits of a reliable managed service provider (MSP). If you need someone to help you make the most of your technology, then you're on the right track. Now comes the big question, how much will it cost you?
At ITS, we've helped hundreds of small to midsize businesses manage their technology. We offer different pricing models for organizations of different sizes and budgets. In this article, we'll help guide you through how much our services cost and the main factors that determine our prices.
What are the Three Main Factors that Determine Our Pricing?

One of the benefits of hiring an MSP is scalability. However, that also means that there are a lot of factors that can influence the price of our services.
"We always try to look for scalable pricing models that are most fair. They go up and down as [the client's] environment changes. At the same time, we strive to make sure we're not overcharging in certain areas," explained Peter Swarowski, ITS Director of Operations.
Check out some of the main factors that can influence our pricing:
1. How Many Devices Will We Manage?
It goes without saying that the more devices we have to manage for your business, the higher the number you'll see on that invoice. The number of devices includes workstations, servers, and others.
According to Swarowski, "If you have tons of servers and tons of backup, our pricing reflects that versus if a client has a simple setup with fewer workstations and fewer servers. If you have a more simple set up with just workstations, your pricing will reflect that as well."
"Because we have a scalable pricing model that goes up and down automatically as devices come on the agreement or go off – that's usually going to be the biggest factor that dictates the pricing of our solutions," Swarowski said.
2. How Much Time Will it Take to Solve the Issue?
Some issues might take longer than others to resolve. For those, labor and manpower costs will be added to the pricing. If you are under our basic level agreement, ITS has a flat fee for the first 15-minutes of remote support. Additional charges will then be added per minute. For on-site visits, there's a flat fee for the first hour and an additional charge per minute exceeding that.
3. How Many Projects are Involved?
One of the benefits of working with an MSP is scalability. That means if there are any tech projects you need help with, we can offer our expertise for an added fee. If you are under our Premium Care Plus plan, on the other hand, all projects are already included in the agreement, so you don't need to pay extra.
"Our bread and butter are managing and taking ownership of their entire IT infrastructure. The whole network. That is the biggest service we provide to our clients," Swarowski said.

Our Prices
Take a look at some of our pricing tiers to find out what level of service you need.
Level 1: Basic Care
$50 per user per month; plus $150 support per hour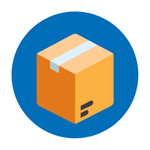 Basic care is an hourly component costing. This includes a per device component cost plus hourly costs.
According to Tom Andrulis, CEO of ITS: "Basic Care is good for businesses that don't need full-time support. Maybe they have someone in their office that can take care of day-to-day requests, and they only need help with the backend management."
What's included?:
Taking Care of Backups

Windows Updates

Antivirus

General Communication -- Generating Tickets, Callback, Voice Mail
All of these are included in the Basic Care agreement.
Outside of those listed above, Swarowski says that "anytime they need to call us to use our services, we're going to be charging for that time. Typically, $150 an hour."
"We offer a fifteen-minute minimum for remote support and charge per minute, after that. For on-site, it's a one-hour minimum. Typically, we don't charge for travel time. That's why we have the hour minimum for on-site visits. But after the one-hour minimum, we will charge per minute as well," he added.
Level 2: Premium Care
Estimated $100-$120 per person, per month (on average)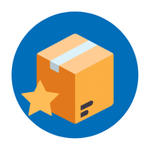 Premium Care is our mid-tier offering. It has a per server, per workstation, per month pricing component. The plan includes everything from the previous tier with the addition of unlimited remote support. Projects are not included in this agreement.
"Premium care is for people that want full-time unlimited reactive support but want to pay for projects when they need them," Andrulis said.
Projects include the following:
New Additions to the Agreement

New Workstations

New Servers

Office Move

Big Changes
Level 3: Premium Care Plus
Estimated $120 - $150 per user, per month, (on average)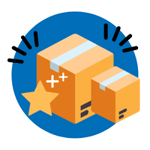 Premium Care Plus is also known as "Total Care." It's designed for people that don't want to think too much about budgeting their tech costs and instead want to put their focus on other aspects of the business. You get one price for unlimited support, projects, and all of the equipment.
Getting this plan means that an organization is partnering with an MSP. It's perfect for businesses that view technology as an investment for the future and not an expense.
"Premium care plus is for people that want a full time IT department feel or ones that want to budget all their costs. They want to know that when they ask for something, it gets done, and there isn't another bill coming their way," Andrulis said.
Ready to Get a Reliable MSP?
While it's difficult to put a fixed price on our services, the value comes in our scalability. Our pricing models allow you to grow your business at your own pace, and your tech will never be far behind.
At ITS, we've helped hundreds of business owners make smart decisions about their technology by helping them understand their options. Now that you know how much it would cost to get managed services, take a look at our article and find out whether getting an MSP is Worth the Cost?