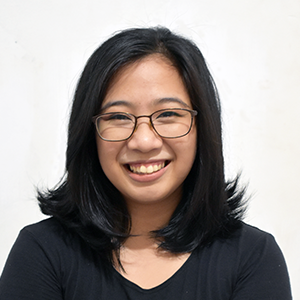 5 Best Managed IT-Service Providers in Phoenix [Updated in 2023]
Are you looking for an updated list of the best Managed IT in Phoenix? Look no further; we've listed down the top MSPs in Phoenix in 2023 for you. Some have received awards from MSP 501 or have thrived during COVID-19. Read more.
Editor's note: This post was originally published in November 2020 and has been revised for clarity and comprehensiveness.
Not only is it daunting to look for a well-managed IT services company to serve your business, but it's also quite time-consuming as well. While you might already be experiencing problems with your IT that you want a Managed IT service to solve, the influx of businesses relocating to Phoenix only means that you have more companies to evaluate.

Choosing the right IT service provider for your business may be as crucial as running the business itself. And thus while ITS offers a full set of IT tools, products, and services needed to ensure our multiple clients flourish, we understand it is important to know your options.
You deserve to know all your options for Managed IT Service Providers in Phoenix, so you can find the best business to trust.
(Although it is tempting to huff and say, "Hey! Intelligent Technical Solutions is the best.")
For this reason, we have compiled a quick list of top-rated Managed IT-Service providers in the Phoenix area, based on online reviews.

Total Networks

Team Logic IT

InVision Technology Solutions

PK Tech

Document Technologies / IT Managed Service
Managed IT Service Provider
Website and Location
Quick Facts

www.totalnetworks.com
Suite 230 Phoenix, AZ

Total Networks is a Managed IT Service Provider founded in 1986 and has obtained the

CompTIA Security Trustmark

. They also provide the following services: technology planning, security, document management, infrastructure/server upgrades/management, or backup/escalation assistance.

www.teamlogicit.com
West Agua Fria Freeway 202, Phoenix, AZ

Team Logic IT distinguishes itself from other MSPs by claiming they focus on helping their clients with business and technology.
The MS 501 list also awarded them the MSP of the Year for 2020.

www.invisionaz.com
Location: 7th Street #110, Phoenix, AZ

InVision is an MSP established in 2006, making 2021 their 15th year in the tech business. They provide services such as Managed IT, network security, VoIP, data center solutions, IT support, and backup & disaster recovery. They cover the Phoenix Metro area.

www.pktech.net
North Central Avenue, STE 150, Phoenix, AZ

PK Tech is an IT company founded in 2009. They specialize in professional service and healthcare

industries but

can provide the following services to different fields: Managed IT Services, cloud solutions, technology assessments, VoIP solutions, IT consulting and project management, and HIPAA compliance assistance.

www.doctechaz.com
West 23rd Street, #A Tempe, AZ

Document Technologies / IT Managed Services specializes in Managed IT as well as providing clients with office systems (like copiers or print machines) and phone systems (such as business phones or VoIP). They focus on allowing their clients to

connect, integrate, communicate, and collaborate effectively.
Ready to choose the best MSP for your Business?
So again, the top 5 Managed IT Service Providers in Phoenix are Total Networks, Team Logic IT, InVision Technology Solutions, PK Tech, and Document Technologies / IT Managed Services.
As a Managed IT Service Provider as well, we at Intelligent Technical Solutions believe that you deserve to have all the relevant information to make an informed decision about your business.
While serving our clients across Phoenix, Las Vegas, Los Angeles, and Chicago, we've encountered multiple questions about technology that we believe you should know the answer to. That's why we've created a Learning Center for you to explore topics about technology.
And before you bite the bullet on your MSP, make sure you've thoroughly vetted the business you've chosen. Make sure you've asked them the five essential questions before choosing an MSP.