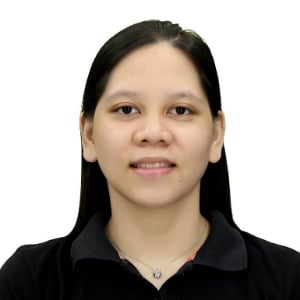 Is Your Business Too Small for Managed IT?
By definition, small businesses have at most 1,500 employees and earn less than $38 million in annual revenue. There are 32.5 million in the United States, making up 99.9% of all US businesses.
Unfortunately, statistics also show that small businesses tend to fail in their early years – 20% in their first year and 50% within the first five years. If you're a small business owner, one thing you can do to gain leverage is hire a managed IT service provider (MSP) to help with your success and growth.
But how do you know if your small business qualifies for managed IT? Will it even benefit from getting the service?
For this, we talked to Dan Izydorek, Chief Revenue Officer of Intelligent Technical Solutions (ITS). He leads the sales and marketing team and deals with ITS' clients, primarily comprised of small and medium businesses. Customer relationships and client satisfaction are his top priority, so he stays honest when it comes to what ITS can offer and how companies can benefit from our services.
In this article, we'll see his view on whether or not there are businesses that are too small for managed IT, specifically for ITS.
Can a Business Be Too Small for Managed IT?

"Typically, a company that has 20 users and up is a fit for us," is what Dan said when asked if there was such a thing as a business that's too small for ITS' managed IT services. He prefers companies with users in the ballpark of 40 to 100, but 20 and above is a fair number.
Despite this preference, ITS has had clients with less than 20 users. There was one that had 12. A one-man company also became a client, although this was back in ITS' early days. And currently, he says he's speaking with a company with only seven users.
The existence of clients with such small numbers shows that no matter how small your company is, even if you're alone, you can always get and benefit from managed IT.
We then asked Dan why ITS has that 20-user cap, and he said it comes down to whether or not they can pay the price. And companies with at least 20 users are capable of that. They can make that investment.
Smaller businesses who want managed IT services but can't match ITS' pricing are usually referred to other MSPs with lower prices, meaning they can still get what they want without breaking the bank.
What this means is there is no such thing as a business too small for managed IT. It's just a matter of whether you can afford it and if the investment makes sense for your business. In fact, if you decide to get it, you'll find it has many benefits. And that's what we're going to talk about next.
Why Should Small Businesses Get Managed IT Services?
Managed IT offers a lot of benefits for small businesses, and they are the following:
1. Streamlines Operations

Business operations rely heavily on the performance of your hardware and networks. If any of these two malfunctions, that results in downtime, which means lost productivity and efficiency. With the help of managed IT, your devices will always run smoothly, and your connections are sure to be up all the time. And whenever an issue arises, experts are ready to help you solve it.
2. Protects Your Data

Data is one of the most valuable assets of any business. Once it gets lost or compromised, things can go south quickly. There won't be any need to worry about this when you have a managed IT provider. They can make backups and disaster recovery plans and implement cybersecurity practices to guarantee that your data is safe from any attack.
3. Makes Expert Assistance Available

An in-house IT is likely going to be focused on solving issues as they come up. And with their hands full, ensuring your processes run smoothly, they won't have time to stay up to date. Meanwhile, an MSP always stays on top of the latest tech trends, laws, and practices. They will provide you with this knowledge and utilize it for the growth of your business.
4. Saves Costs

Information technology is a broad field, and an IT team must fulfill many disciplines and roles. Hiring an in-house team that can handle all these responsibilities can get costly. On the other hand, cutting costs by having a one-person IT operation will not be good for your business. The best and most cost-effective option is to have an MSP that's already made up of the best experts you could want.
Want Managed IT for Your Small Business?
There is no such thing as a business that's too small for managed IT. All of it depends on your willingness to pay for an expert MSP's services and trust that it will help your business in the long run.
And if you ask us, we believe it will always be worth it. As Dan said, "All of them can benefit from it, but it really comes down to, 'Do they want to invest in it when they only have a few people?'"
We do understand, however, how big of a decision this is for a small business, especially considering the cost of managed IT. If you need more help or information while contemplating, check out the following resources: