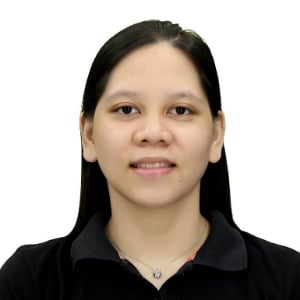 The 6 Important Roles Your IT Team Should Perform
A single IT disaster can lead to the downfall of any organization. From the setbacks caused by user error or hardware failure to the looming threats of data breaches and information leaks, there are plenty of reasons to have an IT team.
That said, not every organization can employ an entire team of IT professionals. Instead, they look for a single expert that can do all the IT work for them – a one-man operation.
Intelligent Technical Solutions (ITS) doesn't approve of this practice. Not because we provide IT services and want your business but because there are several disciplines involved in a single IT team, and one man cannot do it all.
As a team of IT experts, we know the extent of IT work required by a small- or medium-sized company. We'll lay out the disciplines needed to deliver a high-quality IT service and why you shouldn't rely on a single expert to handle them.
The 6 Roles Your IT Team Should Perform
IT work is crucial to your company's operation. They help ensure system health, smooth business flow, and uninterrupted work. To do this, they must perform several different tasks, which experts handle. For your IT team to be cohesive and effective, it should consist of members that can take on the following roles: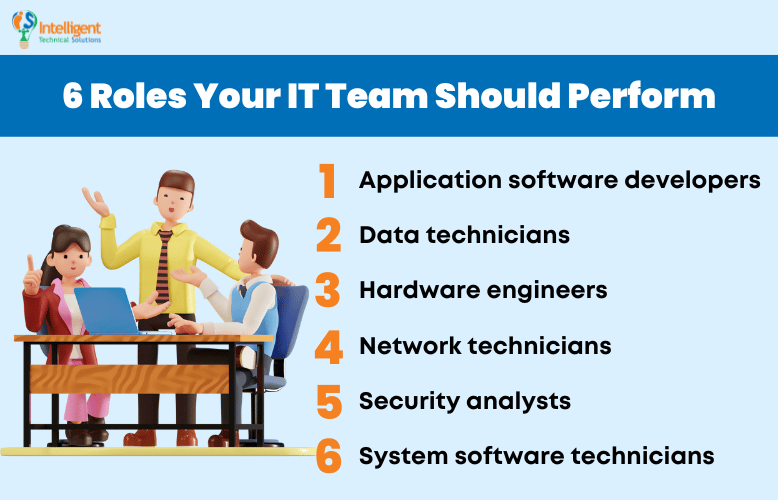 1. Application software developers
They are the creative minds behind computer programs. They can develop custom software and applications that allow people to perform specific tasks on any device. The custom programs they create can be unique to your company and help improve operations.
2. Data technicians
They excel in the field of data technology. They design, write and take care of computer database systems so that the right person can get the information they need at the right time. To make it simpler, they are responsible for the safekeeping and management of all your data.
3. Hardware engineers
They design, develop, and test computer components such as chips, boards, systems, firewalls, printers, etc. Hardware repairs and maintenance are also part of their job. They are much like electronic engineers but work only with computers. Thanks to them, there has been a rapid advancement in computer hardware.
4. Network technicians
They are responsible for creating, maintaining, and troubleshooting present and future computer network hardware to support business operations. They often work with network engineers to build functional networks that clients and employees can utilize easily and efficiently.
5. Security analysts
They protect an organization's data and information from malicious attacks. Their duties typically include planning and implementing security measures to protect computer systems, networks, and data. Due to the continuous rise in cybercrime, they are becoming one of the most valuable experts in the market.
6. System software technicians
They are experts in recommending the best computer systems for specific organizations. And if there is no existing system they can recommend, they write unique operating systems for the company. After that, they take care of maintenance and monitoring, as well as helping users access and understand their creations.
The Dangers of a One-Man IT Operation
No matter how good your IT expert is, they won't be enough to handle all these roles alone, and here are the reasons why: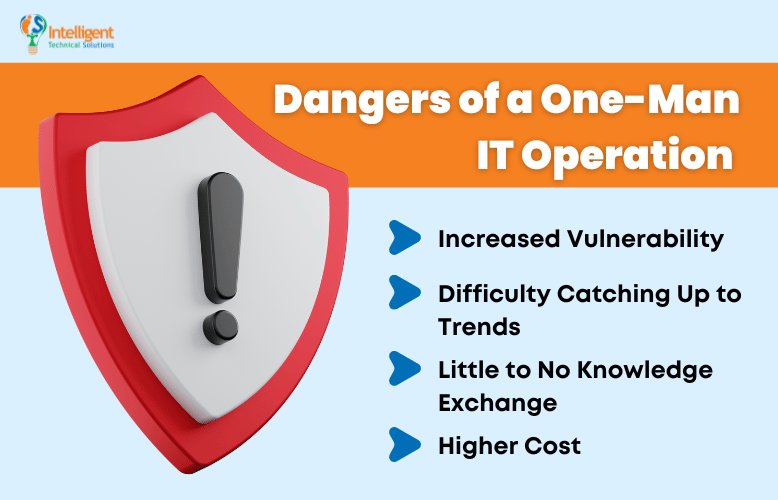 Increased Vulnerability
IT support should be available 24/7 because system errors and cyberattacks can happen anytime. When your expert goes on leave or has emergencies, your operation comes to a dangerous halt. If you only have one man on the job, you will experience a lot of downtimes, which means increased vulnerability.
Difficulty Catching Up to Trends
Your lone IT expert will surely have his hands full managing your networks, which means they won't have time to read up on the latest trends in the industry. This means there is a high chance that your systems and practices will be outdated.
Little to No Knowledge Exchange
An essential part of growth and development is knowledge exchange with experts in the industry. It will be hard for someone to do this if they literally don't have anyone else to work with. Moreover, they take all the information with them once they leave.
Higher Cost
Hiring one person doesn't cost much, but the cost of dealing with an IT disaster can be worth more than the salary of dozens of employees. And it's more likely for this to happen without a dedicated IT team.
Need Help from a Full IT Team?
No business can succeed, let alone survive, in the information age without proper IT operations. And no single IT expert can do all the work of mitigating threats and maintaining smooth operations. What organizations need is a reliable IT team, specifically one that can perform these six roles:
Application software developers

Data technicians

Hardware engineers

Network technicians

Security analysts

System software technicians
It should be clear now that you can't settle for a one-man IT team. But we understand that some don't have the capacity to hire an entire team of experts. If that's the case, we suggest you partner with a managed IT service provider (MSP) like ITS.
We are confident that we can provide you with one of the best IT services in the industry. You can check out what we can and cannot do as your MSP or, better yet, inquire about our managed IT services when you schedule a meeting.
If you want to know more about building an IT team and other related topics, try and check out the following:
Top Considerations for CEOs Choosing an IT Team
Co-Managed IT: A Complete Guide For Businesses
5 Big Ways IT Outsourcing Can Boost Your Company's Productivity