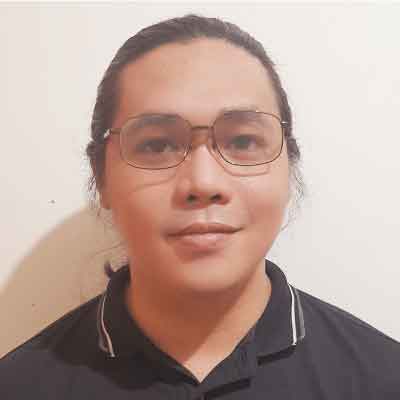 Things to Prepare for Cyber Insurance and Why They're Important [2023]
Editor's note: This post was originally published on November 18, 2021 and has been revised for clarity and comprehensiveness.
Cyber liability insurance has become an integral part of our current business landscape, whether you need it to protect your business or comply with industry regulations. If you're reading this right now, then you are probably already considering getting one.
If you are, hold that thought.
Getting the best coverage for your business doesn't stop at finding a reputable and experienced insurance carrier; you have to play your part too. Preparing your environment before applying for cyber liability insurance can help you get better coverage and lower premiums.
At Intelligent Technical Solutions (ITS), we've helped hundreds of businesses bolster their cybersecurity. From our experience, cyber liability insurance is a great safety net that can help your business mitigate the impact of cyber incidents. However, it should never be considered your primary method of protection against cybercrime. Ensuring that you minimize your risk exposure will not only help you with your cyber policy, but it will also prevent costly incidents in the first place.
In this article, we'll help you understand how to prepare for a cyber insurance policy. To do that, we spoke with Larry Meador, Channel Chief of Datastream Cyber Insurance, to get some of his insights on what to prepare for cyber insurance.
6 Things to Prepare for Cyber Insurance
Preparing cyber underwriting information requires an organization to thoroughly and honestly assess its current risk exposure and potential vulnerabilities. The process will involve a lot of internal research to build a clear picture of cyber risks and how to manage them. But generally, this information can be broken down into six key categories.
Take a look below at some of the main things to look into and why insurers consider them important:
1. Assess Your Cyber Risks
Conduct a thorough assessment of your business's cyber risks. This might include reviewing your existing cybersecurity measures, identifying potential vulnerabilities, and evaluating the likelihood and potential impact of a cyber incident.
Why is it important?
This information helps insurance providers shape the profile of your business. It allows them to understand the extent of your exposure to cyber threats and risks for first-party and third-party losses and to assess better what solutions to offer. While for your business, it can directly influence how much you will pay for coverage.
2. Develop an Incident Response Plan (IRP)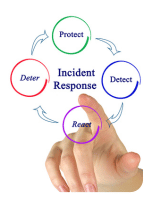 Are you prepared for an attack? Develop a plan for how your business will respond in the event of a cyber incident. That should include steps for containing the incident, notifying stakeholders, and remediating any damage.
Why is it important?
Having a well-thought-out IRP will inform the insurer of how you will fare in case of a cyber incident. The measures you've taken to mitigate threats can directly influence whether you get coverage or not.
3. Improve Your Cybersecurity Posture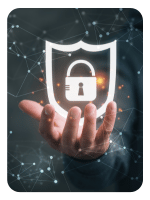 "Implement measures to improve your cybersecurity posture, such as updating software and systems, implementing access controls, and providing employee training," Meador advises. Insurers are looking for organizations that actively participate in reducing their risks for cyber attacks. The more security measures you have in place, the better your chances of getting coverage.
Why is it important?
Providers are more willing to provide coverage to companies that are actively trying to prevent attacks from happening. That's because it helps reduce their exposure as well.
4. Determine Your Coverage Needs and Evaluate Your Policy Options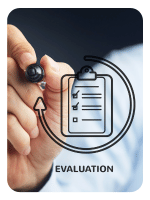 Based on your assessment of your risks and incident response plan, determine the type of cyber insurance coverage you need. This might include coverage for data breaches, business interruption, and other costs associated with a cyber incident. After that, evaluate policy options from different providers to determine which offers the best coverage for your business at a price that fits within your budget.
Why is it important?
Cyber insurance policies can vary widely in terms of coverage limits, deductibles, and specific risks covered. Ensuring that you get the right coverage for your organization means you won't be paying for something you don't need or leaving your business exposed.
5. Prepare a List of IT Suppliers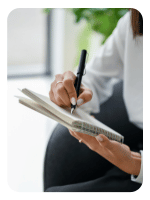 Outsourcing IT and cybersecurity functions to a third party, like a managed IT service provider (MSP), does not remove the responsibility of an organization for managing associated risks. That's why this category looks at the quality and reputation of IT suppliers associated with your business.
Why is it important?
Preparing info on your IT suppliers will help insurers gauge the potential risks and impact your business might incur in a cyber attack. Insurers will want to know if your organization has mapped all outsourced cyber activities with a list of the most relevant IT suppliers, as well as documentation about how outsourcing contracts are written and managed.
6. Read the Policy Thoroughly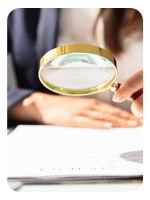 Once you have selected a policy, read it carefully to ensure that you understand the coverage, exclusions, and limits of the policy. If you have any questions or concerns, discuss them with your insurance provider before finalizing your coverage.
Why is it important?
It's in your best interest to know exactly what you're signing up for. That will prevent any costly misunderstandings from happening before it's too late.
Ready to Mitigate Your Cyber Risks?
Good preparation is the key to getting the protection your business needs from a cyber insurance policy. Making sure that you show how well you can mitigate your risk exposure can help you get lower rates and better coverage. So get started on conducting internal assessments and find out the key things you need to improve.
ITS and Datastream have helped hundreds of businesses spot network vulnerabilities and assess their cybersecurity capabilities. If you want to know how your organization measures up, fill out our form for a free security assessment.
If you're still on the fence and need more info on cyber insurance, check out the following resources: