Free Windows Server 2003 End Of Life Webinar::
"IT Companies Face Severe Security Threats If They Do Not Protect Their Networks & Computers Due To Windows Server 2003 End Of Life "
When:
[Wednesday, 15 July 2015 | Thursday 16 July]
Location:
Free Live Webinar Sign Up
Time:
[2:00 p.m. – 3:30 p.m.]
Important Message To IT Managers & Business Owners:
If your organization is currently running either Microsoft Windows Server 2003 or Exchange 2003 on any servers in your office, you need to know about a dangerous security threat to your organization that must be addressed very soon. Please take a moment to read this important announcement.
Microsoft has officially announced that it will retire support on the Server 2003 operating system on July 14, 2015. Once support ends on this 11-year-old product, there will be no further patches or security updates, exposing any company running this software to major security and compliance risks.
Any server with this software installed will be completely exposed to serious hacker attacks aimed at taking control of your network, stealing data, crashing your system and inflicting a host of other business-crippling problems you do NOT want to have to deal with.
During this exclusive FREE Webinar, we'll explain in simple, non-technical terms how you can protect your network from this security threat to your network & computers."
During This FREE Webinar You'll Discover: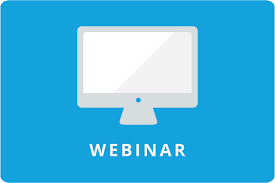 What You Should Do To Protect Your Network & Computers From This Threat.
Answers important questions about security.
The easiest & best way to quickly upgrade & protect your network from Server 2003 End Of Life
How to protect your employees & customers/clients data
Here`s Why You Should Attend:
This is such a serious threat that the US Department Of Homeland Security has issued an official warning to all companies still running this operating system because firewalls and antivirus software will NOT be sufficient to completely protect your business from malicious attacks or data exfiltration. Running Server 2003 will also put many organizations out of compliance.
Unless you don't care about cybercriminals running rampant in your company's computer network, you MUST watch this FREE webinar to protect your networks, computers, client/customer data, as well as your employees.
Webinar attendance Is Limited 25; Register Today:
Due to space limitations, seating will be limited to the first 25 signups [X] who register and will be secured on a first come, first served basis.
About The Presenter:
Meet Dale Krause your presenter for your 2003 end of life Free webinar. Dale is passionate about technology and has spent the last 10 years studying, learning & implementing everything he can for his clients & businesses in order to keep them protected.
Dale has spent years Learning all the cool tricks, secret little shortcuts, and mastering Windows systems & now shares them with thousands of readers & ITS clients. Dale is now sharing his expertise , sharing all his little known & guarded secretes with the world on how to best secure their networks and keep their computers running at optimal levels & now you too can learn from this world leading expert when it comes to securing your personal data, computers & networks.
Fill Out the Form To Reserve The Seat
To attend this FREE Webinar sign up below
Complete The Form Below & Sign Up Today:
Meet Your Presenter:

Dale takes super complicated technical information and break it down into little easily understandable chunks, Dale never uses geek speak and makes computers & network easy to understand. Dale is an author published in Infinity Business Magazine's Technology issue featuring computer security.