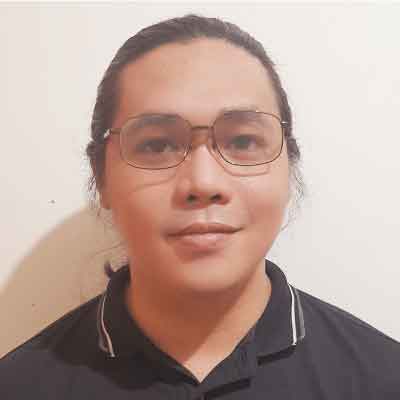 5 Best Cybersecurity-Focused MSPs for Growing Businesses
Cybersecurity is no longer a nice-to-have but a necessity. If that statement rings true to you, then you're on the right track. The number of cyber-attacks has continued to rise in the past few years, and consequently, so has the cost of dealing with one.
Experts predict that cybercrime costs for companies worldwide will continue to rise 15% per year over the next five years. That will bring annual costs to skyrocket to an estimated $10.5 trillion annually by 2025, up from $3 trillion in 2015.

The impact of the current trend in cybercrime could be catastrophic, especially for smaller organizations. In a study by Accenture, it was found that almost half of cyber attacks were aimed at small businesses. Worse is that only 14% were prepared to defend themselves.
So what's happening there? The problem could stem from small business owners grossly underestimating the value of their data. Or, it could simply be because they believe a multi-layered security solution is something they can't afford.
Thankfully, there are plenty of managed service providers (MSPs) out there who can offer top-of-the-line cybersecurity for a relatively lower fee. The only problem now is, finding the right one for your organization.
Even ITS has provided our clients with high-quality cybersecurity solutions for years. However, we understand that not everyone's going to have good synergy with us. So, to help you make more educated decisions when it comes to finding the right provider, we've compiled a list of some of the best in the business.
But first, we'll go through the three things you need to look for in a cybersecurity company.
Related article: What Businesses Need to Know About Managed Cybersecurity Services
3 Hallmarks of a Security-focused MSP
Figuring out whether an MSP can provide quality cybersecurity isn't an easy task. That's because there is no singular answer; different organizations will have unique requirements for their security. However, there are some practices that might reveal whether the company you're considering knows what they're talking about.
To help you find the MSP for your needs, take a look at the following signs that show you're dealing with pros:
1. They Have the Credentials and the Expertise to Back Up Their Claims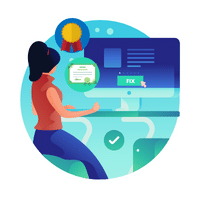 It's easy to look up a company's credentials. You can see them displayed prominently on potential partners' websites. However, don't stop there. Having certifications and awards on a website doesn't always mean a firm has the expertise to back it up.
According to Kyle Ramirez, an ITS partner Technical Sales Engineer from ITS San Francisco, a company can have certifications showing that they meet certain qualifications. Unfortunately, "it's very easy to pass a test but not have the knowledge," Ramirez said candidly. "The right salesperson can tell you what you want to hear, but maybe they're not able to back it up," he added.
That means you shouldn't take certifications at face value. Instead, it's better to meet with a potential partner and have an in-depth discussion. "Have a conversation with them. A conversation is going to be much more powerful than a security document," Ramirez stated.
According to him, it would also help if you had someone on your team who is more tech-savvy. "The best way to discern the credentials of an MSP is to have another person who knows about technology talk about technology," Ramirez explained. "I think tech people who understand both the technical and the risk management portion will very quickly determine whether [a potential partner] knows what they're talking about," he added.
2. They Ask Questions First, Before Offering Solutions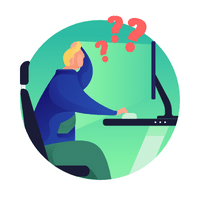 If a potential MSP offers up solutions before asking questions about your organization, that could be a red flag.
"You want an MSP that says: 'we're going to learn about you and we're going to ask questions, and we're going to get to know each other. And then we're going to determine together what the right pathway is for your business,'" Ramirez said. "Try to avoid people who pretend to know all the answers because the answers only come about when you collaborate."
3. They Help You Understand What You're Paying For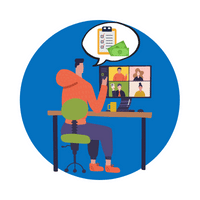 The tech industry is filled with jargon, acronyms, and technical terms. You can easily be misled by them, which clouds your judgment. A reliable MSP will help you understand complex and technical terms in a way that makes the most sense to you. They will help you make good decisions by ensuring you understand what they're talking about.
Top 5 Cybersecurity-focused MSPs
Check out some of the best MSPs that offer quality cybersecurity services for small and midsize businesses:
Managed Service Provider

Website and Location

Quick Facts

100 Carolyn Blvd Farmingdale, NY

Cipher is a global managed security services provider (MSSP) founded in 2000. The company provides SMBs and large enterprises around the world with tailored white-glove services. They specialize in cybersecurity monitoring, incident management and cyber defense, security asset management, vulnerability and compliance management, and managed application security.





251, Little Falls Drive, Wilmington New Castle, DE

SecurityHQ

is an MSP that supports SMBs across the globe. The company was founded in 2003 and is best known for creating a tailored approach for their clients. They specialize in managed detection and response, managed endpoint detection and response, digital risk and threat monitoring, and more.

https://www.ibm.com/security/services/managed-security-services

1 New Orchard Road Armonk, New York

IBM was established in 1911 and has provided businesses with various tech services throughout the years. Their managed services arm serves midsize businesses around the world. They offer fully managed security, including vulnerability scanning by IBM security, information event management, and endpoint security services.

https://www.trustwave.com/en-us/

70 W. Madison St. Suite 600, Chicago

Established in 1995, Trustwave is recognized as a trusted security services provider. The company serves SMBs in the US and anywhere in the world. They specialize in threat and vulnerability management, compliance management, and network and data security.

80 N. Town Center Dr. Suite 100, Las Vegas, NV

Anomalix

is an MSSP headquartered in Chicago that serves SMBs in various sectors, including finance, healthcare, manufacturing, energy, education, and government. They specialize in providing managed security services and network, data, cloud, and endpoint protection.
Ready to Choose the Best Cybersecurity Partner?
Finding an MSP that can protect your network from threats is essential for business continuity. Make sure you choose a provider that will tailor their services to your needs and actively help you make better decisions.
The top cybersecurity MSPs we listed in this article are good places to start your search. However, always remember it's not about a firm's reputation, but whether or not they're a good fit for your needs that matters most.
As an MSP providing clients with managed IT and cybersecurity for almost 20 years, ITS knows just how important it is to find the right fit. You deserve a partner you can trust with protecting your network.
Want to further improve your cybersecurity posture? Check out our e-book on the three types of cybersecurity solutions your business must-have.