Free Travel Tips On The Go Webinar:
" If You Have Given Or Plan To Give Your Employees The Ability To Access Company Data And Systems With Mobile Devices – DON'T … Until You've Attended This FREE Webinar. "
Mobile And Cloud Computing: Benefit Or Threat? That`s What You`ll Find Out On This FREE Webinar.
ITS is hosting this Travel Tips On The Go webinar to help protect your network & business from attacks, hacks & viruses.
When:
[Wednesday 25th November 2015 - 2pm-3:30pm ]
Location:
Free Live Webinar Sign Up - Watch the webinar live - Sign Up Today - All You Need Is A Internet Connection.
Time:
[2:00 p.m. – 3:30 p.m.]
We'll explain in simple, non-technical terms everything your company needs to stay safe & protected while your employees travel on the go with mobile devices."
During This FREE Travel Tips On The Go Webinar You'll Discover: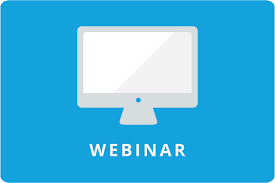 1. Why you need to implement a mobile device policy.
2.The Best & STRONGEST passwords and passcodes to lock mobile devices
3. The most common & most dangerous files you need to avoid downloading with mobile phones .
4. Security update myths! Learn why security updates can be the worst thing you can do for your mobile device.

If you are at all interested in protecting your companies network & computers, you MUST watch this FREE webinar to learn the essentials of travel tips on the go & you can avoid fines, business loss and prevent business downtime with 4 secret mobile travel tips.

Webinar attendance Is Limited 25; Register Today:

Due to space limitations, we will be limited to the first 25 signups who register and will be secured on a first come, first served basis.

About The Presenter:

Meet Dale Krause your presenter for this Travel Tips On The Go webinar. Dale is passionate about technology and has spent the last 10 years studying, learning & implementing everything he can for his clients & businesses in order to keep them protected.

Dale has spent years Learning all the cool tricks mastering his skills about Security & Mobile device security for businesses and now shares them with his readers and ITS clients.

Dale is now sharing his expertise, sharing all his little known & guarded secretes with the world on how to best secure their networks and keep their computers running at optimal levels & now you too can learn from this leading expert when it comes to Travel Tips On The Go.

Fill Out the Form To Reserve The Seat
Meet Your Presenter:

Dale takes super complicated technical information and break it down into little easily understandable chunks, Dale never uses geek speak and makes computers & network easy to understand.
Dale is an author published in Infinity Business Magazine's Technology issue featuring computer security.