Taylor Business Group
Intellegent Technical Solutions are a proud partner of the Taylor Business Group.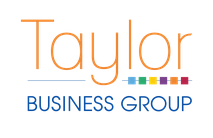 The Taylor business groups mission is to provide ideas and methodologies for the management team of clients to implement or enhance strategic thinking into their organizations; thus providing their employees and customers a clear vision of the client's future, the products and services to be offered and the means to deliver their services and products for a reasonable profit.
The Taylor Business Group was started in 2001 by Larry and Elaine Schulze in an effort to share the senior management expertise and knowledge that they gained, respectively, over the past three decades.
TBG has enjoyed constant growth since its inception and has provided management consulting to hundreds of IT Solution Providers through management consulting engagements, Business Improvement Groups (peer-to-peer groups) or management workshops.
TBG will bring years of management experience to your company.
We can assist in areas of management consulting pertaining to your sales, service or administrative departments. Our focus is to assist you in driving more profits to your bottom line.
In addition to management consulting, TBG now offers finance and accounting consulting to assit ITSPs with their back office process and procedures.
To find out how the Taylor Business Group can assist your business, you can visit the Taylor Business Group website.