HOW RANSOMWARE CAN HOLD YOUR BUSINESS HOSTAGE:
Understanding ransomware attacks and how they're delivered
Ransomware is a form of malware that denies access to data or systems until the victim pays the cybercriminal a ransom fee to remove the restriction. It has been around for many years but has recently become much more popular and profitable. CryptoLocker, CryptoWall and RSA4096 are examples of well-known ransomware.
Download this eBook to Learn: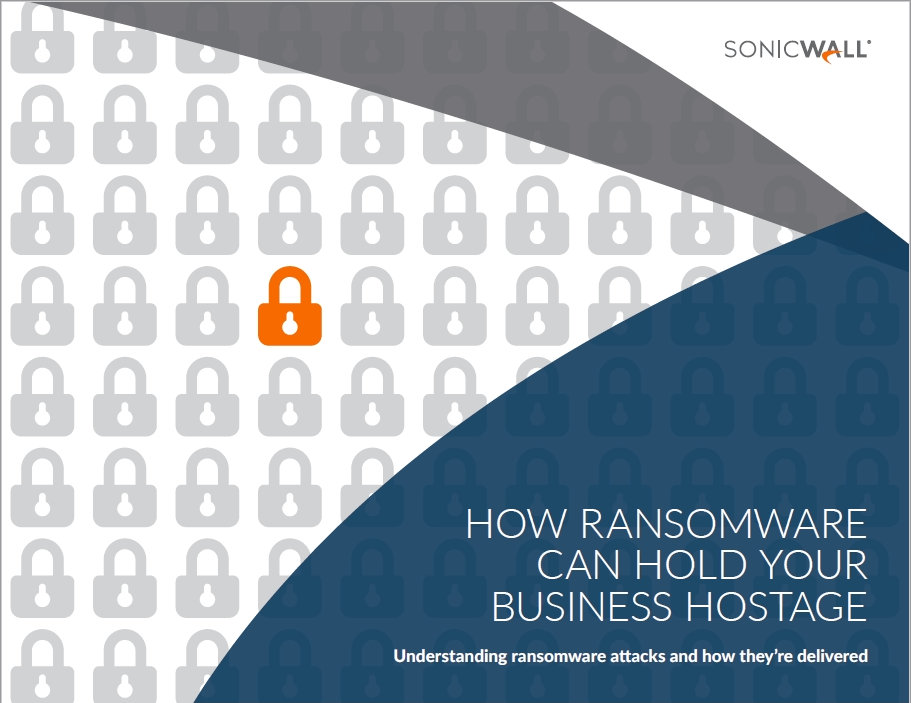 1 - How ransomware works
2 - How phishing emails are used to deliver ransomware
3 - What are malvertisements
4 - The vulnerabilities most commonly exploited by ransomeware
5 - The risk external storage drives pose for your computer network
6 - How traditional cyber security methods fail to prevent rensomware attacks
7 - Why "cheap" or "lowest price" computer repair shops aren't the bargain they initially appear to be. The one surefire sign that you should run - not walk - away from a computer support firm.
Intelligent Technical Solutions is a SonicWALL Partner that implements firewalls as a part of its hollistic cyber security methodology. We are a one-stop-shop for all your IT, Internet, hardware, and software needs including data backup, security solutions, help desk, cloud and mobile solutions, e-mail, Internet, phone and VoIP solutions.Click here to reserve your FREE computer network assessment
Download your eBook Now
If you require immediate IT Support, call us for a FREE two-hours consultation @ (702) 605-6670