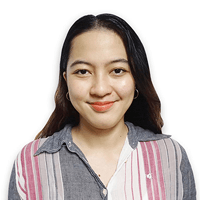 Why Do Businesses Switch IT Service Providers?
Finding a reliable IT service provider that supports your business 24/7 is critical to your success. You need a partner to rely on at any time to help you troubleshoot issues before it becomes an incident and one that can provide expert advice on your company's IT concerns.
Your provider should be able to keep your mind at peace while you focus only on growing your business.
Suppose your provider is no longer meeting your expectations, and you feel like you're not getting your money's worth. Perhaps you're losing money on constant interruptions and downtimes. When this happens, it's time to consider changing your IT service provider immediately.
As a Managed Security Service Provider (MSSP), Intelligent Technical Solutions (ITS) acknowledges how important it is to build and maintain a safe IT infrastructure to achieve optimal growth. From a business perspective, we also know the importance of client satisfaction when providing necessary support, as we've been doing for nearly twenty years.
In this article, we'll talk about the six common reasons businesses usually switch IT Service Providers:
Recurring IT issues resulting in outages

Late response times and poor follow through

Lack of transparency

Constant (and often unnecessary) upselling

Lack of security practices

Limited resources
After reading, you'll be able to distinguish whether or not your company needs to make the big switch.
6 Reasons Businesses Switch IT Service Providers
You would know the partnership isn't working when your IT service provider seems more like a liability than an asset. Here are the six common reasons most businesses switch IT Service Providers:
1. Recurring issues resulting in outages

No matter who your provider is, issues will pop up from time to time. Some of the most common IT problems you may experience are slow desktops, slow internet connections, and app malfunctions. With the right support, it's easy to fix these issues.
However, if the same one keeps popping up and interrupting your business operations, that means your provider is not resolving those problems properly. You must consider switching to a provider who can.
2. Late response times and poor follow through

Sure, you aren't your provider's sole client. But this is never an excuse not to follow up and follow through with requests. A reliable provider should respond to you in a few hours for non-urgent requests and within a few minutes for emergencies. If they keep making excuses as to why they cannot cater to your demands, that's your green light to fire your IT provider.
3. Lack of transparency

This is especially common during billing periods. If you find yourself constantly surprised by your invoice, then there's a lack of transparency between you and your provider. That means you're not being informed of costs upfront.
Remember that you signed up for an IT service provider to stabilize your IT spending. So, if your invoice is full of surprises and you feel you are being charged unfairly, it's time to switch.
4. Constant (and often unnecessary) upselling

Does every call with your IT service provider end with the need to add a new IT project? If your MSP is constantly upselling their services at every turn, you could end up with a cramped environment filled with things you don't need. Worse, your security stack might even slow down your computers.
A reliable provider will offer services to help you achieve your business goals, not their sales quota.
5. Lack of security practices

Security should be top of mind for any IT company. If your current provider is lacking when it comes to strong passwords and cybersecurity, that should be your red flag that they don't take it seriously, which could put your company at risk.
When looking for an IT service provider, prioritize having a partner that doesn't just offer efficient cybersecurity solutions to clients but also practices what they preach.
6. Limited resources
Now there are times when your provider isn't doing anything wrong, but your business might outgrow what it can deliver. Maybe you need more advanced technology or have more users now than your provider can support. These things happen, and you need to accept those parting ways with your provider is the best way to deal with it.
When you find yourself in this situation, factor in these two important questions when making your decision:
Is your business growing or expanding?

 As your organization becomes larger, both in size and clientele, your IT needs often become more complex, requiring access to higher-quality talent and knowledge.

Does your business need specialization?

 

Many IT service providers specialize in a small number of vertical markets, which is a major selling point for many companies

. As your business grows, you will need a more vertical-focused provider to help achieve your goals.
If your answer is yes to both questions, it's in your company's best interest to move on from your current provider.
Need Help Finding a New IT Service Provider?
Changing IT service providers is a big change and can be overwhelming. But it would be easier than settling with a provider that doesn't fulfill your IT needs and may even cause disruptions. If your provider no longer saves you money or time, secures your network, or brings efficiency to your business, it's high time to reevaluate your partnership.
Here at ITS, we understand how crucial it is to have the right IT support for your type of business. But we also know that selecting a suitable provider isn't done overnight. Therefore, here, we've compiled the following list to help you with your decision-making: