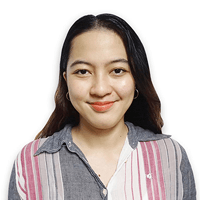 What is Endpoint Security, and Why Do Businesses Need It?
With businesses increasingly adopting remote and hybrid work models, network security is trickier than ever. Because data protection is no longer restricted to on-site, the situation uncovered more ways and opportunities for attackers to strike.
According to the Global Risk Report by Ponemon Institute, many organizations have seen a decline in their cybersecurity posture since the onset of the pandemic. In fact, 60% of the respondents have experienced a cyberattack in the last two years. This has caused interruptions in business, declining sales, and lost customer trust.
To deal with the growing risk, many businesses started paying more importance to strengthening their remote defense, which includes securing endpoints.
At Intelligent Technical Solutions or ITS, we understand how critical endpoint protection is among businesses. We've been helping hundreds of clients manage their devices and technology to ensure optimal performance and security.
Here, we'll go over the following key points:
What is endpoint security?

How does endpoint security work?
By the end of this article, you will have a better understanding of what endpoint security is and why it is important for your business.
What is Endpoint Security?

Endpoint security is the practice of protecting the endpoints or entry points of an end-user from malicious activity. It is crucial to ensure that sensitive business data on the network or Cloud storage are protected from malware, ransomware, and other cyberattacks.
What are these endpoints, and why should you protect them? We spoke with Jeff Farr, ITS Security Consultant, to help explain the topic further.
According to Farr, endpoints do not only pertain to workstation computers, contrary to common belief. Any device connected to the network, whether a phone, copier, Voice over Internet Protocol (VoIP), Wireless Access Points, or even the device that controls the air-conditioning system, is considered an endpoint.
Endpoints are penetration points for attackers. If you fail to protect at least one of these devices, somebody could get in and cause damage.
How does Endpoint Security work?
The sole purpose of endpoint security is to help you defend your network from all kinds of attacks. To do that, you must have two pieces of software:
Antivirus

Endpoint Detection and Response (EDR)
1. What is an antivirus?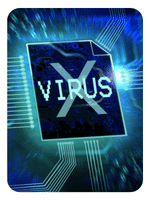 Endpoint protection should have what is used to call an antivirus program. An antivirus looks at files and data that come into the computer and searches for a signature or a string of codes. That's how it determines whether something is malicious or not.
That's old school, however. More advanced endpoint protection should use behavior-based analytics to determine if something is malicious.
"For example, something comes onto your laptop and suddenly starts encrypting your files, that's behavior. Even if the signature or the program is not known, you know that it's doing something you don't like." Farr says.
There is plenty of endpoint protection software in the market, and they're looking for programs on the machine that can do damage. Farr gives examples of these types of software:
SentinelOne

CrowdStrike

Carbon Black
2. What is EDR?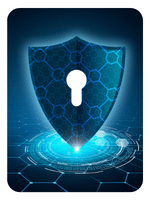 The second thing to have is an Endpoint Detection and Response (EDR) solution. EDR is an integrated endpoint security software that combines real-time continuous monitoring and collection of endpoint data. It uses its rules-based automated response and analysis capabilities to monitor activity data that might indicate a threat. 
EDR solutions simplify endpoint management. This means that no matter where an incident occurs, your IT team can easily detect, identify, and respond to it as quickly as possible.
Here is a quick list of the most common EDR software that can help your business:
What's the key difference between Antivirus and EDR

?
Now, one may mistake antivirus and EDR for the same thing. Since both pieces of software are looking for unusual behaviors in the network, it's understandable for someone to make that conclusion.
But this is how you distinguish one from the other: while endpoint protection, in this case, the antivirus, provides security measures to prevent attacks, EDR proactively addresses threats after they have penetrated an organization's endpoints–before they can even cause damage. 
"When you say EDR, their job is to detect and respond to an incident, and some people think endpoint protection is already doing that. It's not. That is why you need both functionalities. It would be best if you had something that detects and responds to what we consider a malicious activity, both known and unknown. And something that readily protects the network." Farr explains.
Need help with your endpoint security?
Remote working has significantly increased the number of endpoints that attackers can access and exploit. Therefore, having the right tools to protect your devices is critical to ensuring a safe IT environment.
Endpoint security can also enable organizations to leverage policy settings to acquire the necessary level of protection, which leads to better business resilience and reputation. But since the security requirements for companies vary depending on many factors, you must first assess where your business is in terms of:
Company size

Number of endpoints, both on-site and remote

Potential growth

Required level of security

Type of data and information that should be protected

Budget or allowance

Company rules and regulations
ITS can help you with that. As a Managed IT Service Provider with a key focus on cybersecurity, we ensure that all the vital cybersecurity measures are in place.
If you want to gain a better perspective of your company's technology landscape, request a free network assessment with ITS today.