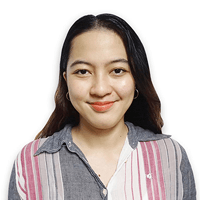 Advantages and Disadvantages of Blackpoint 24/7 Security Monitoring
Do you have an in-house cybersecurity team? Is it strong enough to cover all bases? Probably not. Thus, you're here to explore your options and see if Blackpoint Cyber is a good fit for your business.
Due to the complexity of the cybersecurity landscape, it does get confusing and overwhelming at times. One of the most common discussions that would pop up is whether businesses need an outsourced network defense system to cover non-working hours.
As discussed in our other article addressing the pros and cons of in-house and outsourced cybersecurity, the answer boils down to the business' capacity to manage security issues. Building an in-house security team may be the best option for large enterprises, but outsourcing is recommended for SMBs. Or, as mentioned in the said article, a good mix of both would also be a viable option.
Well, that's the greatest thing about Managed Detection and Response services (MDRs), they provide you with wide-ranging options tailored to your business needs. You don't have to do it independently or give MDRs complete control over your network security; collaboration is always the key.
For over twenty years, ITS has helped hundreds of businesses amplify their cybersecurity by finding the right partner that matches their demands. By the end of this article, you will:
Learn about Blackpoint's 24/7 security monitoring

Weigh-in Blackpoint's advantages and disadvantages to help you decide what your next steps

would be
Introduction to Blackpoint 24/7 Security Monitoring
Upon searching for the best Security Operations Center (SOC), you may have stumbled upon Blackpoint.
Blackpoint Cyber is a technology-based cyber security company. It incorporates former US Intelligence cyber operations experts, leveraging their real-world cyber experience and knowledge of malicious cyber behavior and tradecraft to provide services that help organizations protect their infrastructure and operations.
The company's propriety security operations and incidents response platform, SNAP-Defense, combines:
Network visualizations,

Insider threat monitoring,

Anti-malware,

Traffic analysis, and

End-point security, all in one rapidly deployed service.
In order to help you better visualize Blackpoint's role in your cybersecurity, Peter Swarowski, ITS' Operation Director, gives a simple analogy, "[Blackpoint] MDR functions in the protect box of the cybersecurity matrix. Think of the archers in a castle looking for bad guys that got past the gates and moat."
Simply put, Blackpoint hunts down threats that your tech team may have missed and stops them before it causes damage. It does so on a continuous basis.
Now, let's take a look at its advantages and disadvantages, starting with the former:
Advantages
Blackpoint 24/7 security monitoring is an effective solution to cybersecurity issues, especially with the following benefits:


1. 24/7 protection
Much like every outsourced SOC out there, Blackpoint operates 24/7, 24 hours a day, 7 days a week, in a consistent manner. It has a dedicated team that is always on its toes for any malicious threats that may surface at any given moment.
Cyber attackers never sleep, so should your network defenses.
This is critical in ensuring top-class security service. To be able to detect the first signs of a breach, dedicated IT support should be present round the clock.
2. Real-time and effective response
Having eyes on the screen 24/7 also cuts off unnecessary time between detection and solution. For example, when rooting malware shows up during the wee hours of the day, you don't have to wait until business hours for someone to respond to the issue.
Blackpoint's MDR can isolate the infected device immediately upon detection, stopping the spread of the bad actor to your network before it even starts. Blackpoint's MDR then preserves the machine for users to save work and keep proof if an investigation arises.
3. Managed costs/cost savings
From a business perspective, decreasing the amount of time a cyber attacker can lurk freely in your network reduces the potential costs brought about by data breaches. This may include the expenses in data loss, lawsuits, and business reputation damage.
Additionally, during an attack, Blackpoint's MDR moves to resolve the issue swiftly to cut downtime in your business and prevent further monetary losses.
4. Threat detection instead of prevention
Historically speaking, cyber security solutions have long focused on prevention rather than detection. This method, however, focuses on a problem that is not yet at hand, a previous issue that may or may not occur again, or for all possible data compromises under the sun.
This has proven to be counterproductive and outright impossible.
To stay ahead of potential attacks, you must put in place an effective detection solution to catch anything that the firewalls, intrusion prevention systems (IPS), and anti-virus do not catch.
5. Monthly reports and overview
You will not be kept in the dark with where your business is currently at with monthly reports that summarize all the events investigated, the privileged account monitored, any suspicious findings, and an executive summary suitable for upper management.
Through this, you will be able to calculate and evaluate if you should let go of the risks found or if your business should adopt a new policy to mitigate them before it results in further damage.
Disadvantages
Meanwhile, the following are some of the disadvantages you might face along the way when network outsourcing:


1. Limited understanding of the business
Outsourced SOCs may not be as involved as the internal ones. As such, their inadequacy of knowledge about your business organization and processes may cause disruption and eventually lead to the SOC's failure to protect what's essential.
2. External storage of data
Regardless of how secure your service provider is, potential risks and discomfort may come from having your confidential data stored outside your organization's perimeter. With little to no control over such information, you may be putting your business' data on the line.
Make sure to choose an outsourced SOC that is transparent and has an excellent reputation in data management to lessen your worries.
3. Multi-tiered service pricing
There are three tiers in pricing standards: Economic, Standard, and Luxury. What it means for your business is that although the service may start at the lowest price possible, the costs increase as your business grows. This comes hand in hand with your need for an enhanced cybersecurity service.
Need Help with Your Security Monitoring?
Breaches and compromises will occur no matter how sophisticated your cybersecurity is. That's how it works in the not-so-perfect cyberworld. Fortunately, you have a choice to take the burden off your back. IT Outsourcing is one of the prime solutions to make it happen, and Blackpoint Cyber is one of your best bets.
At ITS, we've been helping clients make smart choices regarding their cybersecurity.
Outsourcing IT not only keeps your network secure but also improves your work efficiency. Read this e-book to dig deeper into the 5 Big Ways IT Outsourcing Can Boost Your Company's Productivity.