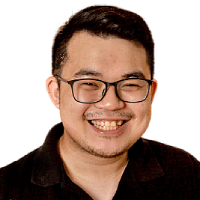 What is Huntress? [Video]
Firewalls and anti-virus software are not enough to protect your IT environment. You can be proactive with your threat detection using software like Huntress, which finds and stops hidden threats that sneak past preventive security. Watch this video to learn what Huntress is and how it can help your business.
In this video, we'll cover:
1. What is Huntress? 0:16
Huntress finds and stops hidden threats that sneak past preventive security. It does not replace your antivirus or firewall. It is a supplement to it for added protection.
2. Why is Huntress important? 0:27
There are a lot of attacks going on against businesses of any kind, and most of these attacks start with an email. Through a series of human errors, malware can be downloaded onto a company device and make your network vulnerable to hackers. Huntress looks for these vulnerabilities and reports to your MSP of the threat. Hence, without Huntress, the vulnerability that has bypassed your antivirus and firewall will not be detected until it is too late.
3. How does Huntress work? 2:27
Huntress detects any changes on your device that may have been caused by malware or hackers. Once it determines there is a threat, it creates an incident report and informs your MSP what to do to remedy it, eliminating any vulnerability to your network.
Get ahead of hackers and be proactive with your cybersecurity. Call us at 855-848-1988 to learn more about how Huntress can help your business.
If you want to learn more about Huntress, read our article where we go over why it is critical to have it in supplement to your existing firewall and anti-virus software.