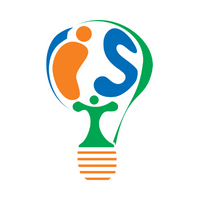 Update your Software? Why not Upgrade your Security Company!
Updating your software to keep your program current is a crucial part of operating safely online. However, simply updating software is not guaranteed to make you safe in the long term. For those of you who want the best IT security, it's not just about updating your programs, but also upgrading your cybersecurity company. Read more on why you should upgrade.
Why Keeping Current is So Important?
When you think about operating safely online it is not just about having good software. Even the best versions of software become outdated eventually, and changes have to happen.
Good software can help you keep safe from specific types of malware and ransomware attacks but your whole system needs to work well together to keep you safe from the more advanced threats.
Think of downloading an anti-virus software like installing a chain-link fence around your property. It helps keep any unwanted guests out of your personal space, but many threats can still go over, under, or even through the holes in the fence.
Updating software is like getting a higher fence. You add additional security to the component that you already have, but the initial risks are still there.
This is why you need to have other pieces all working together to have a complete security solution.
Adding a solid reinforcement, electric fence, and extra locks could all be ways to increase home security. This is the same way you should look at online security.
Why You Should work With Managed Services?

Working with a managed services company is like working with a security specialist who has all the tools to keep you safe.
If we want to continue the home security analogy then managed services are a company that can get you the fence, electric grid, and extra locks all in one. This is much easier than having to shop around for each part of the security system that you need.
Managed services can also make sure that your system is optimized to keep you safe. They can help you find the holes in your network and fill them before threats get in. They will be able to identify the potential risks that you wouldn't be able to find yourself.
Managed Service providers are becoming the norm for small and medium-sized businesses who need great technical solutions without paying for a whole IT team. They offer a way for each business to get exactly what they need without the hassle of figuring it out on their own.
The Takeaway
Simply updating your current software will not protect you in the long run. Malware attacks and phishing tactics are becoming more prevalent and harder to spot every day. It can be almost impossible to stop every threat on your own.
If you want to be safe online and protect your business then it's time to think about upgrading your cybersecurity team. If you don't want an IT person at all, then we absolutely recommend working with a managed services team, like our great specialists at Intelligent Technical solutions.
Our team has experience solving the most common and the most complicated IT problems that small businesses in Detroit, San Francisco, Phoenix, Los Angeles, Las Vegas, and Chicago could face.
Please reach out to our great team to learn how we can help make sure your business is protected. We offer an amazing FREE network security assessment to help you decide what your concerns are and how we can work together to fix them. Protect your small business today!